This special calligraphy gift made an appearance on instagram earlier this year, but it's worth a closer look, I think!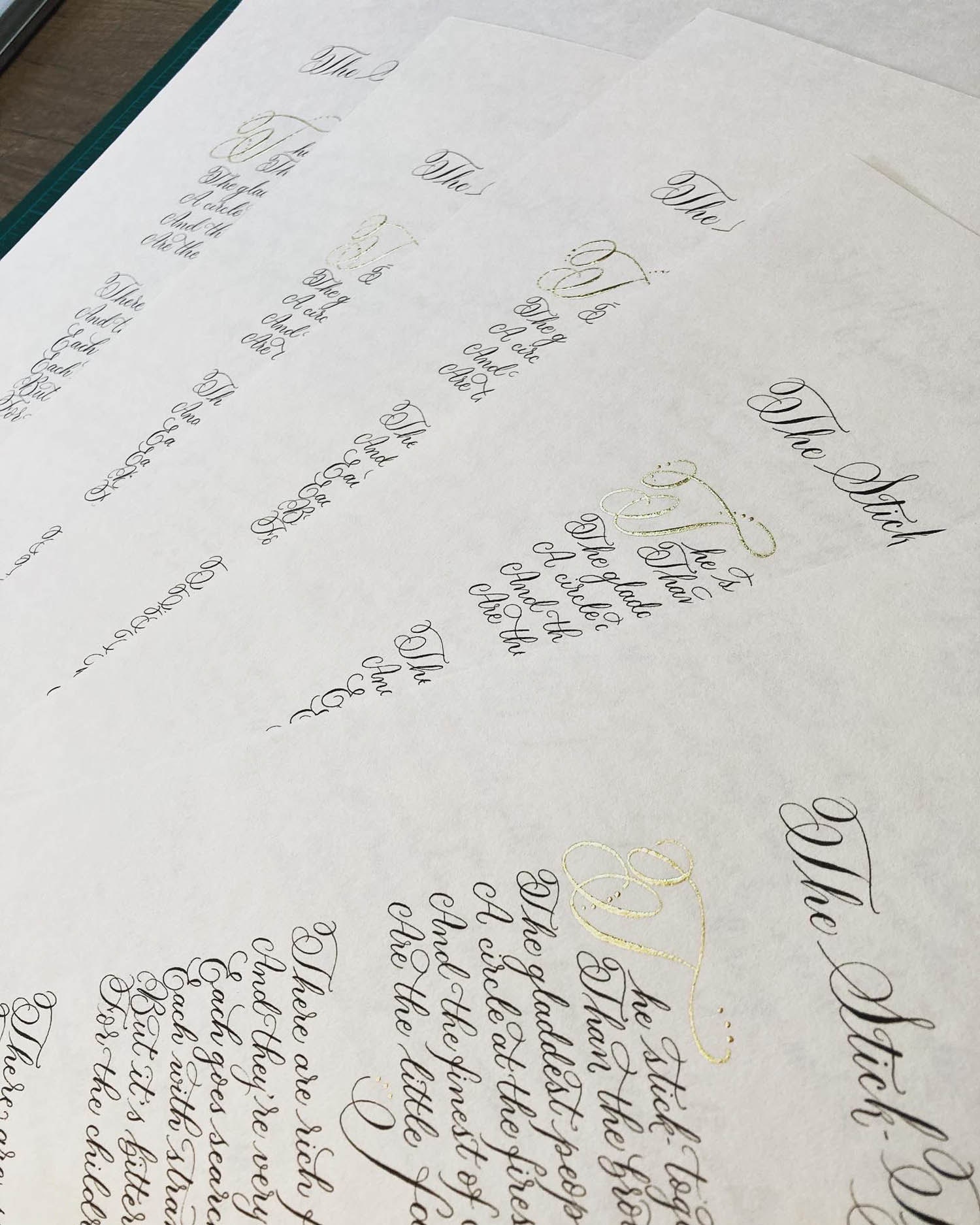 A customer in the US sent me these words to write in calligraphy for her sister, her nieces and nephew. She'd spent time away from them, and the family had been through heartbreak - and this poem meant the world to her. 
The Stick-Together families was an homage to my customer's sister. She was strong, loving - the focus of a close knit family. And the poem was all about those families who stay close together being strong and resilient.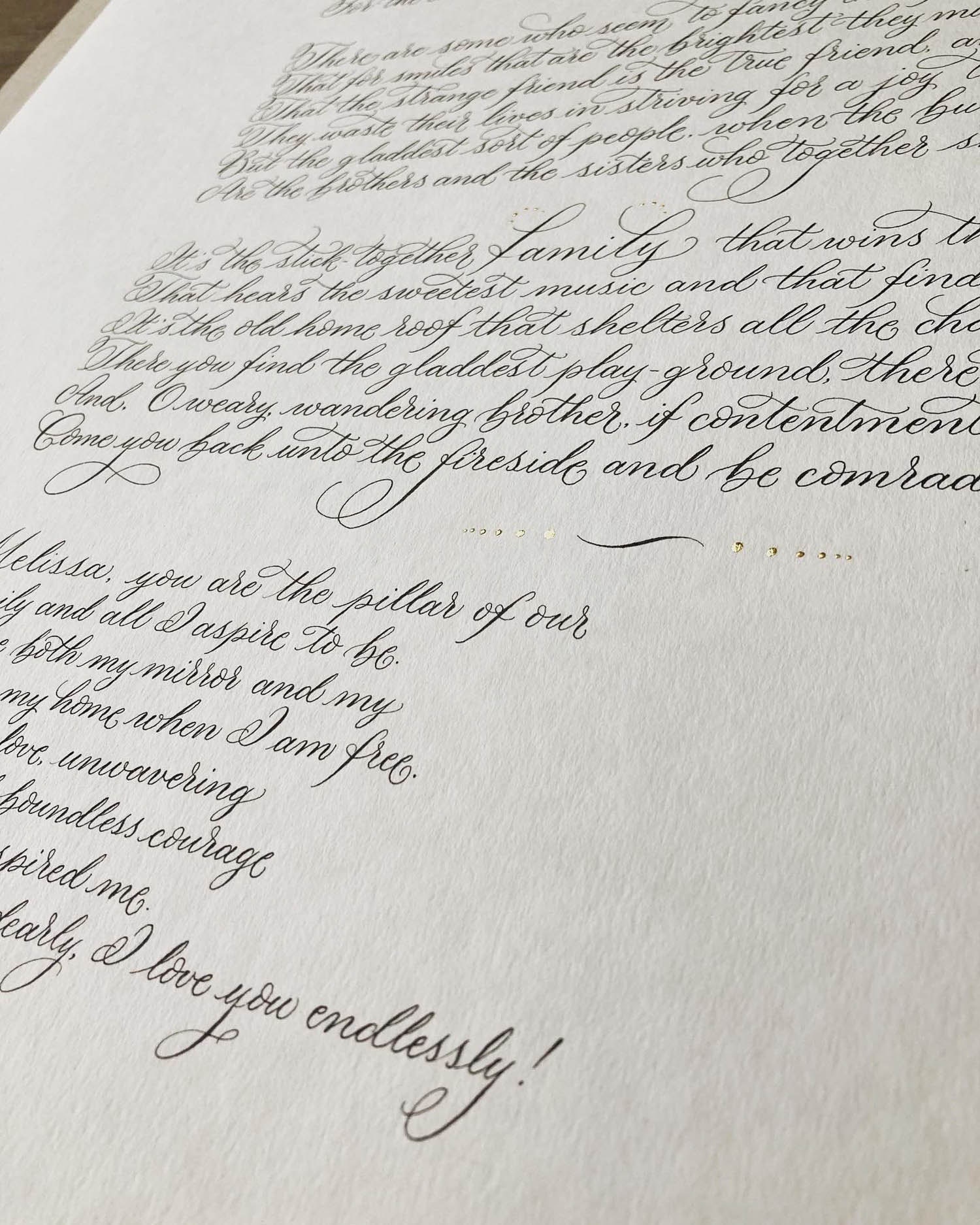 I used black calligraphy ink on white parchmarque paper* to write the original copy of this custom poem. This was then scanned, digitally edited and reproduced four times to add bespoke messages in calligraphy for each of the four recipients.
Once all five copies were complete, they were finished with 23 carat gold leaf to highlight special words and to decorate the initial letter T. My customer loved it - she told me it was reminiscent of a fairytale.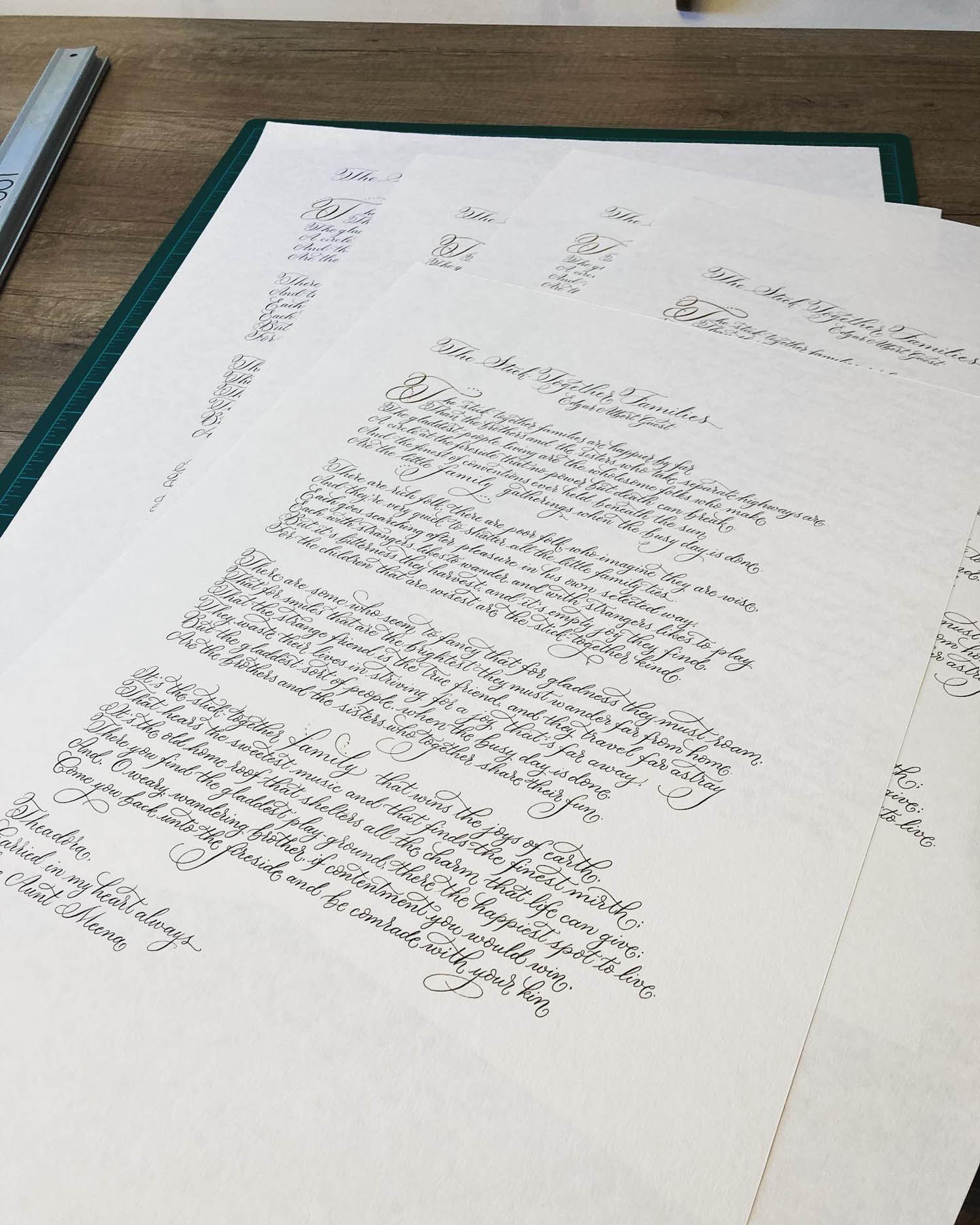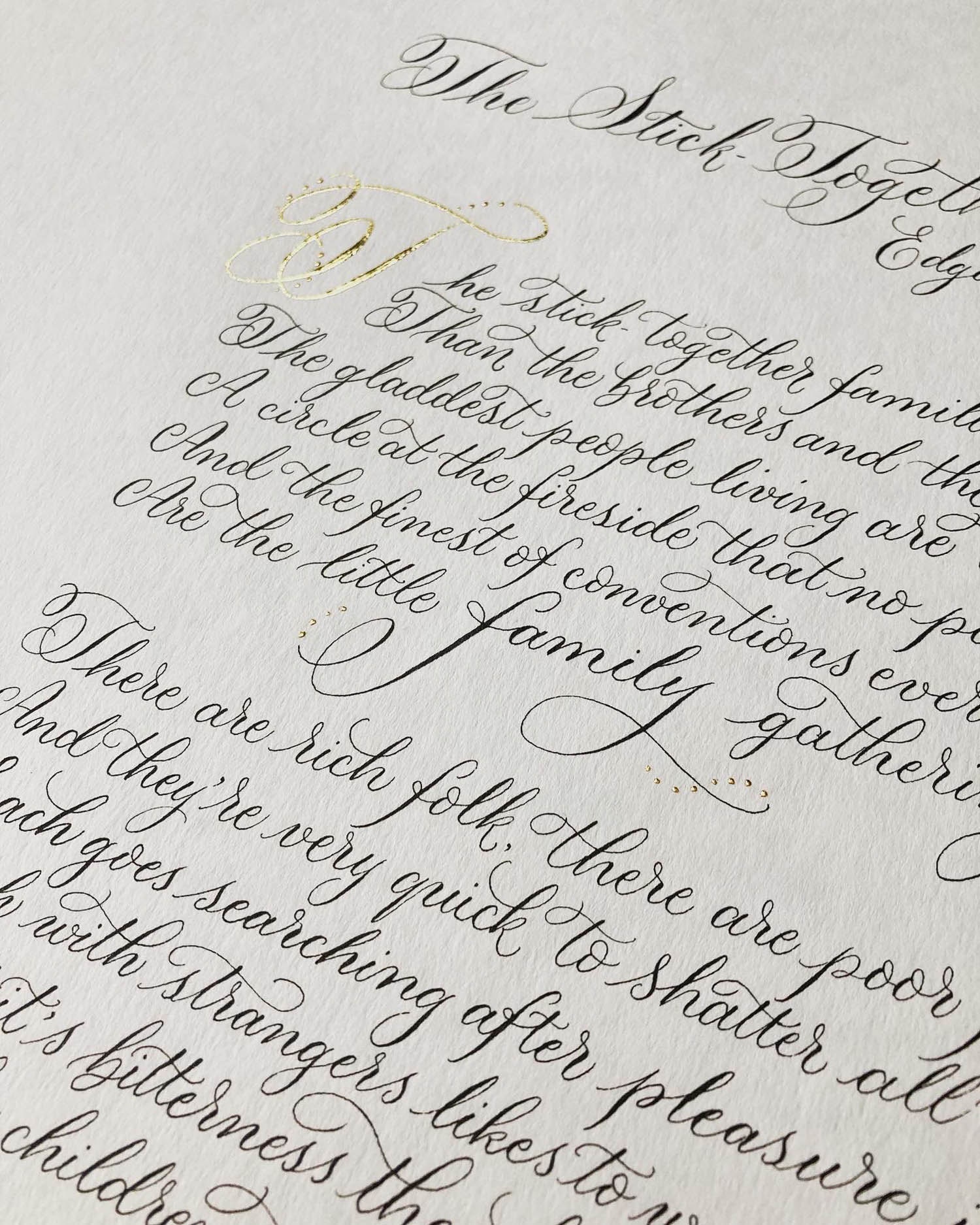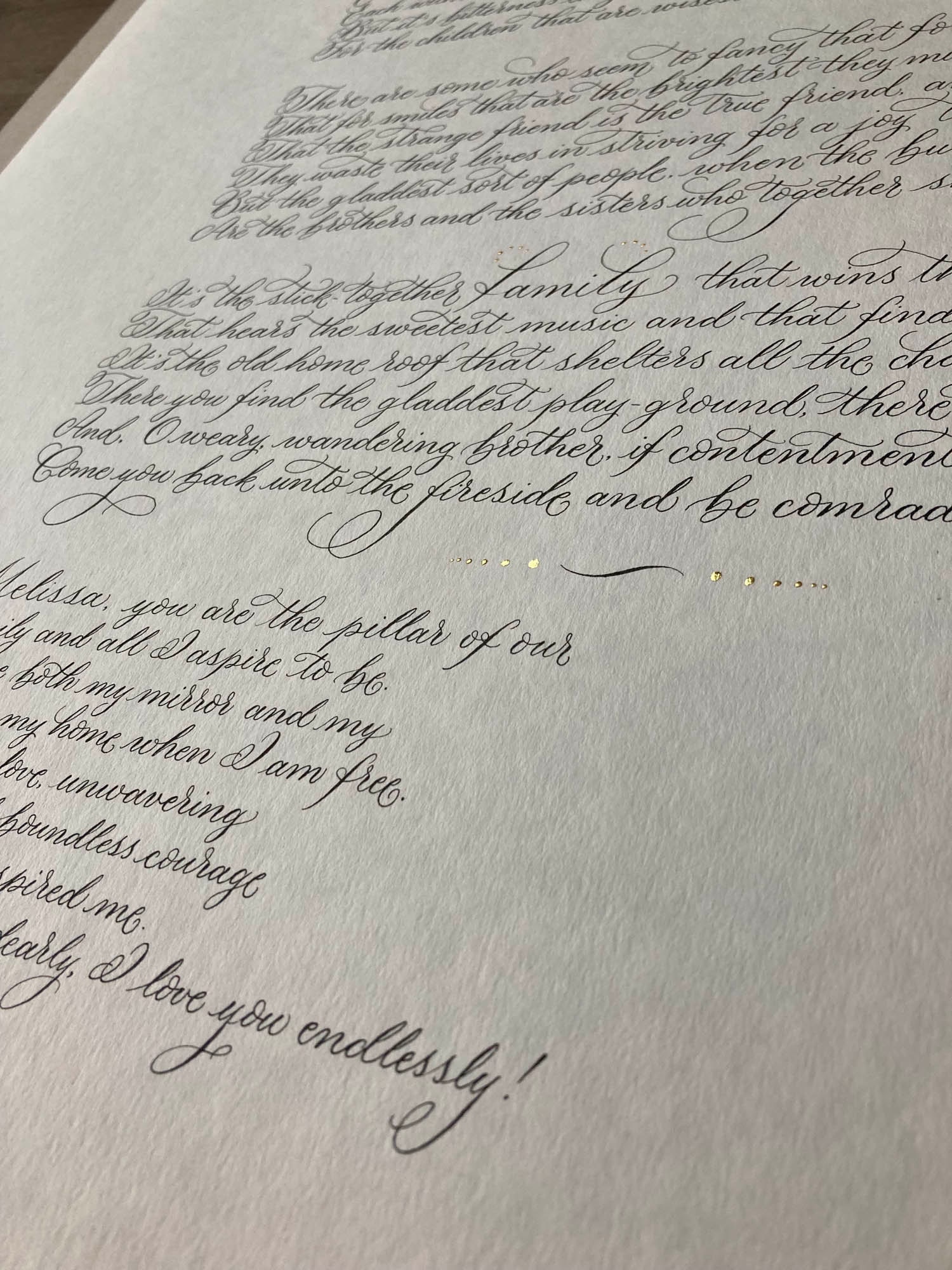 Calligraphy poems of this length are currently priced at 75p per word for anything over 50 words. Sometimes I can negotiate on price, depending on the time it will take to create a piece of calligraphy. In this case, the four copies were a little less expensive, but still had that very personal hand finished touch.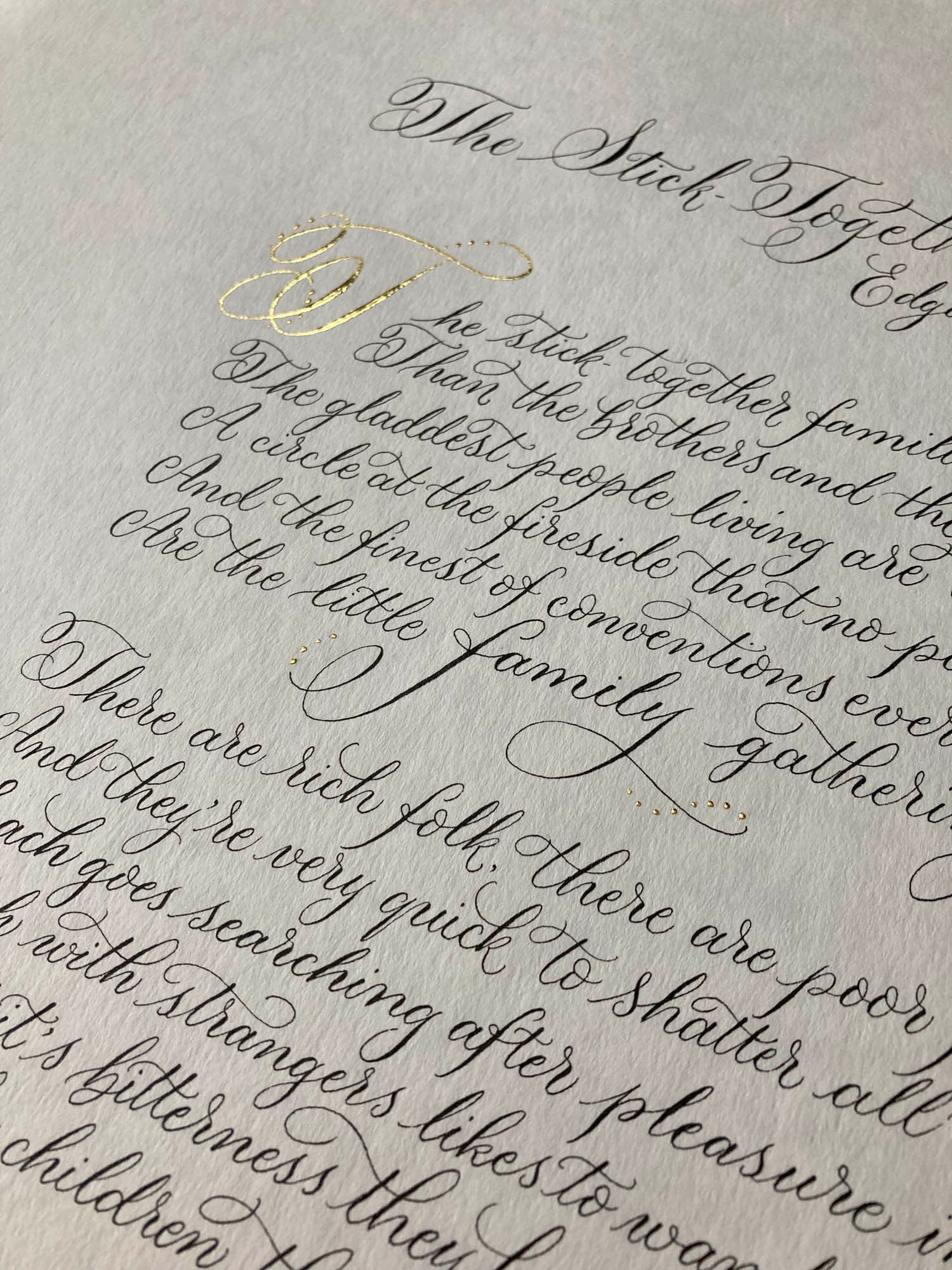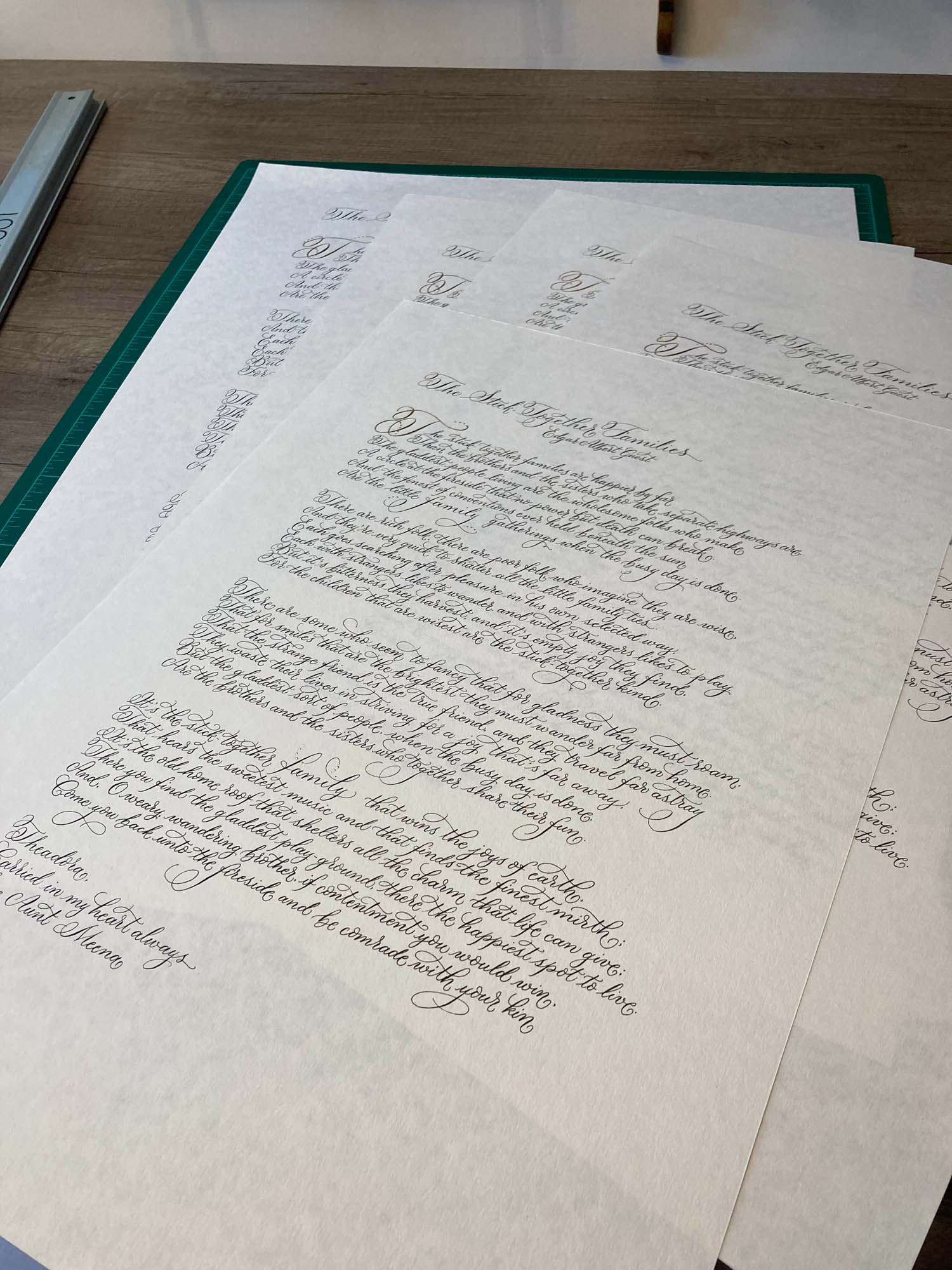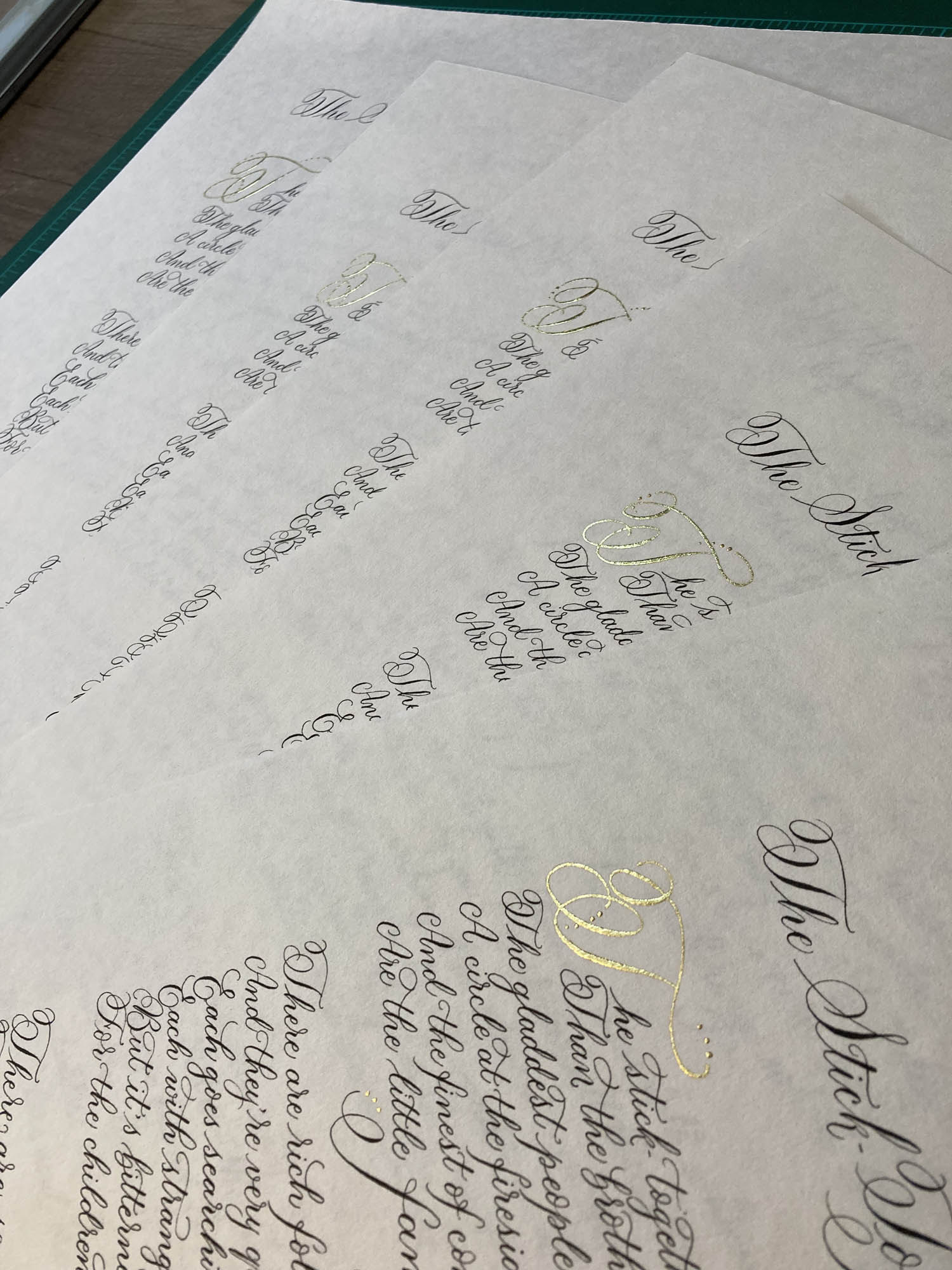 So many of the calligraphy pieces I write are for families; most often they're family trees or wedding readings, so this was unusual and a treat for me to write!
If you're looking for a gift for grandparents or parents, or for something to commemorate an entire family, then my family trees are perfect. (There are four versions to choose from starting under £100.)
Alternatively, commission a piece of calligraphy artwork by emailing me at hello@bymoonandtide.co.uk
*oh! and since I included an asterisk... parchmarque paper is gorgeous to touch, beautiful quality and the transparency is amazing. But it's bumpy for pointed pen calligraphy, so this was a one off!