I make family trees because they bring people so much joy. 
I always enjoy hearing how a family tree is loved and finds a special place in its forever home - because hours and hours of work goes into these, and they're such a pleasure to create!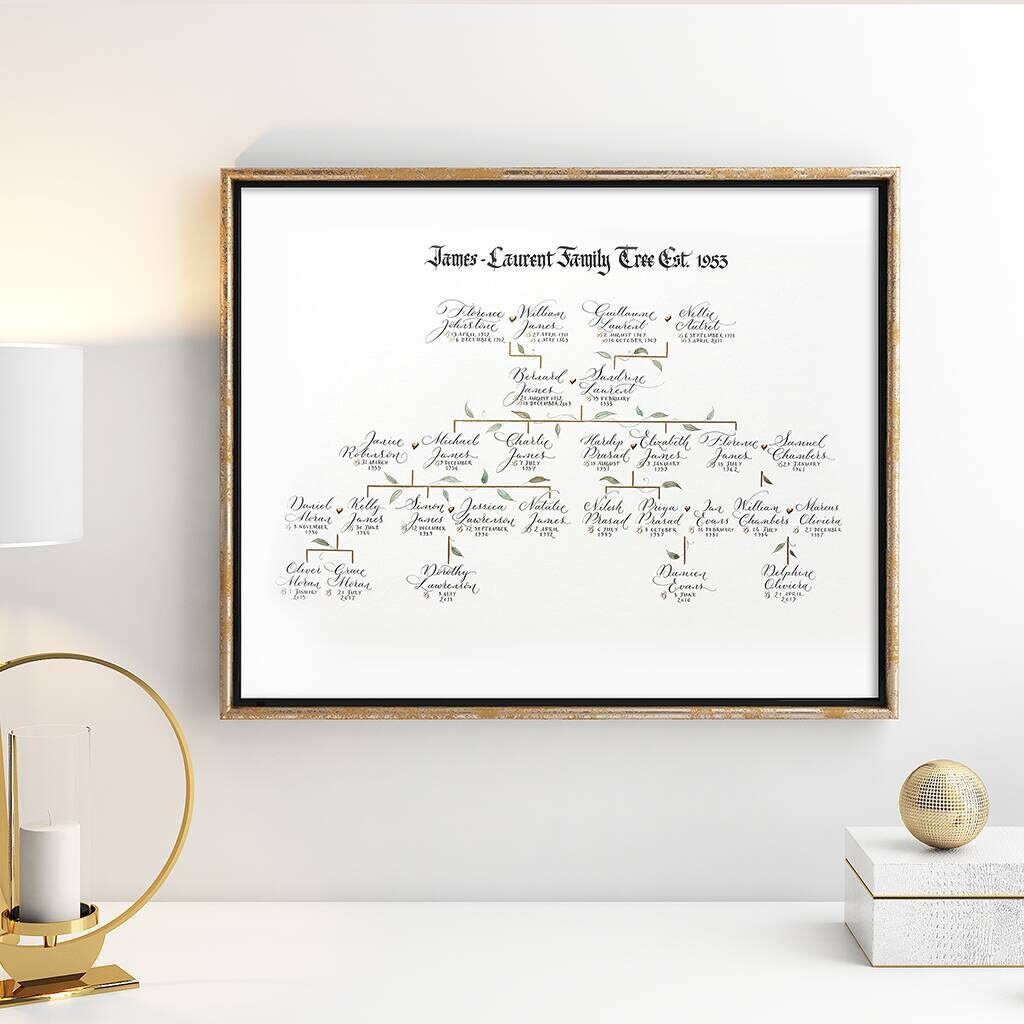 It's all in the leaves...
Traditional family tree art can be very formal, so our modern twist is in the swirling leaves on every family tree's branches.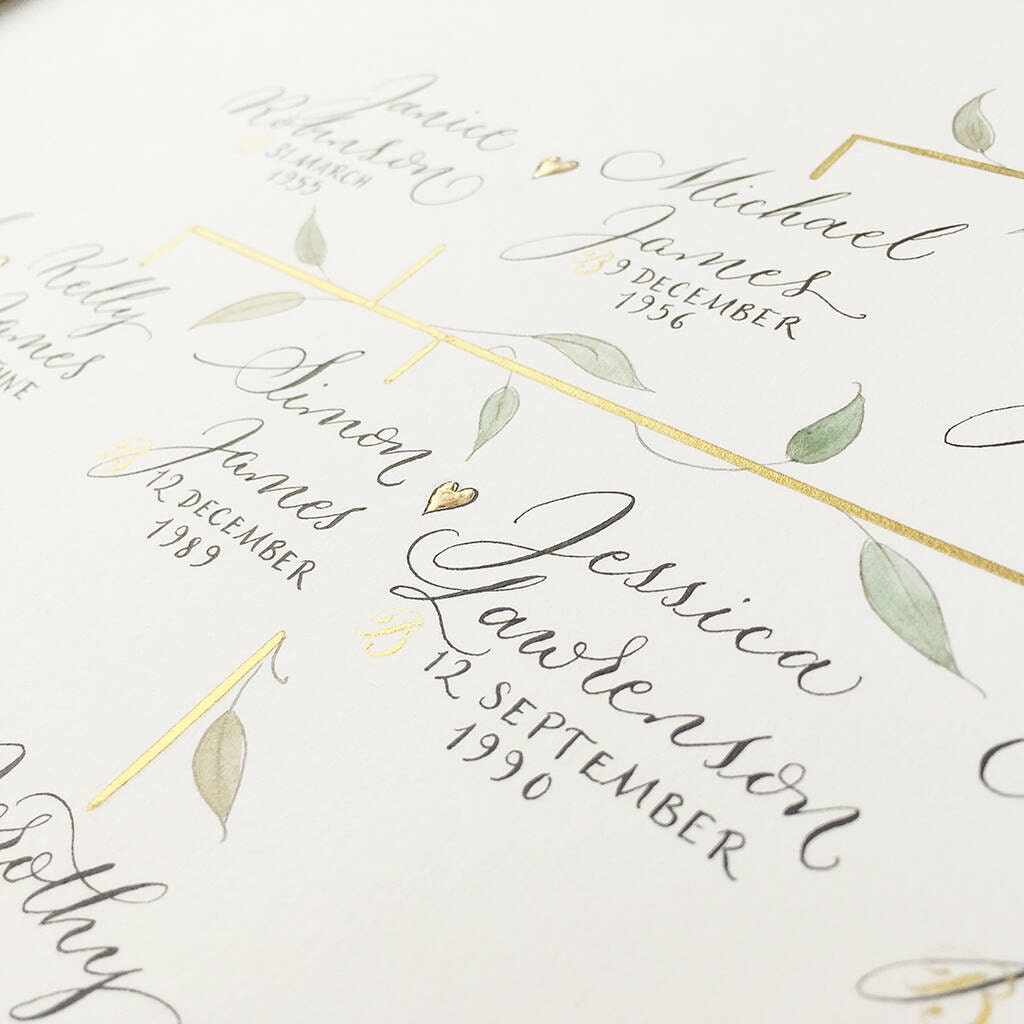 "I have never bought a personalised item before so Claire's excellent customer service and professionalism was very welcome. I am thrilled with the family tree she has produced, a gift for my Mum which I am sure she will adore. It is a work of art. Delivery also excellent, the frame had been packaged with great care." ~ Rachel, April 2022
A big family tree like this starts from £300 - but if that's beyond your budget check out our floral family tree, gold foil family tree or our original modern family tree. 
The element of danger in planning and writing these is real... and honestly, I love it! I'm often asked what I do if I make a mistake... and I have two answers for you:
For you, the customer, all you need to know is if I make a mistake I correct it instantly. 
Behind the scenes and during the writing process of a calligraphy family tree, mistakes can happen. I'll share more and give you all the secrets in a future blog post so watch this space!
Have a look at the price for a traditional family tree in calligraphy in our Not On The High Street shop.