This gorgeous little poem crops up a few times every year, and I always enjoy writing it in calligraphy.
"Hope" is the thing with feathers is by Emily Dickinson and is about birdsong as a metaphor for resilience. It's a beautiful reminder that we're all a part of nature and can take strength and reassurance from the natural world.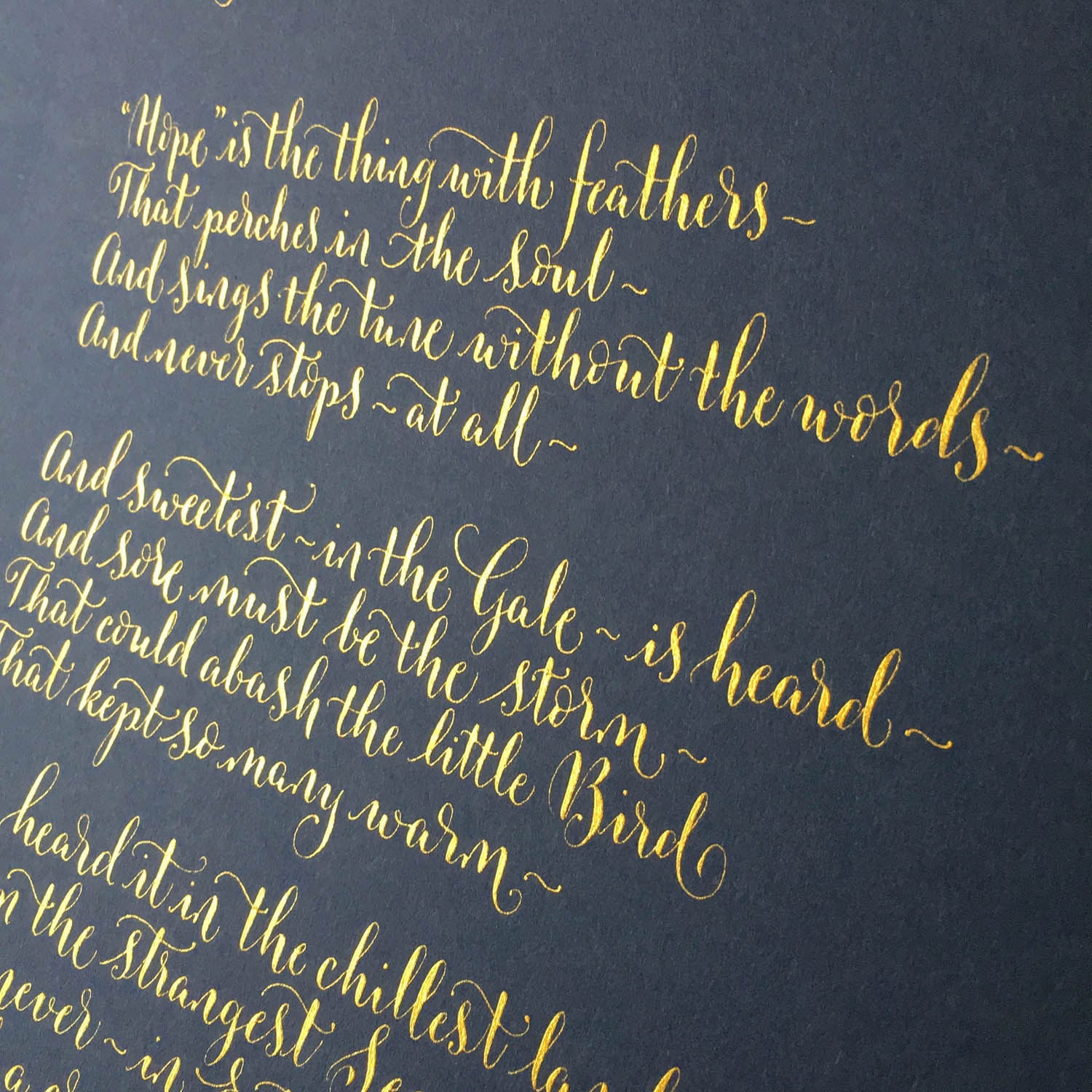 The full wording for this calligraphy commission is:
"Hope" is the thing with feathers
BY EMILY DICKINSON
"Hope" is the thing with feathers -
That perches in the soul -
And sings the tune without the words -
And never stops - at all -
And sweetest - in the Gale - is heard -
And sore must be the storm -
That could abash the little Bird
That kept so many warm -
I've heard it in the chillest land -
And on the strangest Sea -
Yet - never - in Extremity,
It asked a crumb - of me.
(source: Poetry Foundation)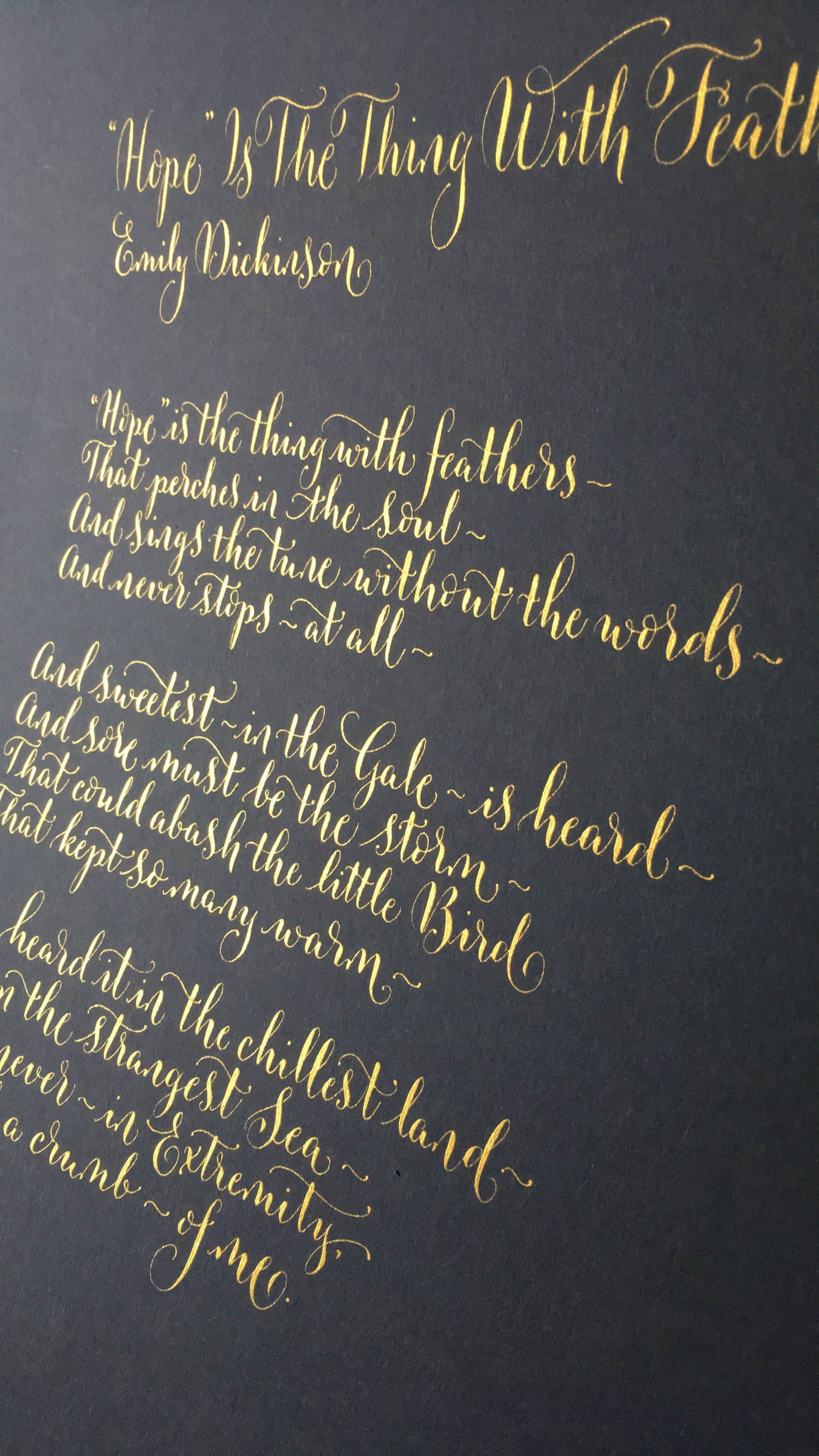 My little calligraphy studio at home looks out onto our garden, and I'm often distracted by blackbirds hopping along the fence or jackdaws playing on next door's roof. 
When I'm overwhelmed with work or life I often head towards our wild beach to watch the oystercatchers and curlews doing their thing - it brings a kind of peace for me.
To commission a calligraphy poem either head to my Etsy shop or email hello@bymoonandtide.co.uk