I thought I'd share a behind the scenes calligraphy piece for a change! It's interesting to see how things are made... 
As much time goes into planning the layout of a calligraphy gift in pencil, as is spent on writing in ink. In this case, I was asked to write in different colours on black paper - and to emphasise different words in different sizes. 
I ruled lines first, and sketched in the calligraphy with a Derwent graphic pencil (I use a 7B if I can find it!). The ink calligraphy is added on top. This is gouache, mixed with water and written with a Nikko G nib.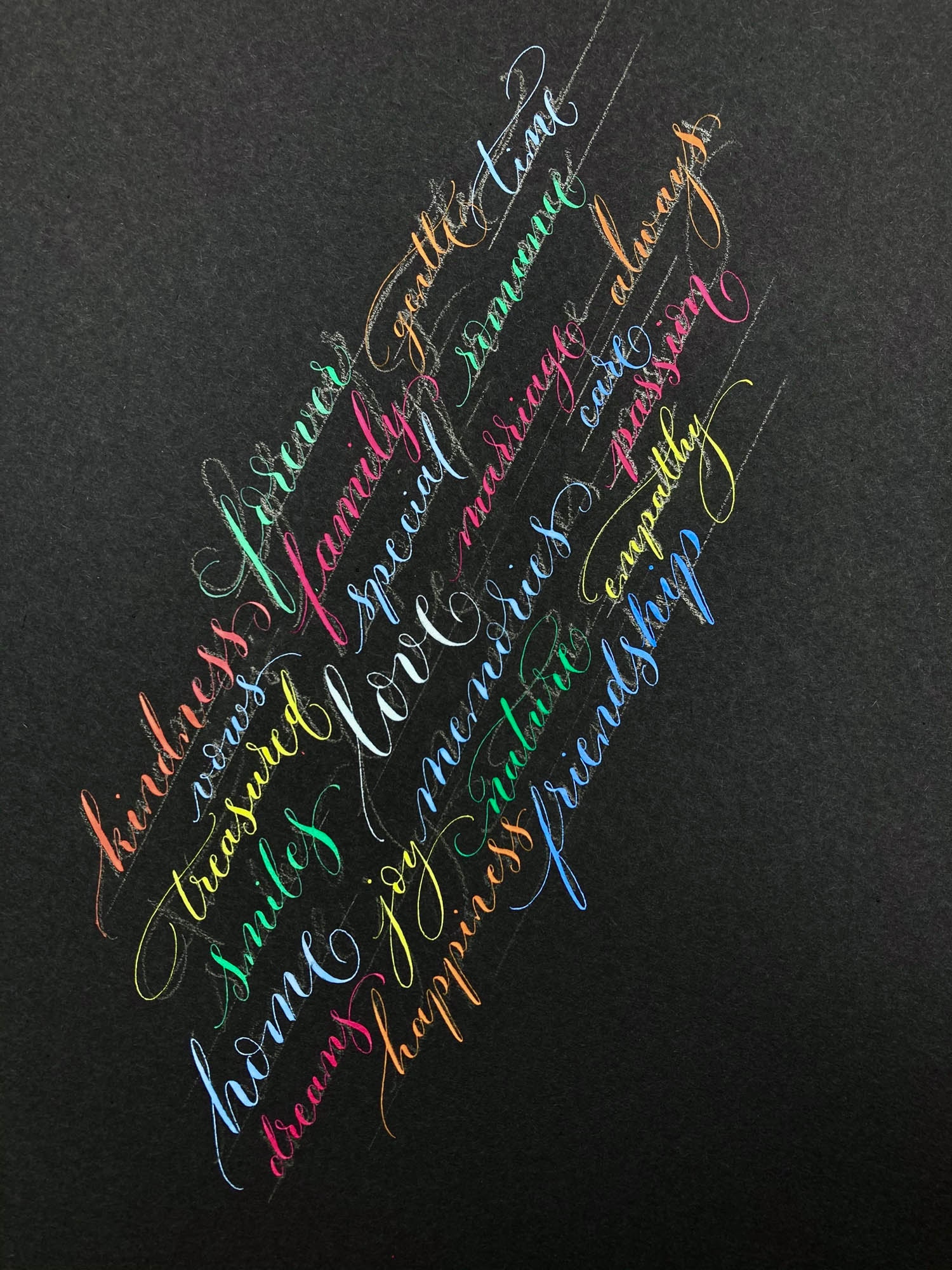 After 24 hours the pencil lines can be rubbed away carefully, leaving the vibrant calligraphy. 
Actually, the final step is taking a photo before sending off the piece to my customer... and I don't know if it's an iPhone thing but getting a decent picture of calligraphy on black paper is super hard! 
I hope this inspires your calligraphy practice. 
If you're looking for a colourful calligraphy gift, you might like my newest family tree design, with gorgeous watercolour flowers and up to 50 names!