Delving through the 4,651 photos on my camera roll, I came across this calligraphy poem commission I wrote for a couple to celebrate their wedding day. 
I loved writing this in a curvy modern script - it's lovely to be able to write something so fun and different! (Spot the super curly flourish on the b in 'husband', or on the y in 'away' - so much fun to write!)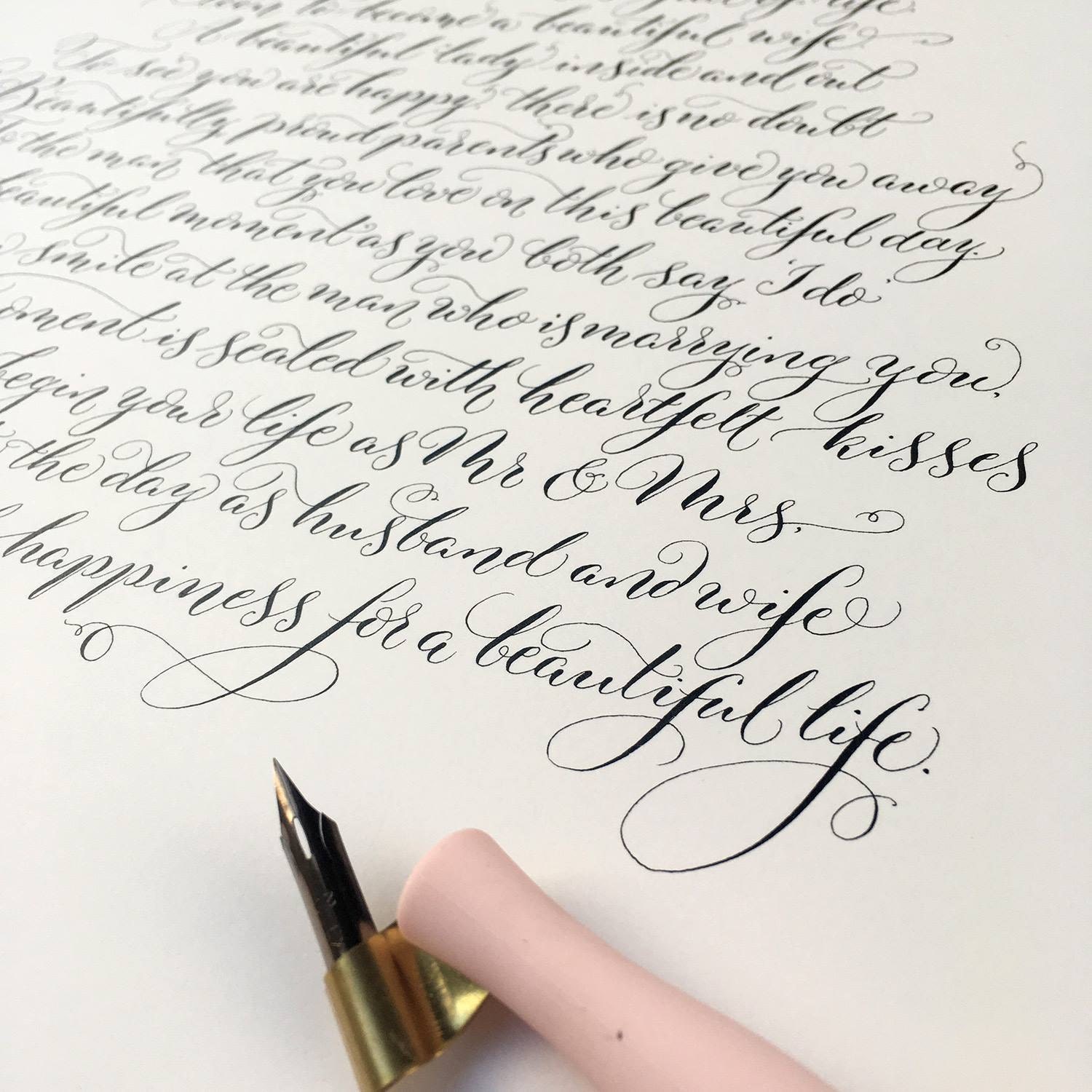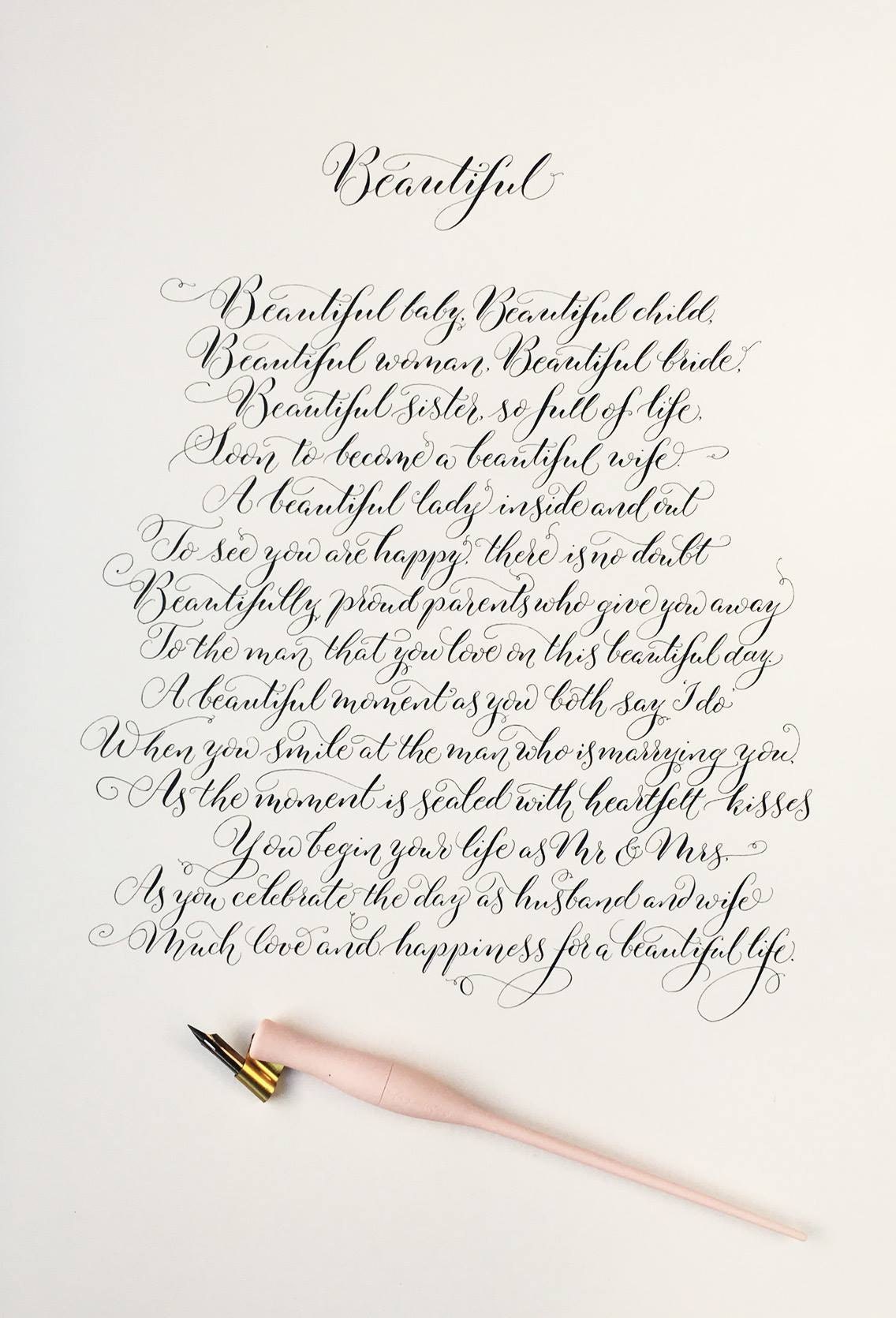 I love it when calligraphy customers trust me to create something totally unique. In this case, the poem was written by parents especially as a wedding reading, and will be a treasured heirloom in their daughter's home for many years to come.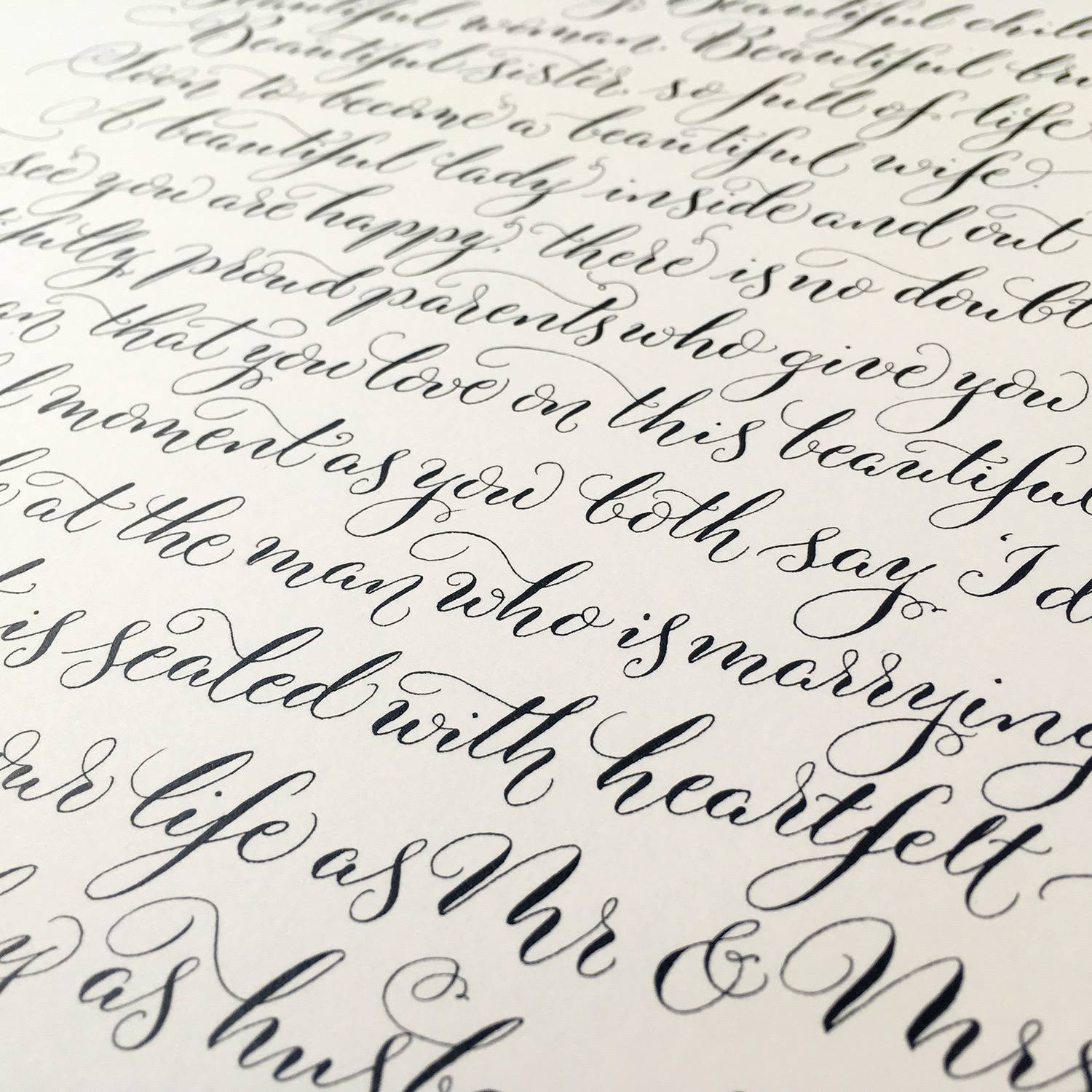 I wrote this piece with a delicate Hunt 22B nib - which I'm preferring using at the moment for fine detail pieces like this. The paper was my favourite Daler Rowney heavyweight art paper.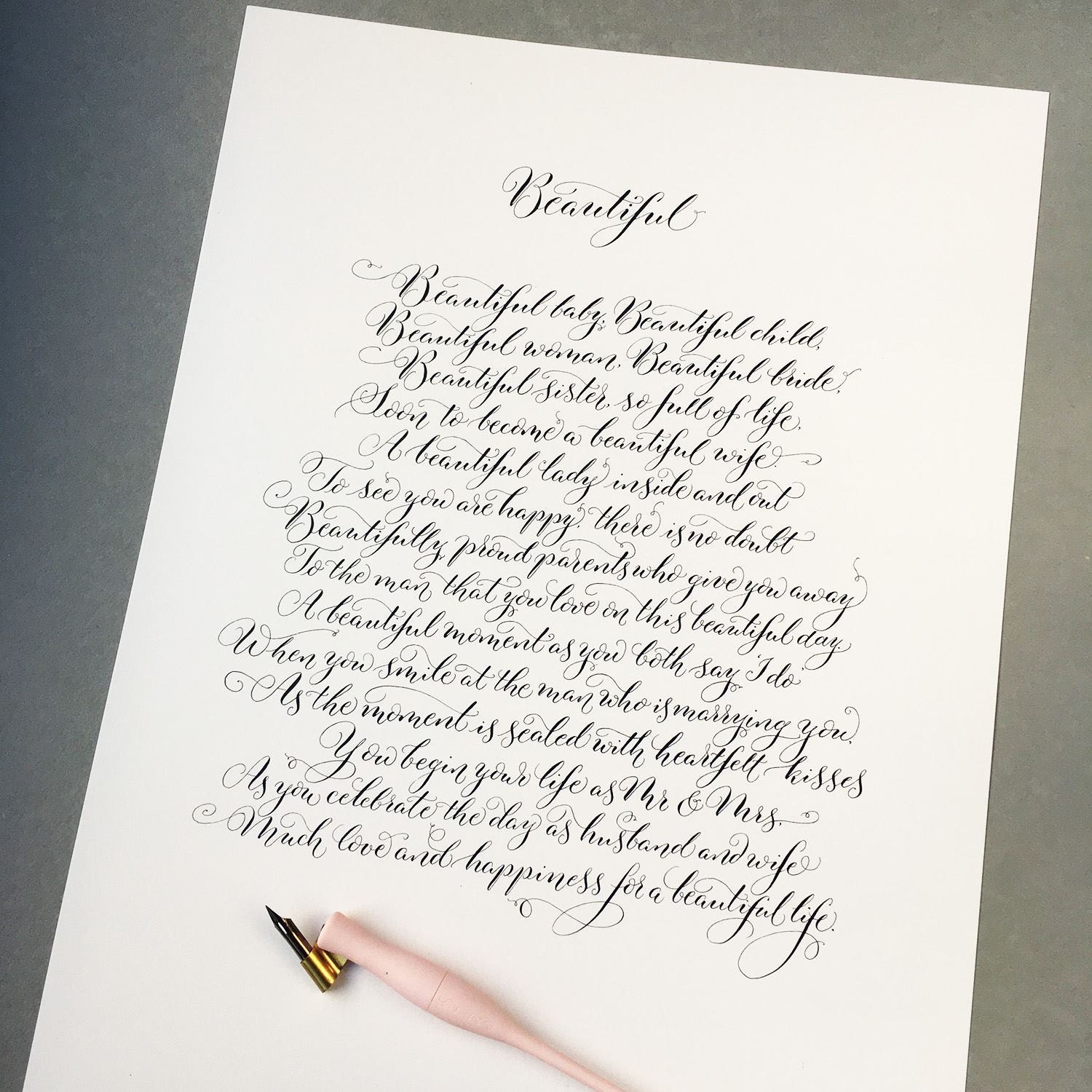 If you'd like to commission a personalised poem for a wedding reading, please get in touch! I don't create the poetry - you'll need to do that! - but I can write your words in the most beautiful lettering. 
Meanwhile, it's a day bursting full of wedding place names and floral family trees for me, so I'd better go grab my pens and get started! 
Have a lovely day.
Claire xx