I describe my lettering as being organic; I write in an exaggerated, narrow and slanted modern calligraphy style. I have a few key pieces I've designed for photographers on styled bridal shoots which are as much art as they are writing - and this is my favourite calligraphy style of the moment.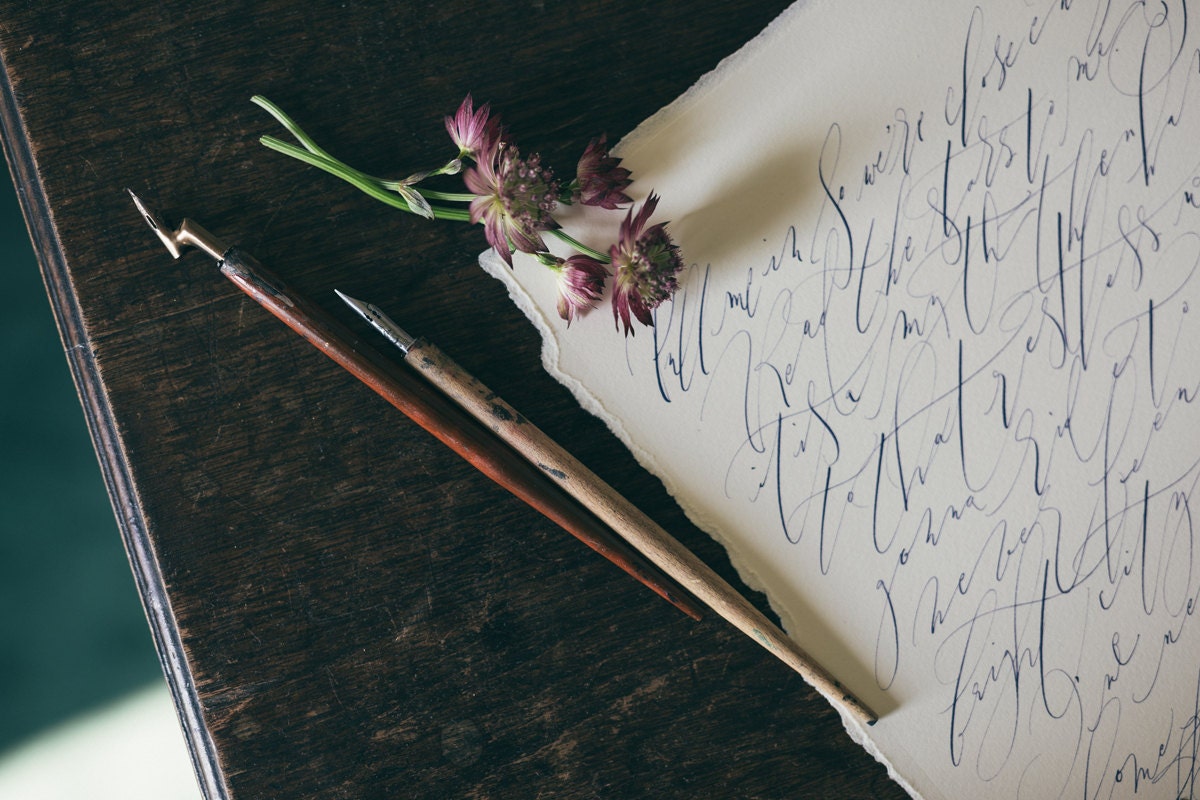 As you learn calligraphy, you'll begin to develop your own style. The letter shapes I teach are great for beginners: they incorporate thick swells and lovely thin upwards strokes, and they're still very legible. But if you've come to the fourth or fifth tutorial in my online calligraphy workshop you'll know there's more to calligraphy than the letters...
Those little joining strokes between the letters are the secret to developing your own unique modern calligraphy style. You barely notice them at first as you learn to write - they're just a bridge to the next letter. But you can't move on without that bridge, and you can either dash across gratefully or spend a little time there.
I like to spend a little time on each bridge. And calligraphy is like Venice or Amsterdam: there are so many of the little bridges between letters, why not make each one beautiful?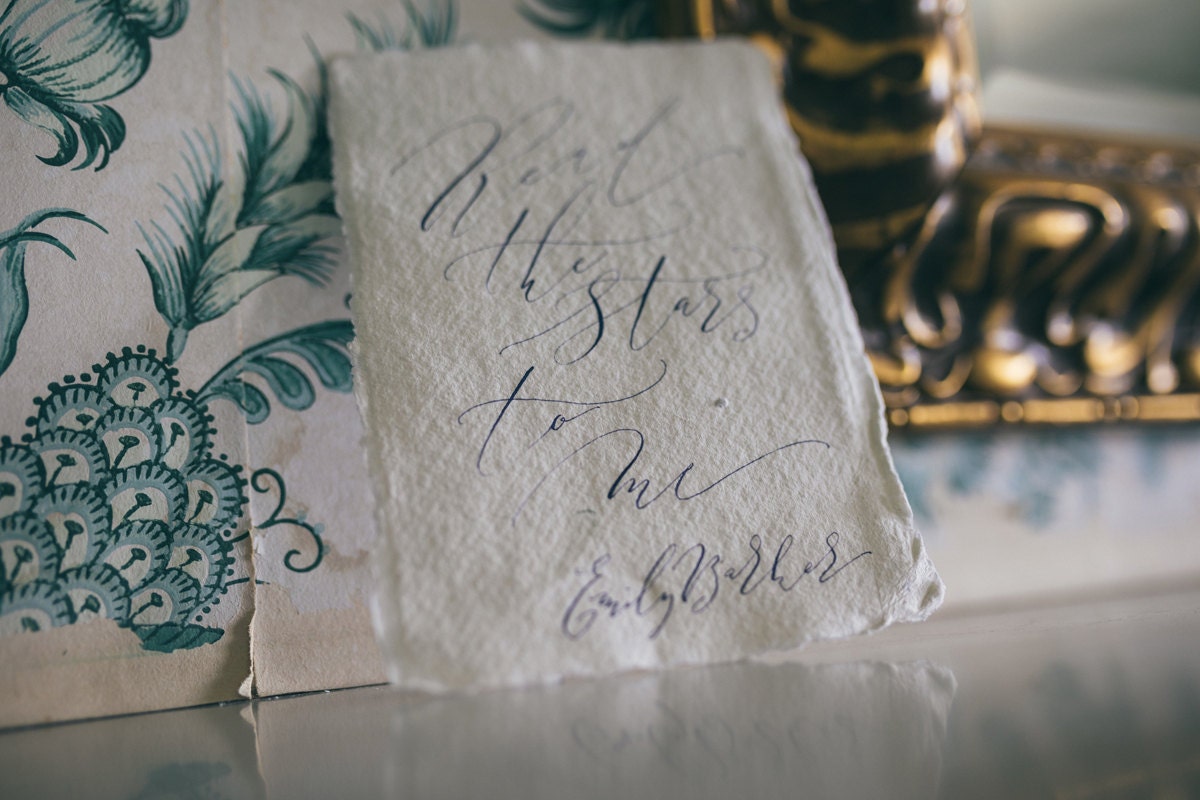 The letters you write can be gorgeous. But the delicate strokes which link them can turn them into art. 
As your confidence in writing modern calligraphy grows, so will your skill and ability to skip your pen across the page. This is when to explore long, playful joining strokes between letters. Look at the first R in the song lyric above: the joining stroke to the e is elongated, stretching the word, bringing letters above the line and adding character. The t (in 'to') is the same; the flourish on the d in 'read' is essentially a joining stroke into nowhere... but it has a delicate curve which turns it into a feature.
As you learn, you'll find your writing may slant a little, a lot, or imperceptibly. This is a part of your individual style.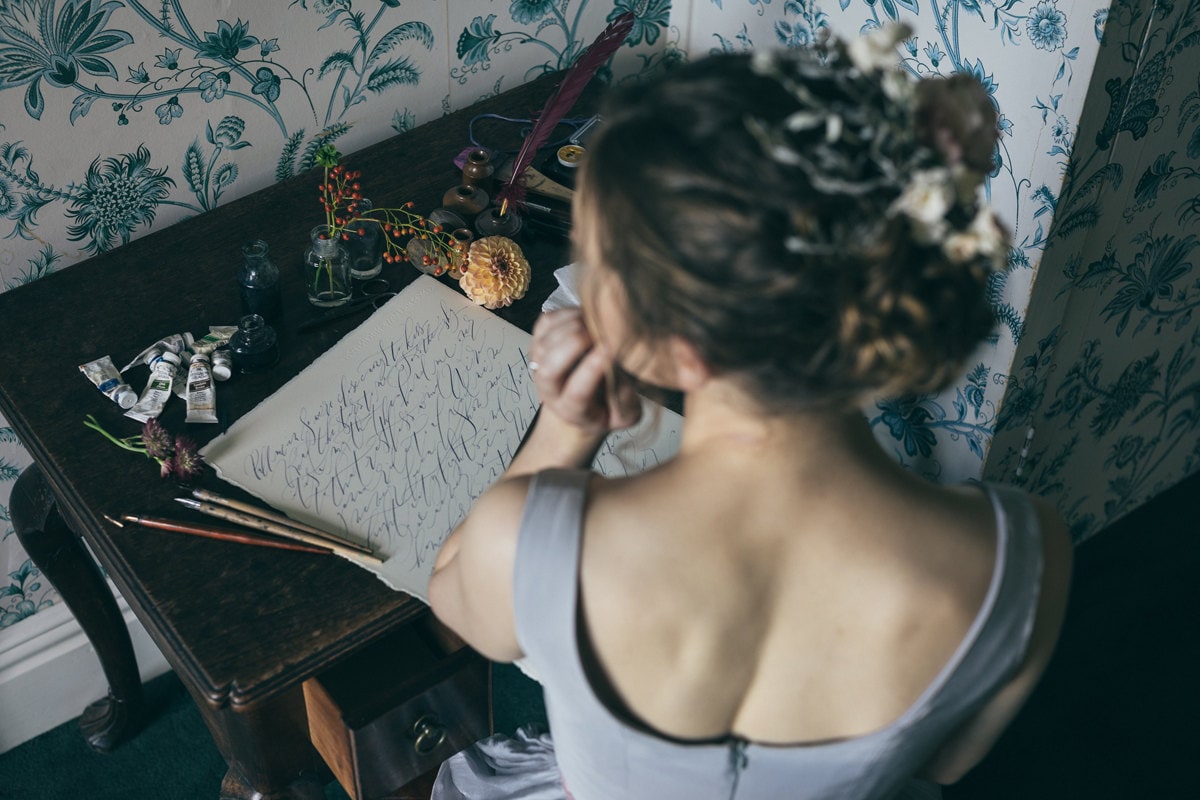 In the workshops I teach at Manchester Craft & Design Centre I find after two hours of learning, students' personal styles are developing: some have a very light, delicate touch while others' writing is bold, striking and impactful. 
The beauty of modern calligraphy is there are no rules. Once you've learned how to manipulate the pen to create contrast between thick and thin strokes, and can handle it confidently, you get to make up your own rules and letter styles.
So there's no right and wrong when it comes to the style of your writing. If your letters are bold, perhaps your calligraphy matches your personality. Awesome.
If you write with a delicate touch, you're leaning towards a fine art style - which will be beautiful.
Never stop learning. Calligraphy is a journey and your individual lettering style will continue to evolve - hopefully for many years to come.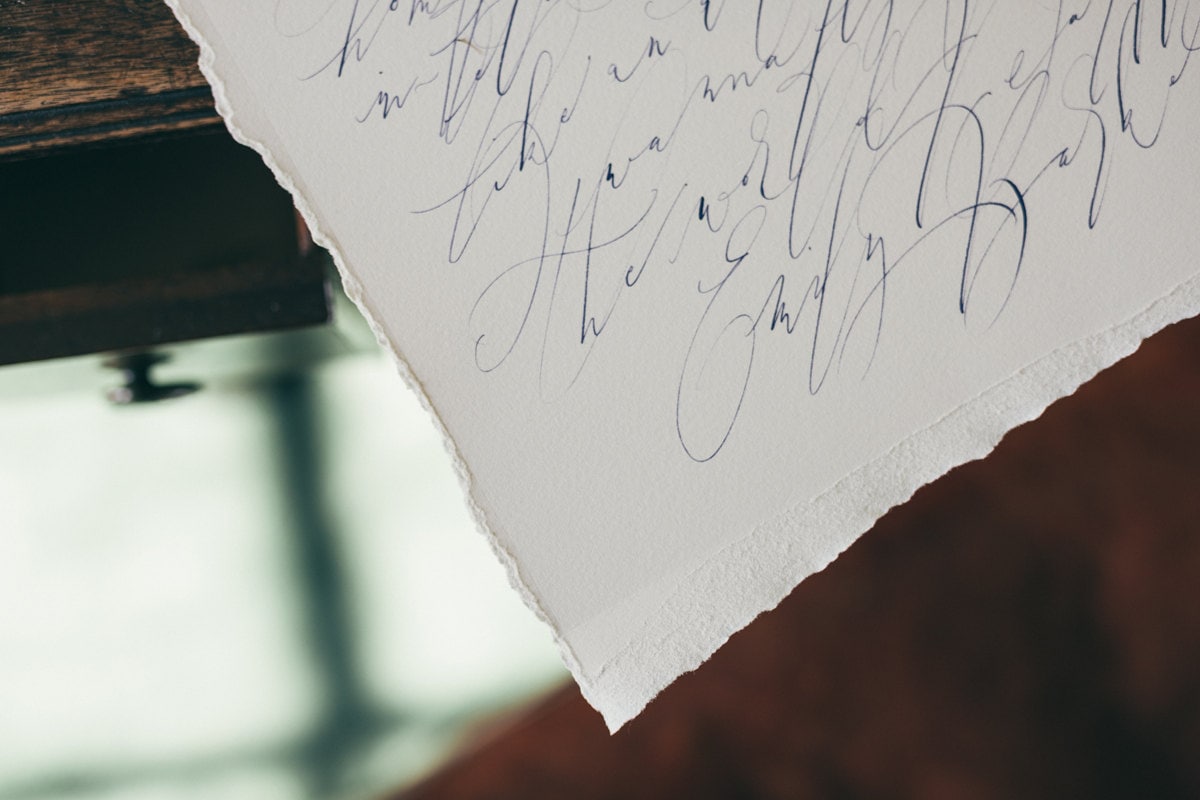 Images by Vickerstaff Photography for a styled bridal shoot featured on Love My Dress wedding blog.
Calligraphy - By Moon & Tide
Photography - Vickerstaff Photography
Flowers - Made in Flowers
Hair + Makeup - Stefanie Grisdale
Cakes & floral headpieces - Amy Swann 
Dresses - Ailsa Munro
Venue - Halecat House