Learning anything new is the beginning of an adventure, a journey. You'll discover things about yourself you didn't know, and often you'll find a new love for a talent you had no idea you were hiding!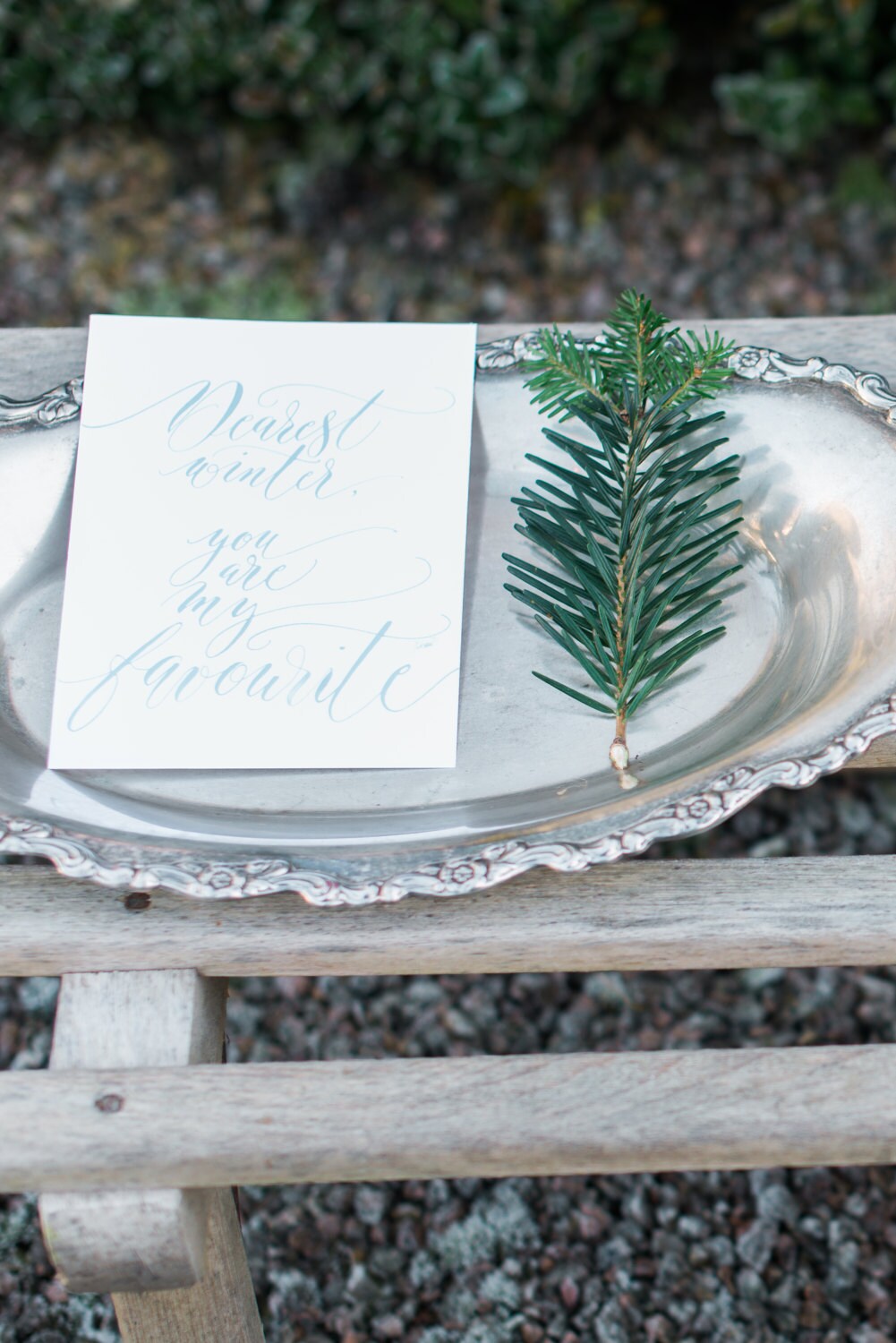 Image by Jenny Heyworth Photography at Aspire Photography Training
Calligraphy is one of those things. Modern calligraphy makes the adventure a million times more fun, and a whole lot easier to learn. With practice and patience and a taste for adventure, anyone can learn modern calligraphy!
What do you need to start learning calligraphy?
Having the right kit is important. You can buy calligraphy supplies online in many places these days - it's still hard to find the right tools for modern lettering on the high street, sadly. 
My modern calligraphy starter kit has everything you need to get started: The kit is securely packaged, and includes a lovely presentation box so you can keep all of your calligraphy bits and pieces inside. It makes a perfect gift for anyone of a crafty persuasion!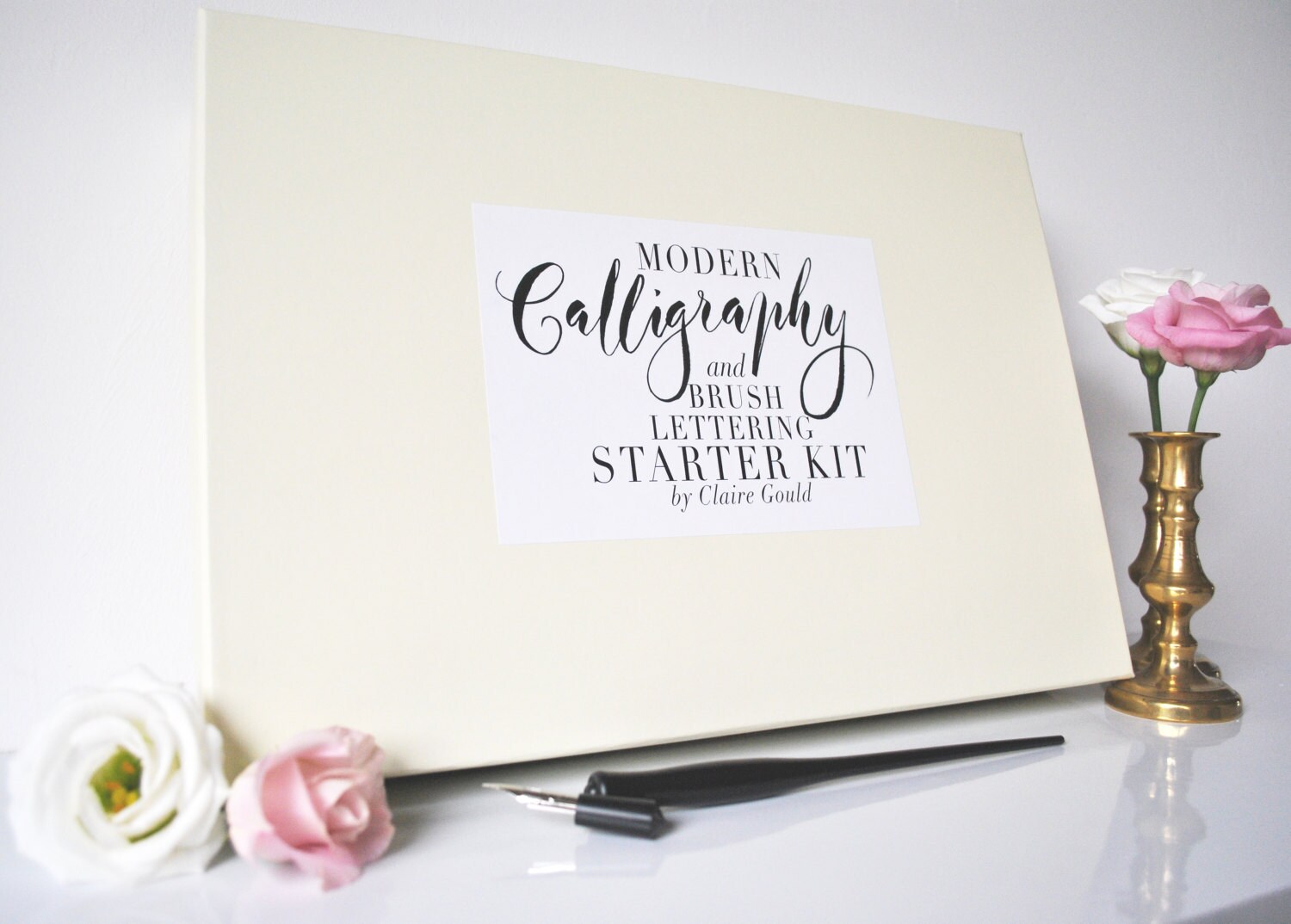 FULL LIST OF CONTENTS:
- A4 presentation box
- 36 page colour introduction book with letter examples, exercises, alphabet samplers, style library, brush lettering alphabets, mirror & chalkboard lettering tips and recommended equipment suppliers
- 1 jar of black calligraphy ink
- Black oblique penholder*
- High quality calligraphy nib
- Brush lettering pen
- Starter pack of paper
- Printed gridlines
Buy your modern calligraphy starter kit here
You can also buy the very basics online. To complete my online calligraphy course you'll only need a penholder, Nikko G (or similar) nib, ink, brush lettering pen and paper, as well as access to a home or office printer. These can be found at most calligraphy suppliers online.
As hobbies go, calligraphy is as affordable to begin as it is enjoyable to learn!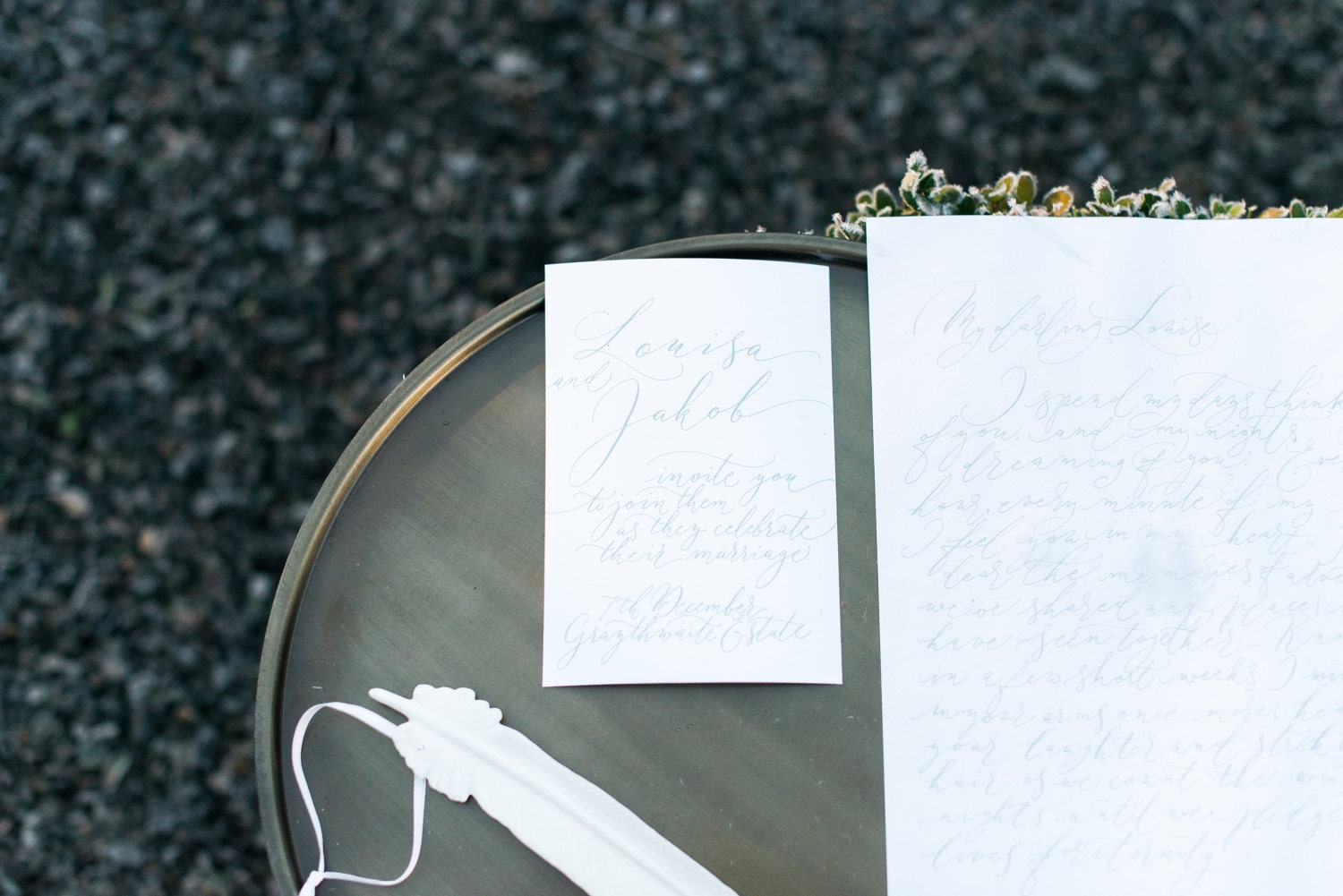 Image by Jenny Heyworth Photography at Aspire Photography Training
Top tips for learning calligraphy at home
1. Find a quiet time and place to write. 
2. Set aside 15 minutes each day to practice
3. Experiment with colours: white inks, dark card - it's a whole new world!
4. Give yourself time to learn. This is a skill you won't master straight away: the more time you allow yourself to practice, the more beautiful your lettering will become
5. Seek out inspiration online. Instagram has some amazing calligraphers who'll inspire you to write every day. Fall in love with their work!
Learn calligraphy online in 6 weeks!
My online calligraphy course is designed for absolute beginners. The series of 6 video tutorials will show you the very basics from preparing your first nib all the way through to writing with a brush lettering pen. 
It's a comfortable way to learn: the tutorials are delivered to your inbox once a week, allowing you time to practice (if you want and need to!) in between tutorials.
There are free downloadable worksheets for you to print and copy as many times as you need to. I've even included cheat sheets for you to trace - it can really help build confidence as you learn calligraphy.
By the end of the 6 week workshop you will know how to write a beautiful modern calligraphy script with a traditional dip pen. You'll be ready to develop your own lettering style, and you'll be writing and framing your calligraphy quotes to hang on your walls!
www.bymoonandtide.com/listing/490158468/making-beautiful-letters