I've been teaching modern calligraphy workshops for two years, and had so many enquiries about teaching around the UK. So I went one better, and I've put together an online calligraphy workshop which is based on the classes I teach in person. 
And I'm looking for two lovely people to join the workshop for FREE and be the very first to learn online with me (and let me know how it goes)!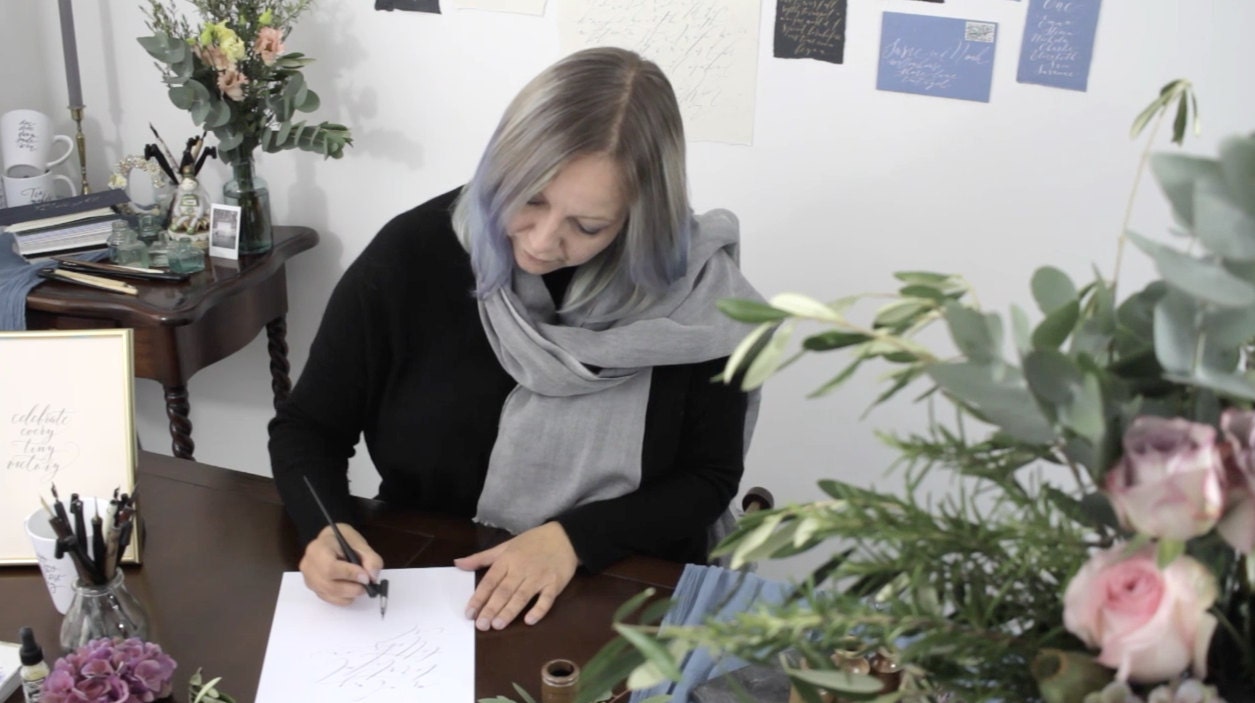 How to win your calligraphy workshop place
1. Make sure you've Liked my Facebook page
2. Message me on Facebook and say why you'd like to learn modern calligraphy - maybe you need a new hobby, perhaps you're getting married and writing your own place names...?
I will let you know if you've won by the 8th of December, and your online calligraphy workshop will be available immediately. 
Your 6 week calligraphy workshop 
The workshop is based around 6 video tutorials of calligraphy demonstrations, tips and advice. Each video is around 5-10 minutes long. Every week you'll receive a new video, which comes with practice worksheets for you to print. 
We begin with the basics - how your calligraphy pen moves and writes. Then we look at a lower case alphabet, then we learn capitals. I'll show you how to plan the layout for a short quote, how to change the style of your calligraphy with different letter shapes and joining strokes. I'll introduce you to brush pen lettering, and tell you which inks and papers I use for more colourful and experimental calligraphy projects. 
By the end of the 6 week workshop you will know how to write a beautiful modern calligraphy script with a traditional dip pen. You'll be ready to develop your own lettering style, and you'll be writing and framing your calligraphy quotes to hang on your walls!
If this sounds like it's up your street then head across to my Facebook page and get in touch!
Winners will be chosen at random from everyone who messages me. All entrants who don't win will be offered a saving on the price of the course!
Good luck!!!