If you're struggling for ideas for a Mothers Day present this year, I can help!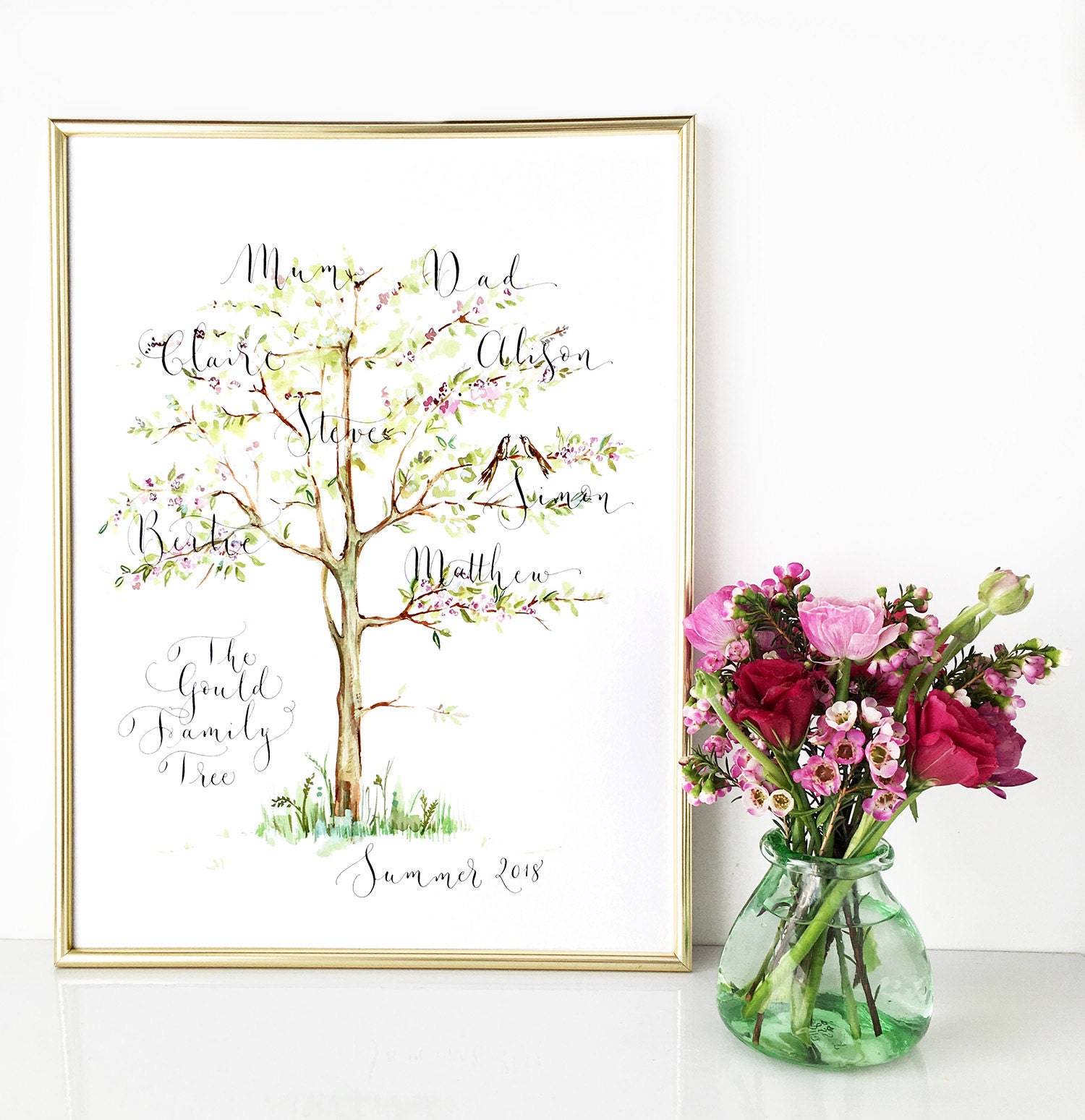 These hand-finished family tree prints are a lovely gift for new mums, grandmothers and step-mums alike!
The modern family tree is a beautifully presented, informal record of your family at a moment in time.
With an original illustration by Welsh designer Amy Swann (who you may know from Kirstie Allsopp's 2017 Christmas special), the family tree is perfect for springtime - there are even birds nesting in the tree!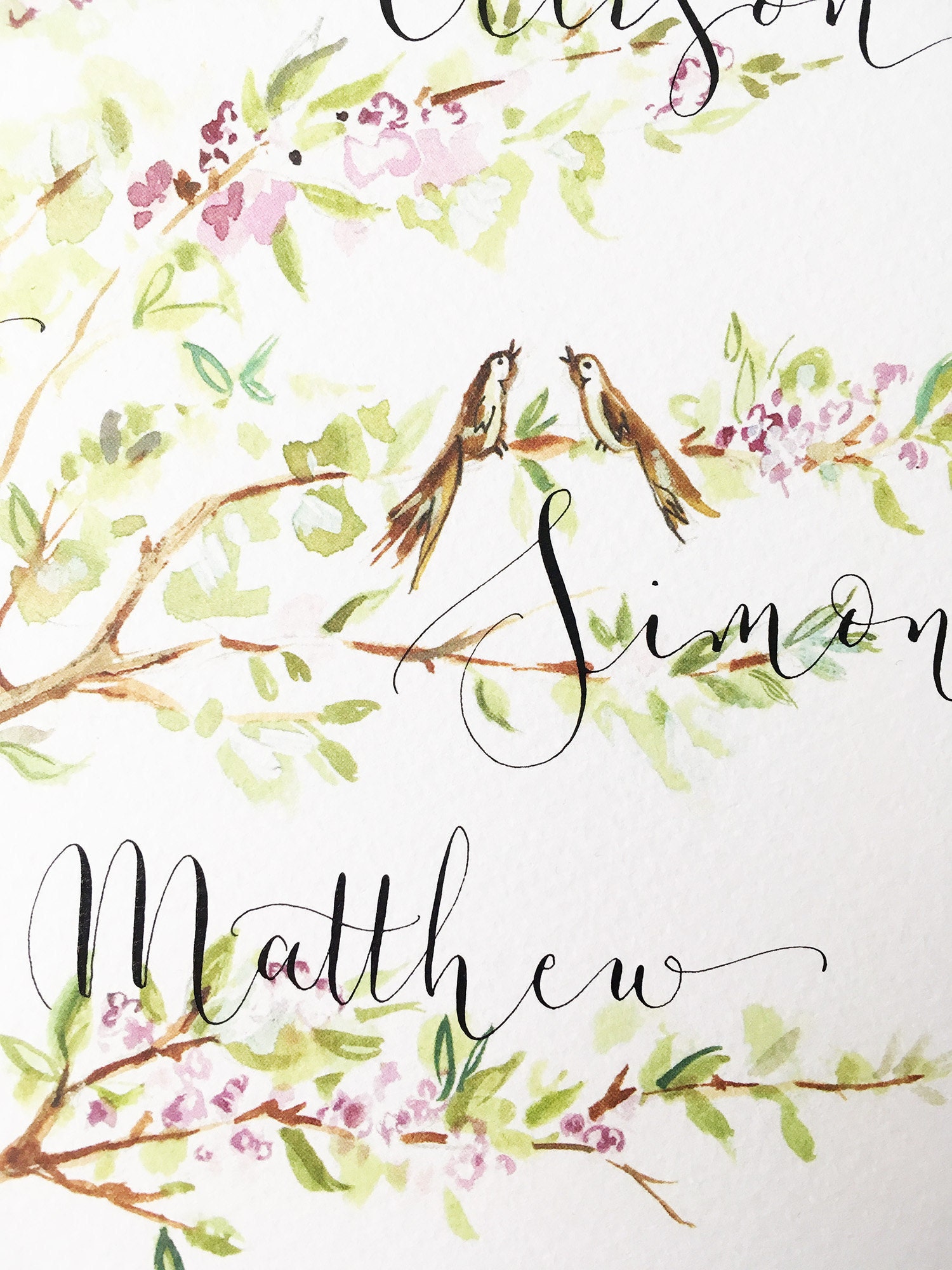 Names are added by hand with a traditional calligraphy dip pen and nib, in archival quality ink which won't fade.
Use our simple numbering system when you order online to put names on your family tree in the order they should be written.
Prices start from £49 with free delivery in my Etsy shop.
Order today - and see your Mum's face light up when she sees her calligraphy family tree on Mothers Day!
Click here to order your very own beautiful, personalised family tree!