Words were beautiful a long, long time before calligraphy was invented. Words are so much more than letters on a page. Before people could write, we would talk, tell stories and sing songs.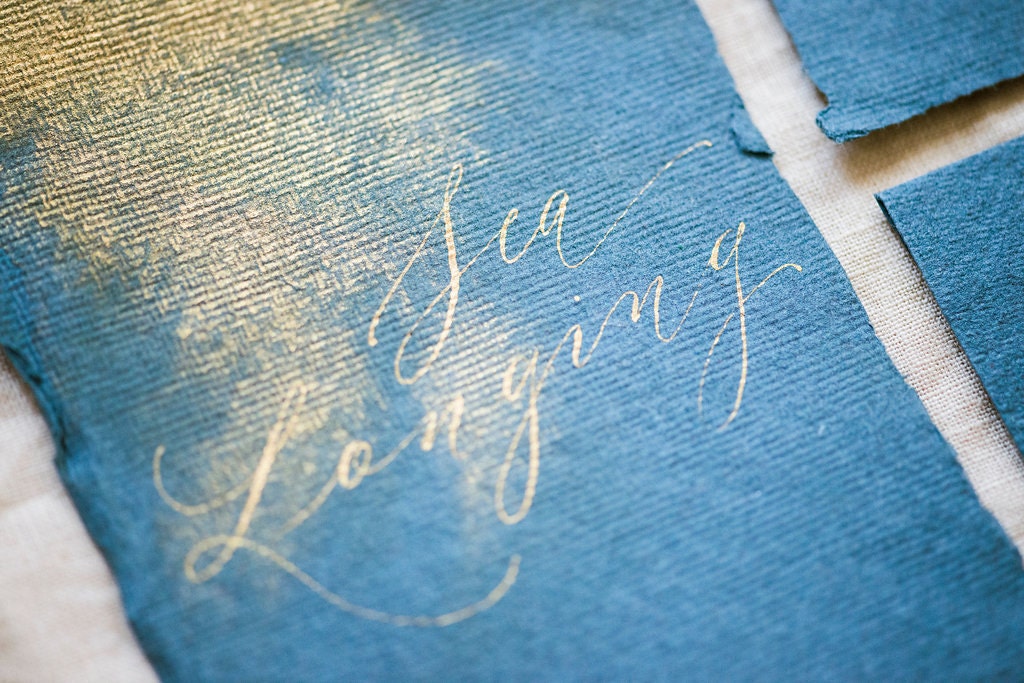 Words are nothing more than a tool; they're our means of communication. And they take their beauty from the meaning and emotion we're using them to communicate.
But when you communicate with love or passion the words you use become beautiful. Imagine a great storyteller: a captivating, soft or lilting voice and eyes, expression which draws you in and keeps you hanging on every word.
I've always loved stories. Authors, wordsmiths, writers are all craftsmen working with words as tools.
The ultimate in storytelling to relate emotion is music. My favourite musicians are the lyricists who can mould a compelling story. In song, words become more than a tool; they're wrapped in / or they wrap around a whirlwind of melody and music to become part of a beautiful, heart-wrenching whole.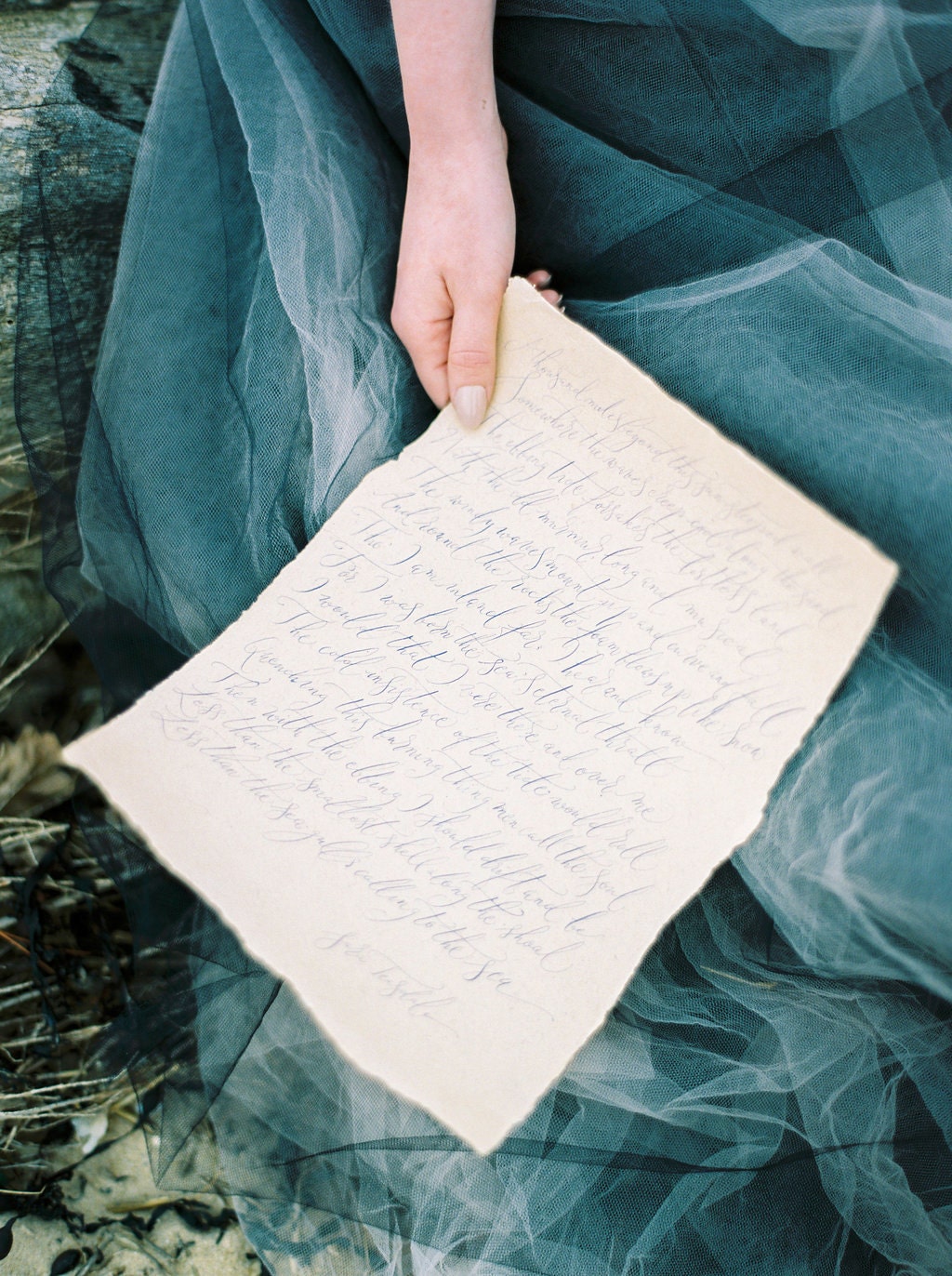 I wish I had even a sprinkling of musical talent, I really do. A few failed cello lessons and some misadventures with a flute are all I can lay claim to. But I do believe calligraphy has something in common with music: both take simple words and use them to create art. One is for you as a listener; one for you as a reader to enjoy.
Perhaps words are a simple tool, but they have such potential to carry a powerful and emotive message - and the best artists can transform them into something truly special.
Images by Kathryn Hopkins Photography Skirt Kathryn Hopkins Photography Rings Lucy Sylvester Jewellery Film Lab Canadian Film Lab Stationery By Moon & Tide Veil Sash & Veil Hair & make-up Knot Your Average Bride Florals Rebecca Avery Flowers Bodice River Island Earrings ASOS Model Georgia Worral
Join me for a modern calligraphy workshop in Manchester: 
Friday 20th October, 10am – Anthony Burgess Foundation – tickets £30
Saturday 21st October, 10am – Anthony Burgess Foundation – tickets £30
Friday 24th November, 1pm – Manchester Craft & Design Centre – tickets £65*
*starred workshops include a personalised calligraphy starter set for you to take home, with a pen and nib set, alphabet sample sheets, example quotes and a box to keep your calligraphy goodies inside.