Music is my first love. 
I remember listening to Counting Crows when I was in my placement year at uni. I lived in France, next door to a girl from Laura - we'd both come over from Salford University to do a work placement, and spent our evenings with a bunch of friends at an Irish bar in the French town where we worked. 
They were happy times. The soundtrack from those years will always stay with me - and most of it was via Laura: Mr Jones stayed with me all summer long, along with all of August and Everything After. We listened to Screamadelica and danced to Blur and Oasis (missing that whole rivalry thing as we were on French dancefloors that summer!) Paul Weller accompanied our summer evenings. 
One memorable night in our favourite Irish Bar Laura sang Out On The Weekend by Neil Young to a lone guitar and a bar that went absolutely silent. It was beautiful.
Words and lyrics and music, together, have shaped my life and played the biggest part in making memories along the way. Writing song lyrics in calligraphy is one of my favourite things!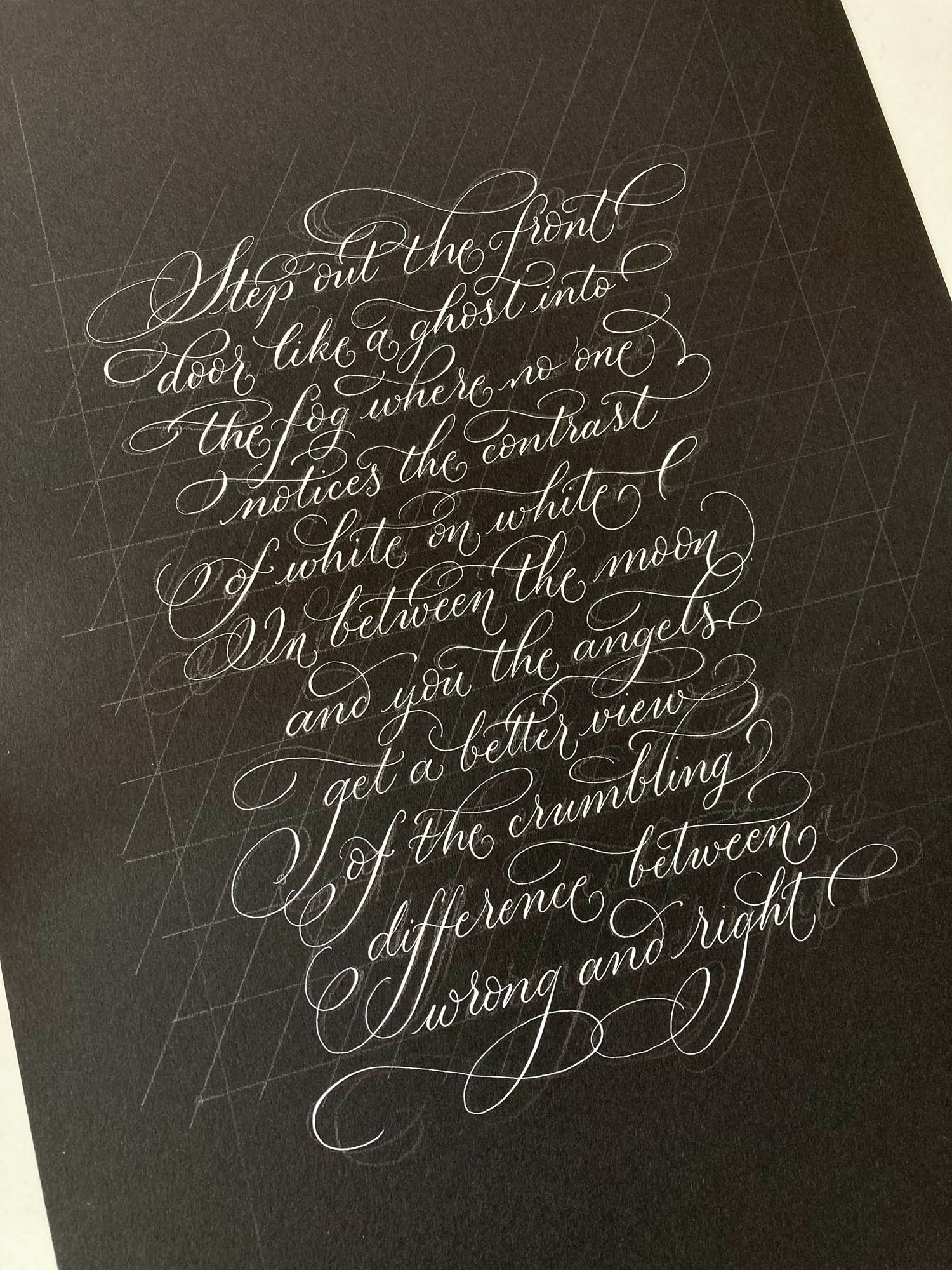 Hand calligraphy in Dr. Ph. Martin's Bleedproof white ink on Colorplan card, written with a Nikko G nib. 
I have a set price for song lyrics commissions in calligraphy. (This makes it simpler for you to order, and for me to price each piece of calligraphy work.) 
Just tap the link below to find out more.