Two lovely little commissions in white calligraphy ink! 
These are the sweetest little extracts from Winnie the Pooh - one about love, and one about Eating Honey... which in the context amounts to pretty much the same thing.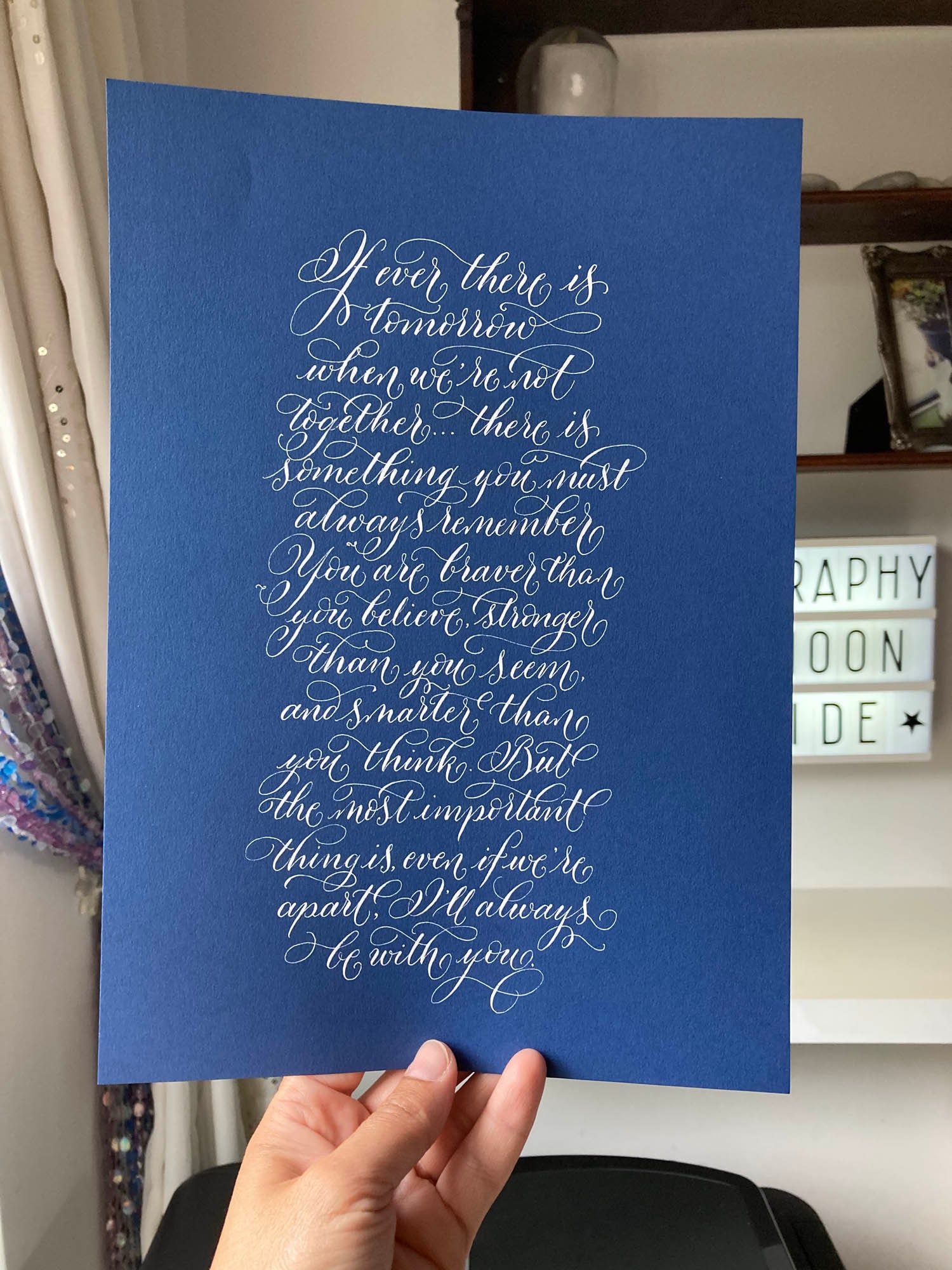 "If ever there is tomorrow when we're not together... there is something you must always remember. You are braver than you believe, stronger than you seem, and smarter than you think. But the most important thing is, even if we're apart, I'll always be with you."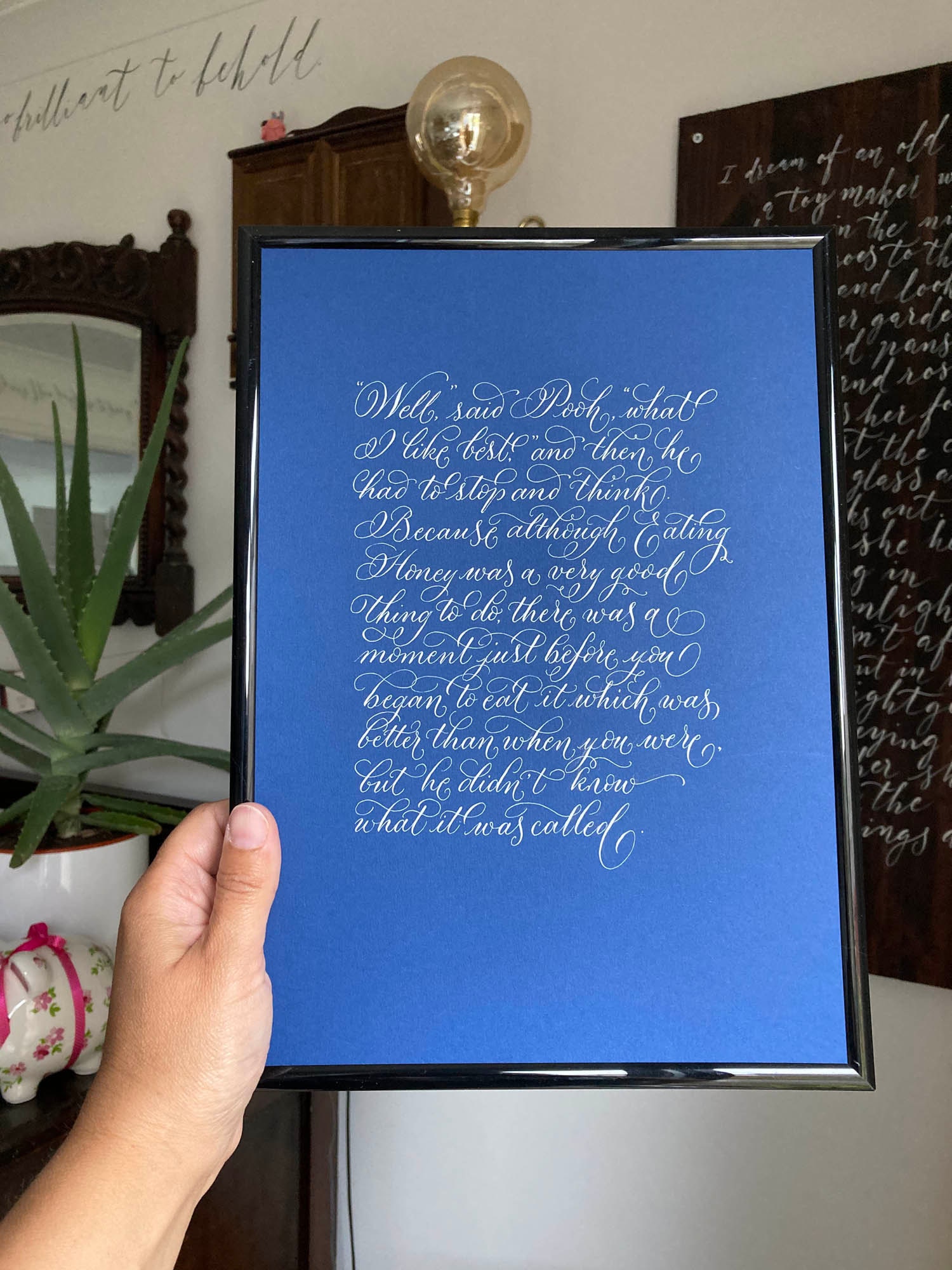 "Well", said Pooh, "what I like best", and then he had to stop and think. 
Because although Eating Honey was a very good thing to do, there was a moment just before you began to eat it which was a better thing than when you were, but he didn't know what it was called.
Prices for calligraphy commissions depend on the number of words, the colours you'd like, and any illustration to be added. 
I also have a range of poem prints with calligraphy in my online shop. 
Please contact me calligrapherclaire@gmail.com with any enquiries. I will be delighted to help!