Have you ever given a wedding reading? 
I admire the people who do - who can stand up in front of a crowd and read something meaningful like this.
Claire's mum had written a special poem for her daughter, which she was looking forward to reading on her wedding day. 
She asked me to create a bespoke calligraphy piece as a keepsake.
It was a lovely project, and I am looking forward to seeing what poems and wedding readings land in my inbox in 2023!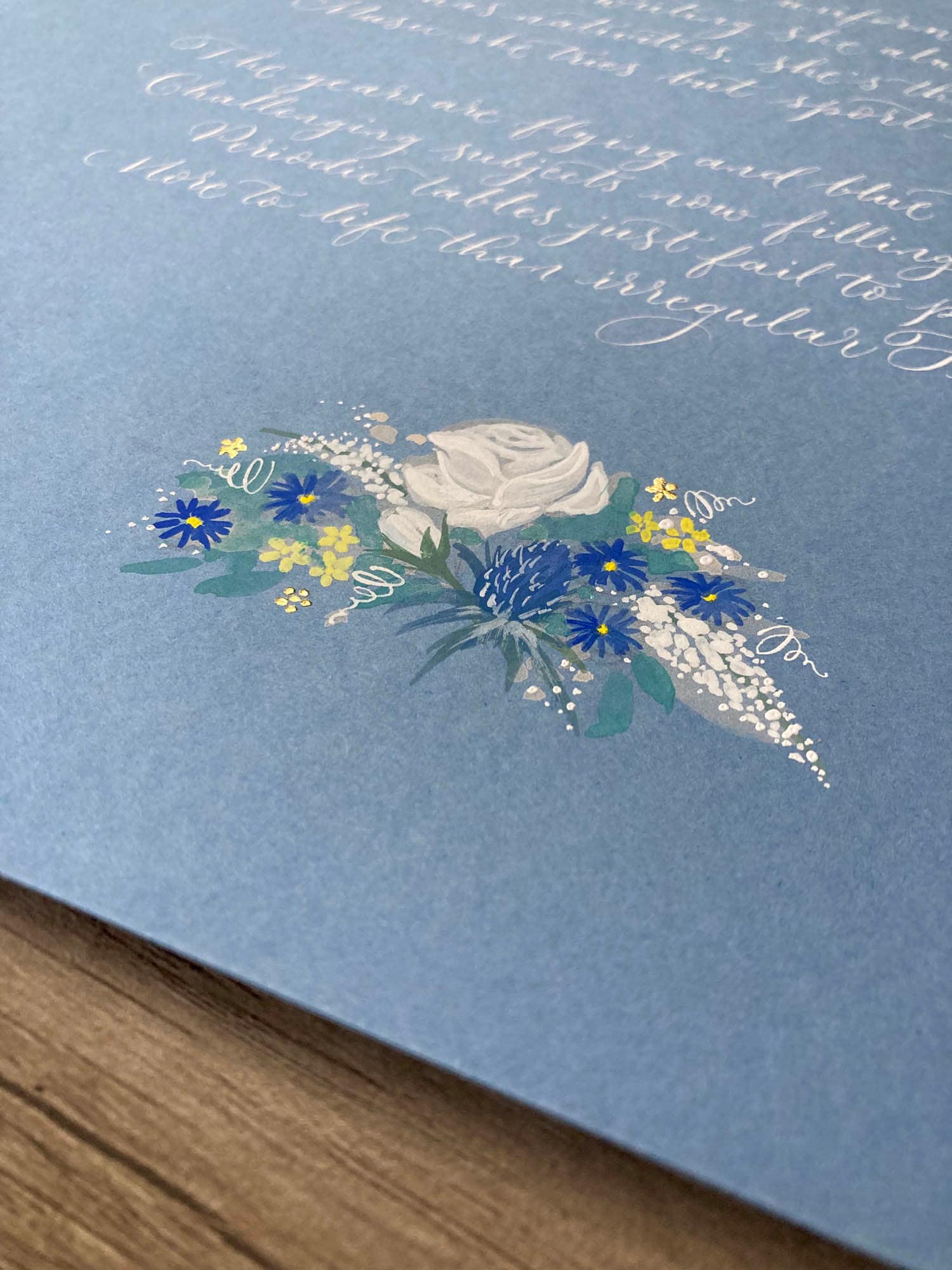 The flower illustrations reflected the wedding colours and Claire's bouquet . 
I added tiny elements of 23 carat gold leaf to the calligraphy, for the first letter of Claire's name and nestled in the floral illustrations.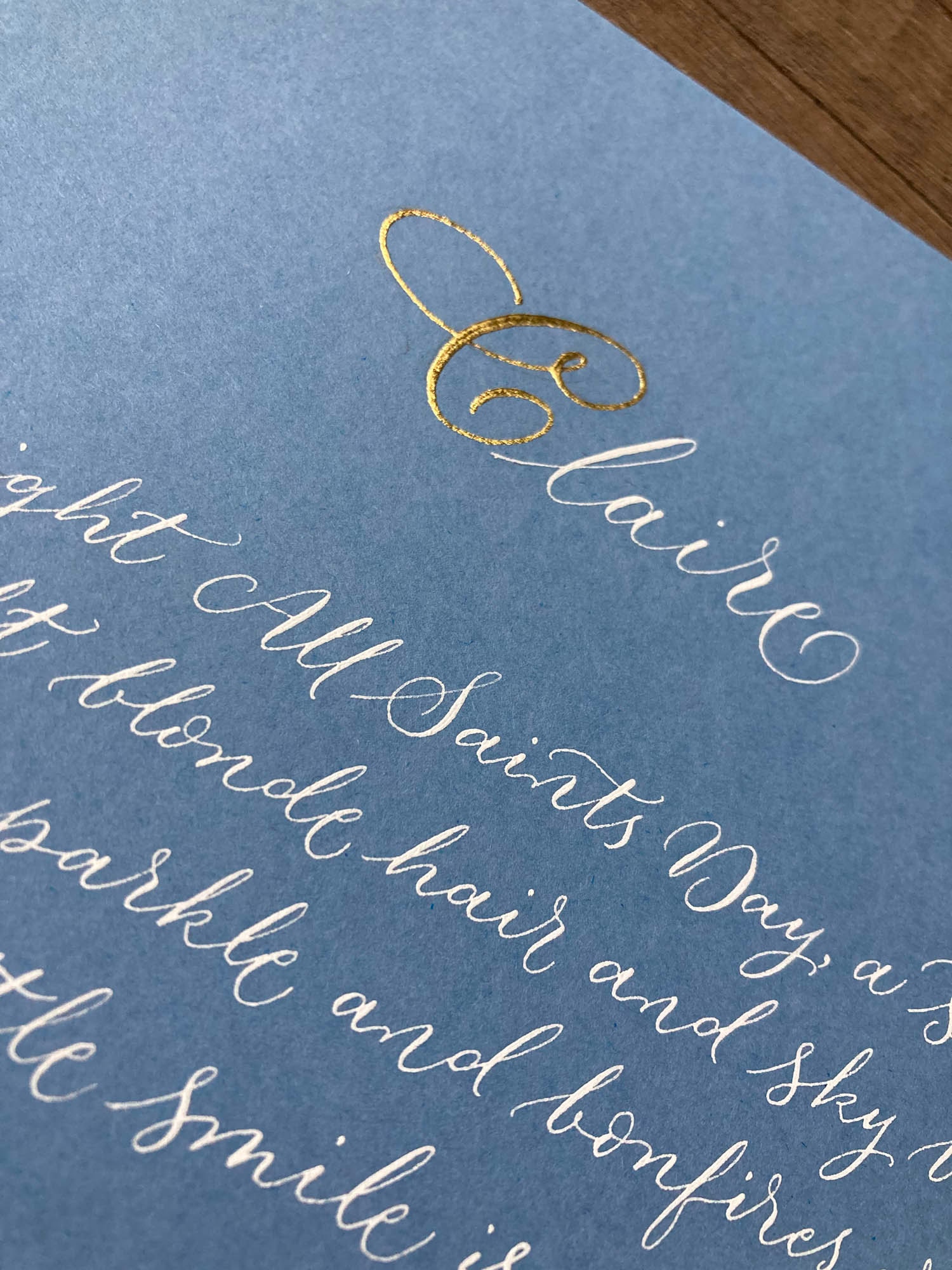 The lettering is in Dr PH Martin's Bleedproof White ink, wirtten with a Nikko G nib.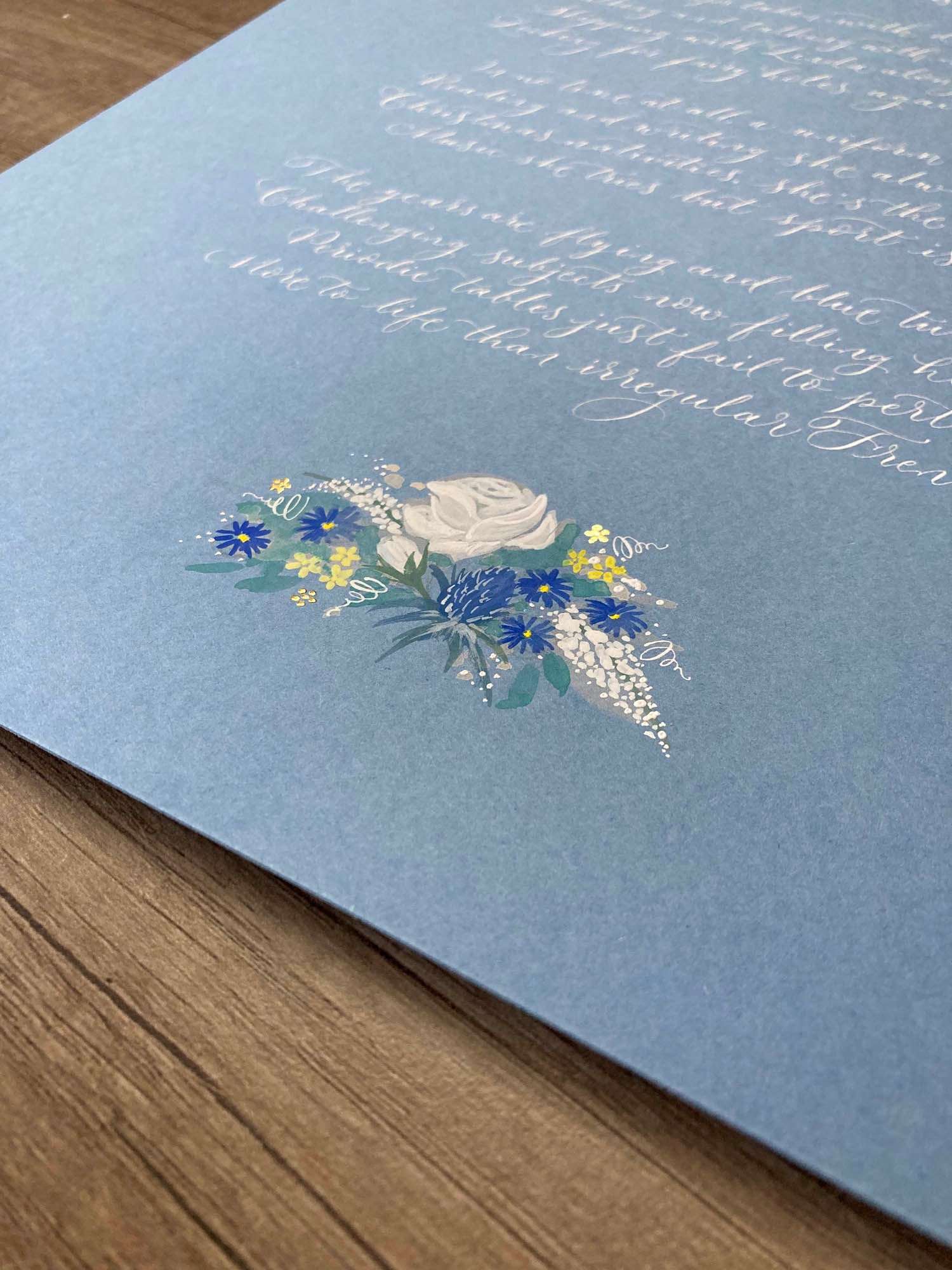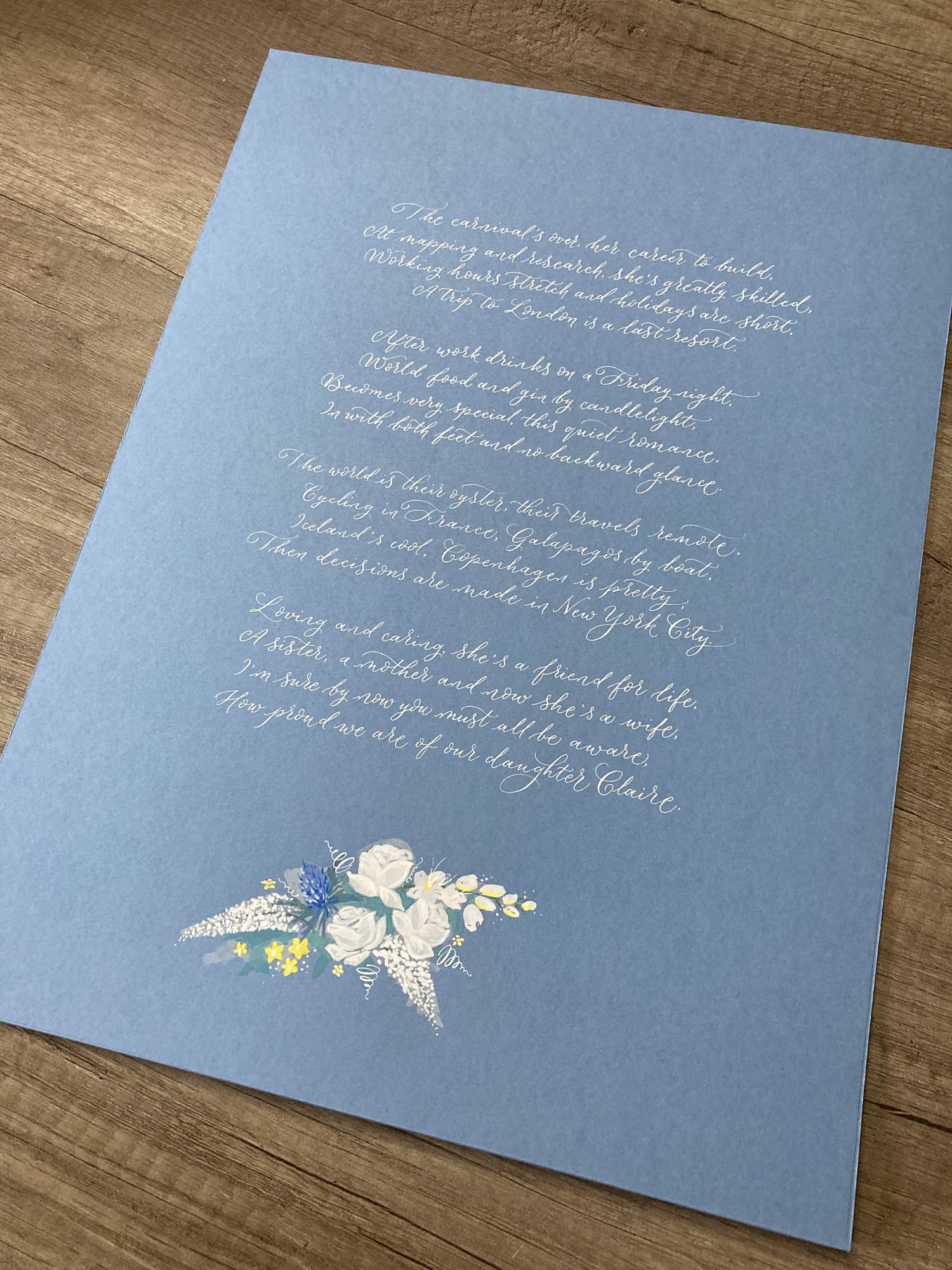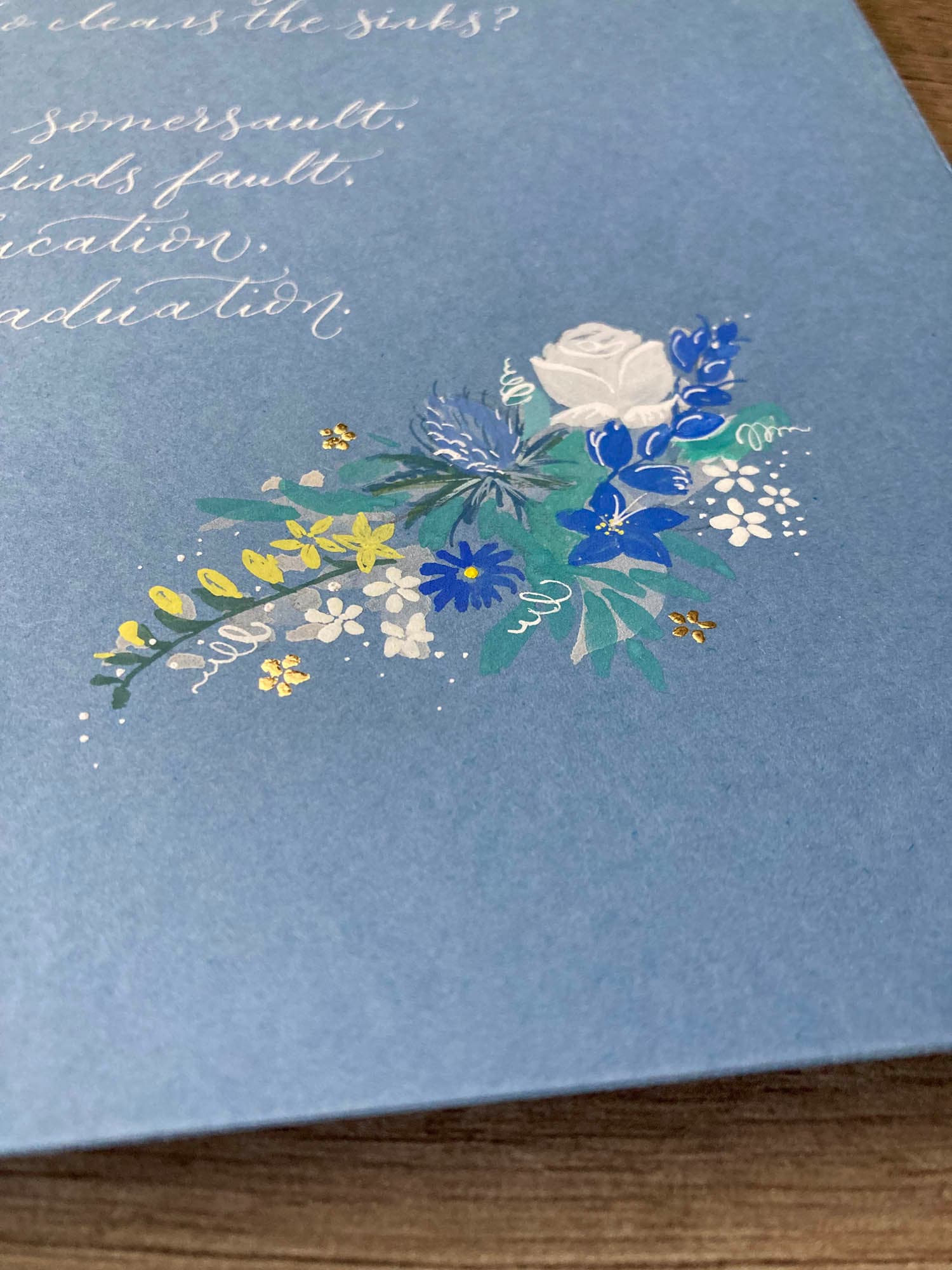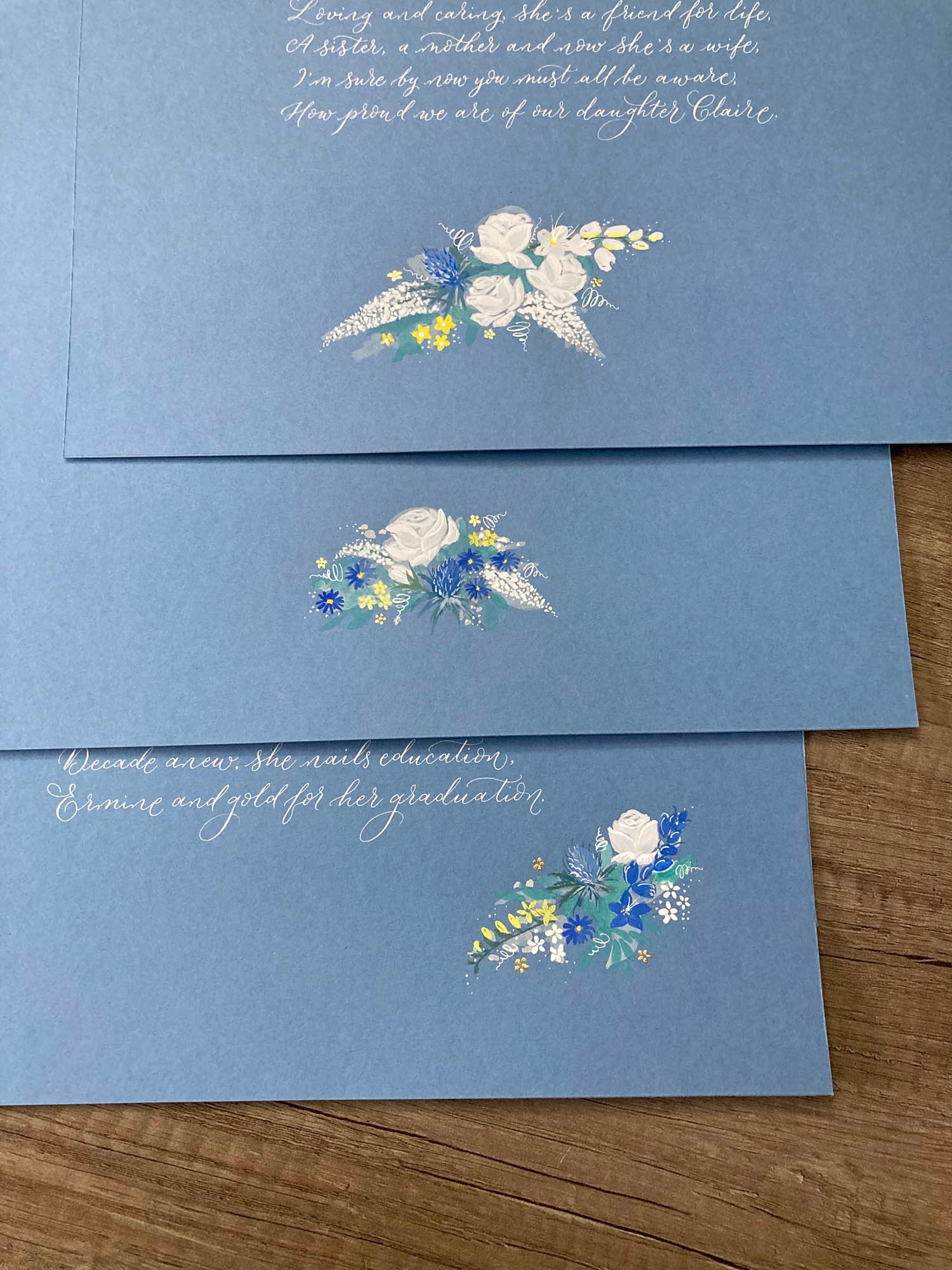 To commission a calligraphy poem or wedding reading, email hello@bymoonandtide.co.uk
I have a small collection of poem prints in my online shop here.