This one stuck in my head for weeks! 
Around Christmas time my inbox gets really exciting. Poking their little heads up amongst the family tree orders, I'll discover new poems I've never seen before, which mean the world to people (and often, they'll tell me why). 
Then there's the song lyrics in calligraphy. These commissions are my absolute favourite - no matter what the song, it's always wonderful to see the words come to life as I add crazy flourishes and play with creative layouts. My calligraphy pens love the challenge of turning a block of words into something really captivating. 
So consider these for a unique, once-in-a-lifetime Christmas gift idea this year. Priced at £79, personalised song lyrics in calligraphy are more affordable than a tech gift, but framed and on the wall, they can mean so much more! 
My favourites are always the rock and metal lyrics (which look incredible in gold, white or silver on a black background) but I'm always happy to write a little pop or folk or whatever music you love!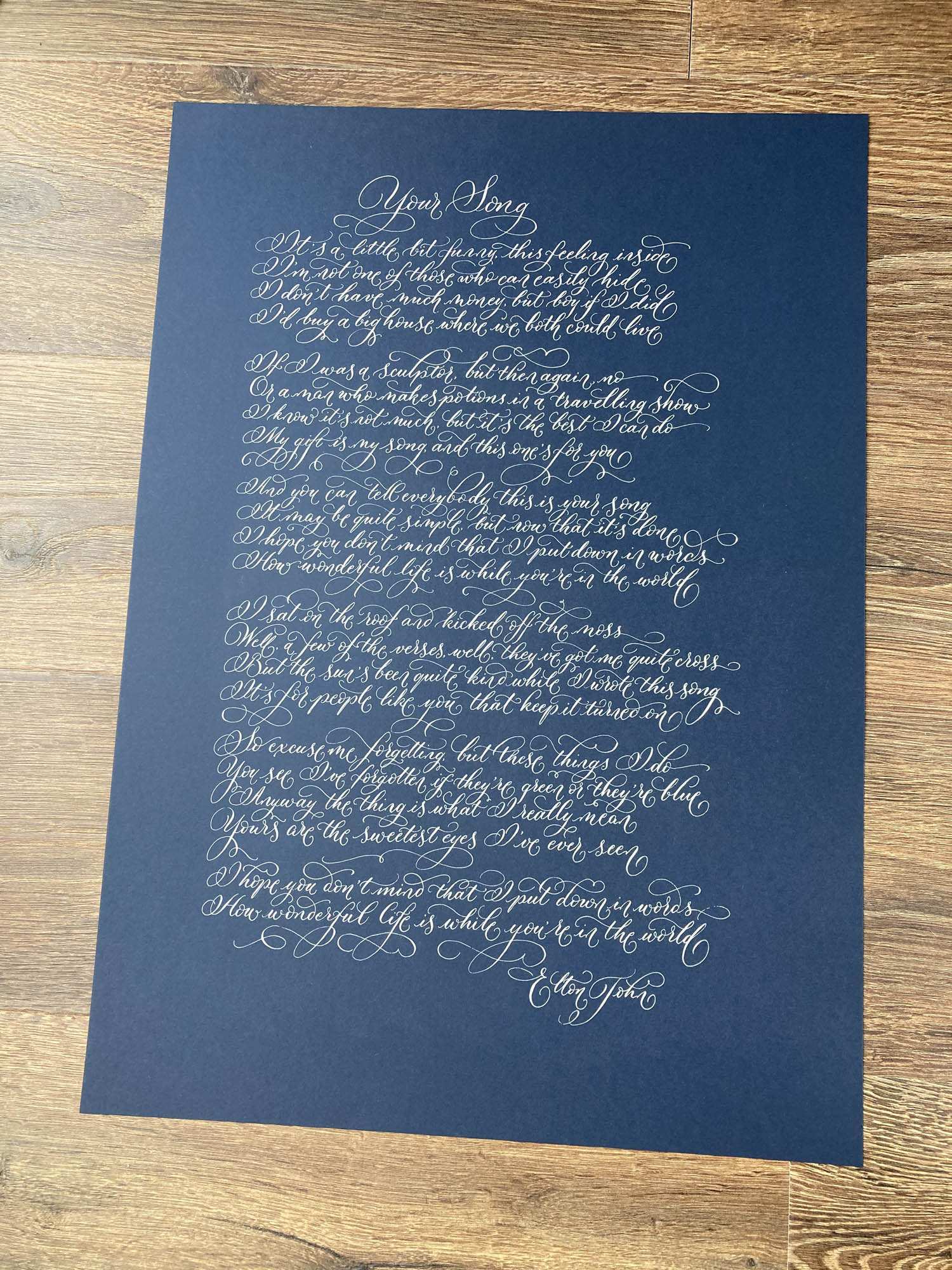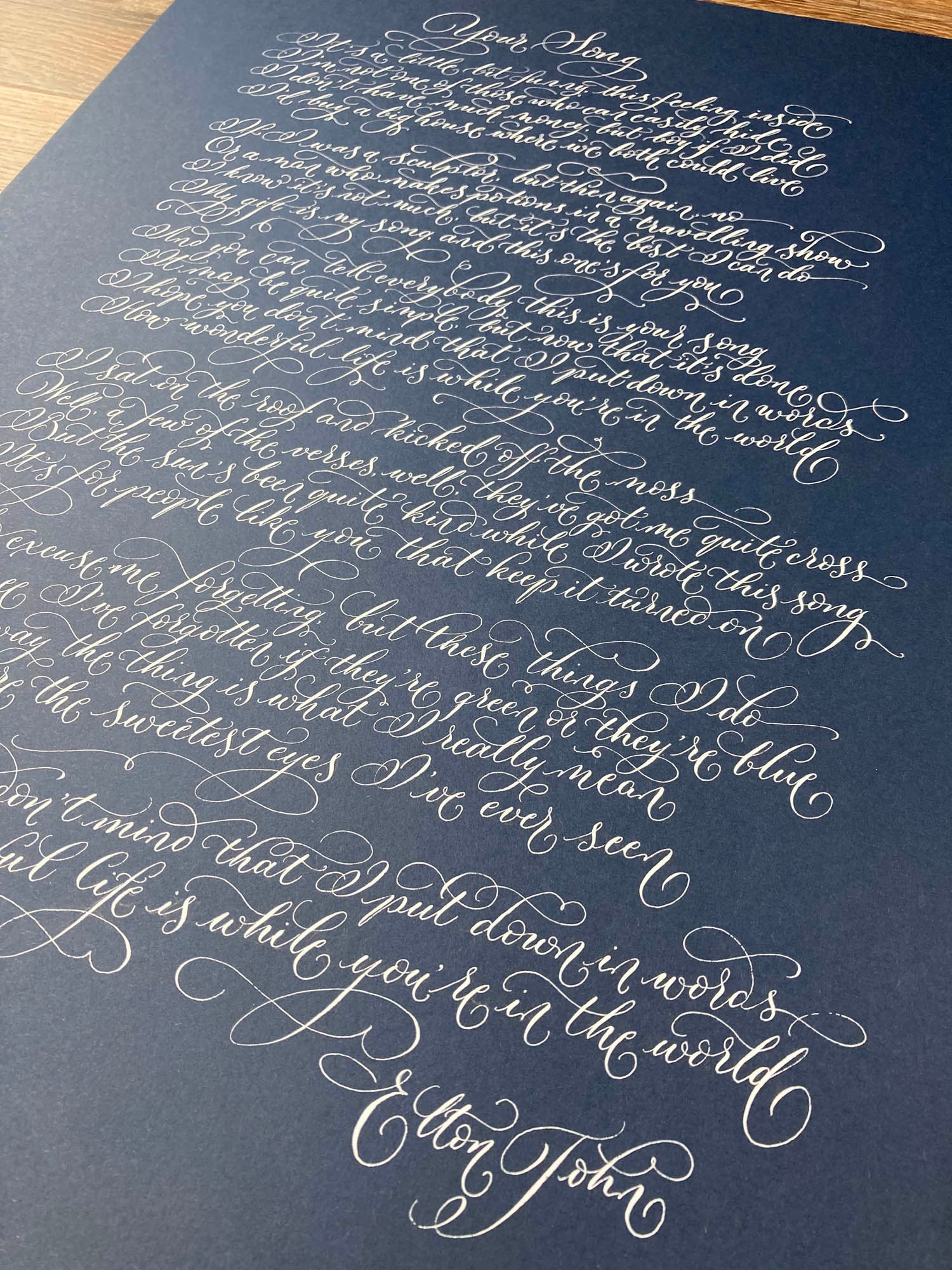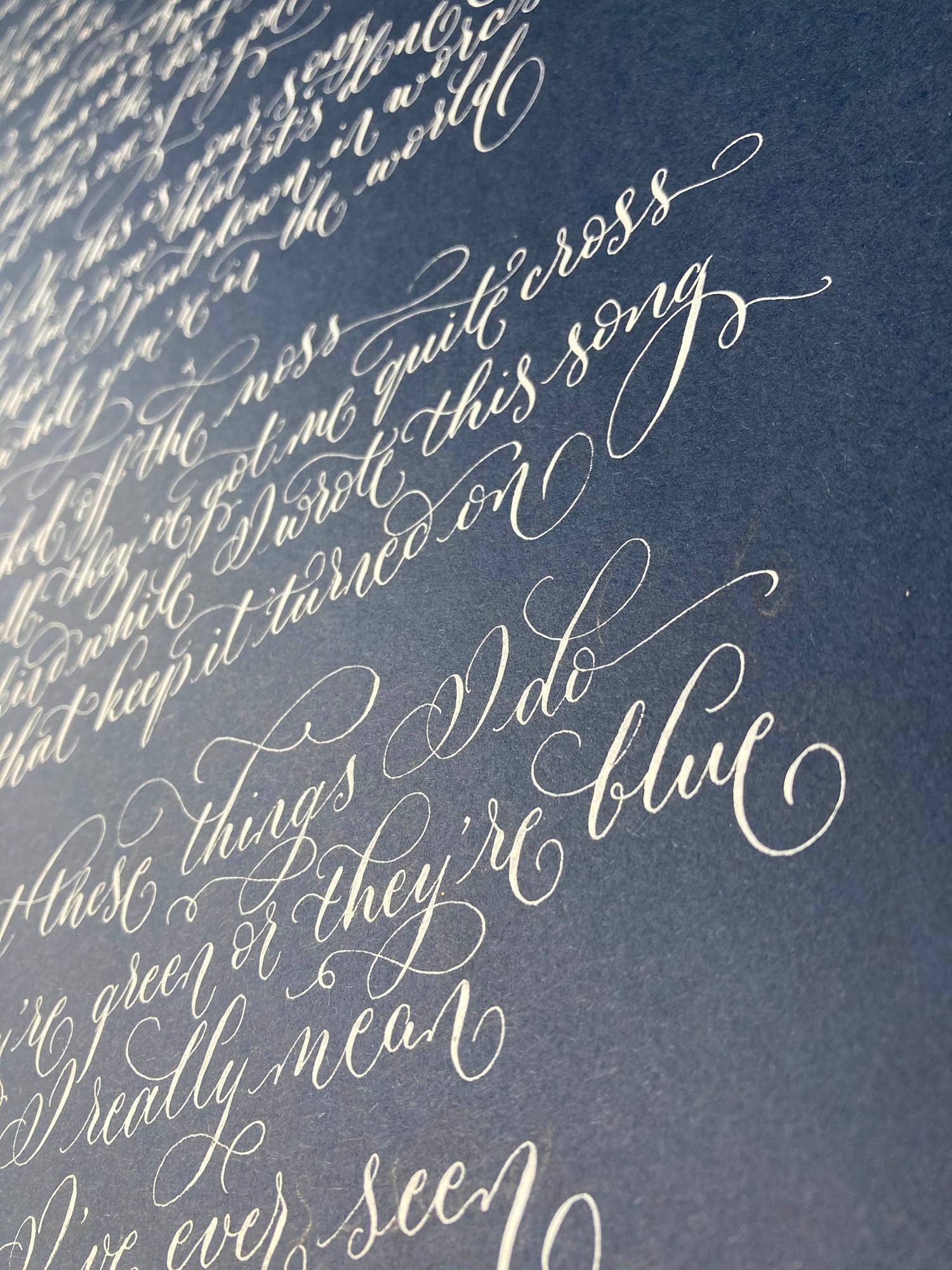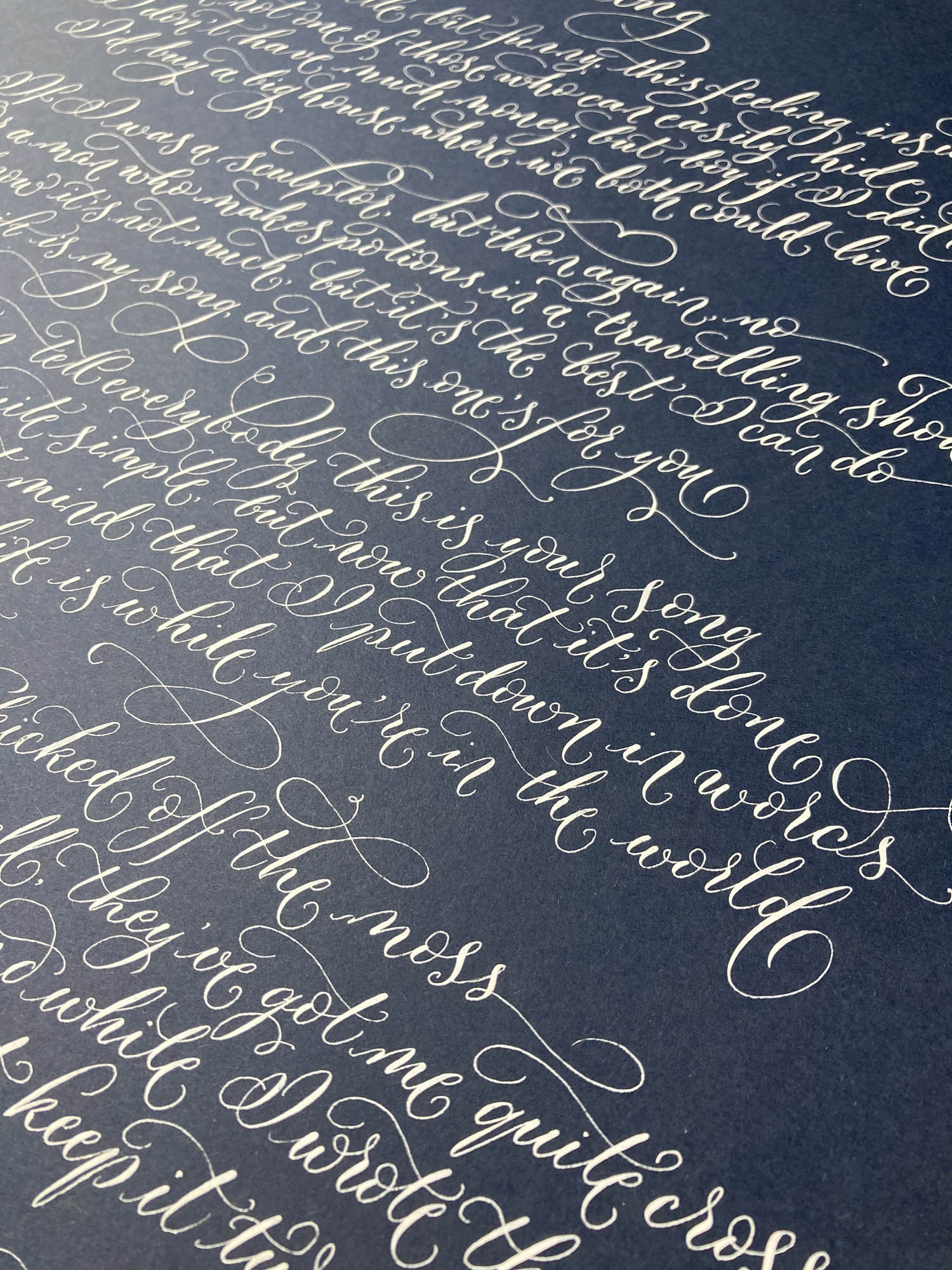 For more information and prices go to https://www.notonthehighstreet.com/bymoonandtide/product/favourite-song-lyrics-or-poem-in-calligraphy-unframed