These handwritten wedding vows were fun to write!
The lettering is in a modern calligraphy / handwriting style. I was asked to write these vows on two small sheets of paper, which is actually quite tricky! Beautiful calligraphy works best on a slightly larger scale. 
The little gold and red hearts were added to fit with the couple's colour palette from their wedding. 
Wedding vows in calligraphy make a lovely keepsake of your day. They can be framed or made into little booklets with handmade paper covers and silk ribbons.
At this time of year I'm busy writing wedding readings and poems as gifts for lots of happy couples, and I love how different every calligraphy commission request is!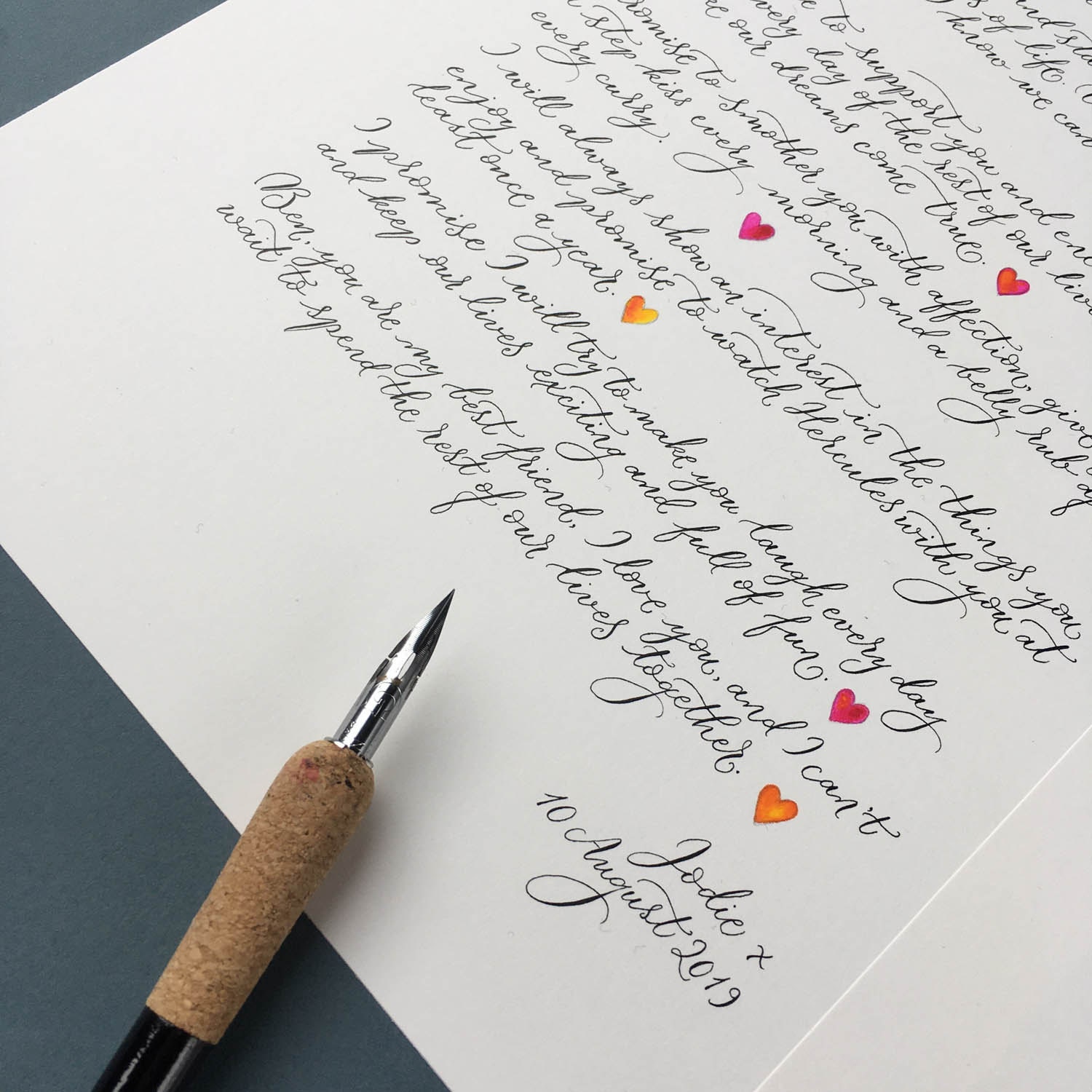 Do get in touch if you'd like a price for a piece of bespoke calligraphy to give as a gift, or to have written as a keepsake of your wedding day. 
Calligrapherclaire@gmail.com