I have a couple of wedding orders to write today, while I print out worksheets for a with the W.I. over at Finsthwaite.  
I love that my work is so varied: there's a romantic side to calligraphy, and also a mindfulness aspect to it.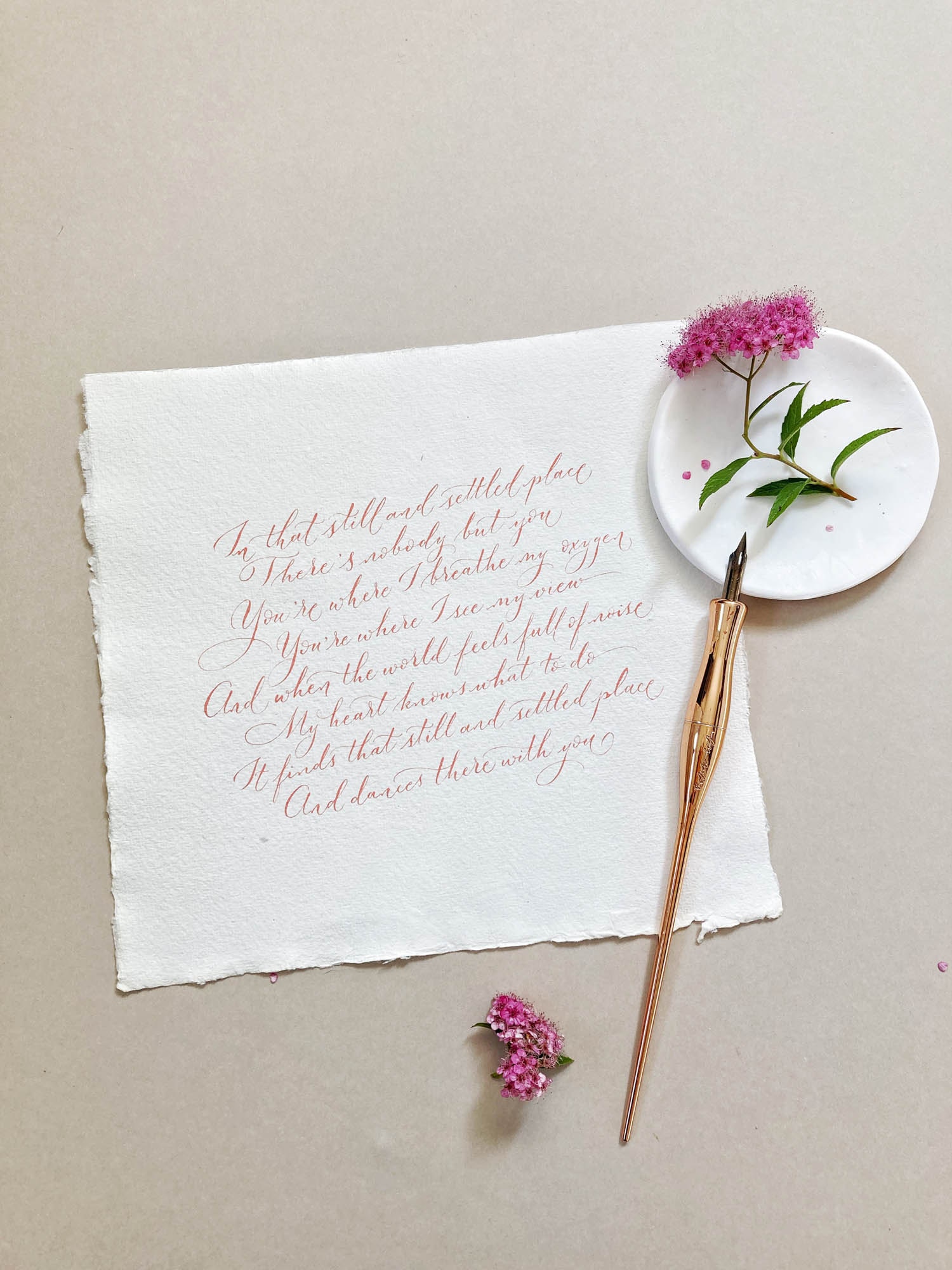 This piece was commissioned a few years ago. I was asked to write in a soft coral ink colour, in a pretty lettering style.  
The paper is handmade cotton rag paper, which feels lovely to touch... until you try writing in calligraphy on it! It's a challenge, and these pieces usually take a few attempts because of fibres in the paper catching the 'tines' of the metal nib.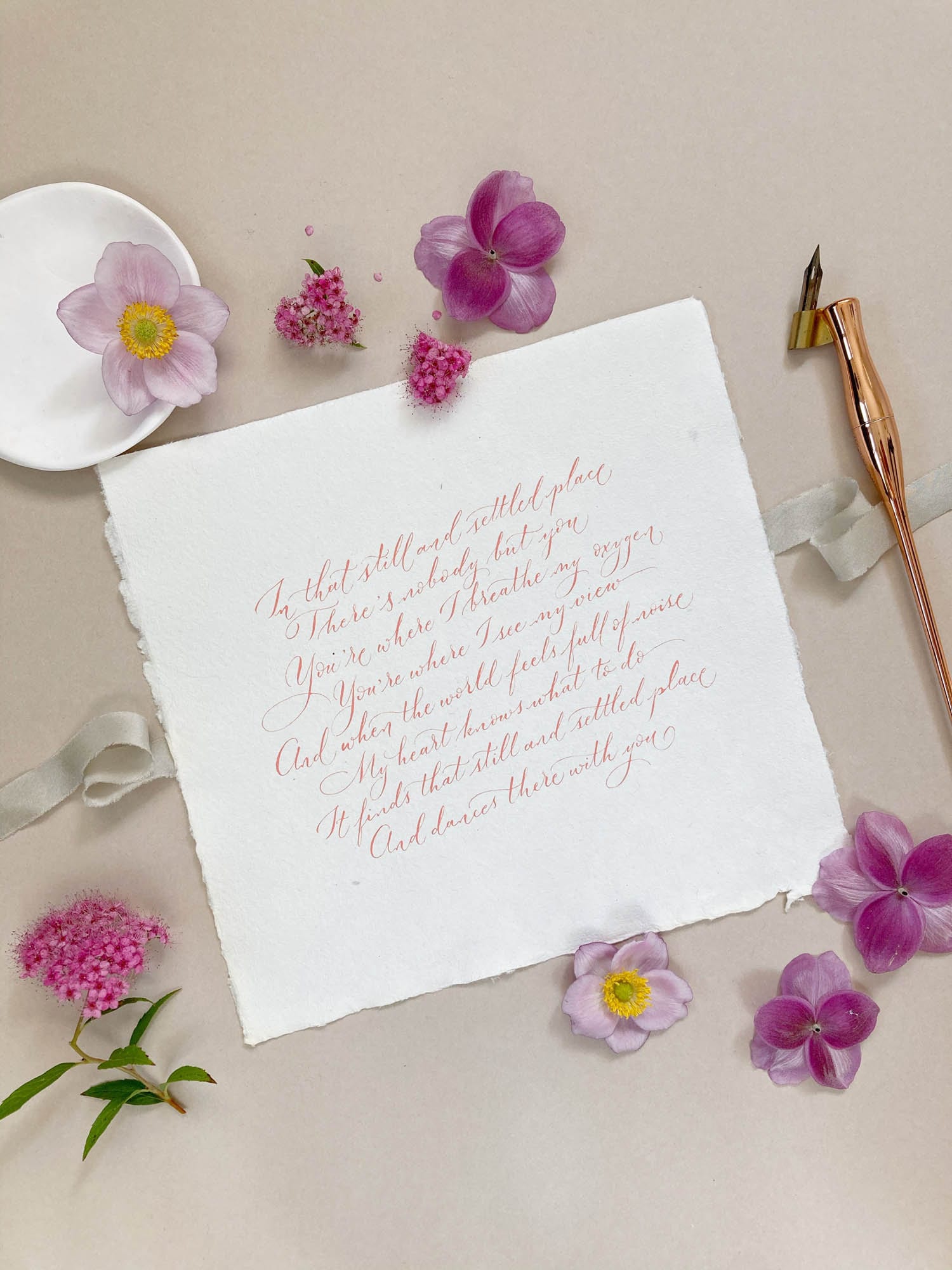 The words are beautiful:
In that still and settled place 
There's nobody but you 
You're where I breathe my oxygen 
You're where I see my view 
And when the world feels full of noise 
My heart knows what to do 
It finds that still and settled place 
And dances there with you  
Source: Love My Dress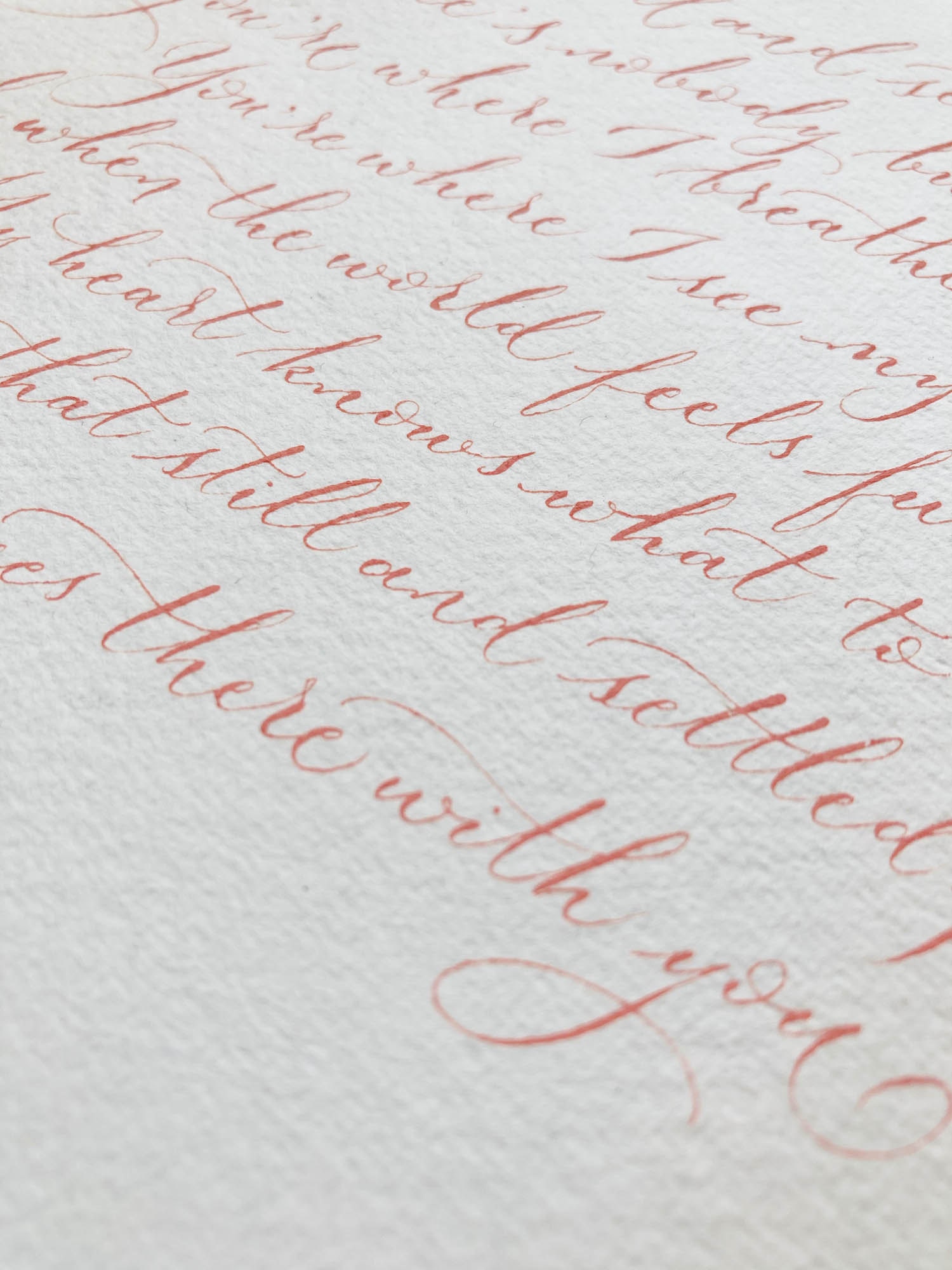 Calligraphy poems and commissions like this start from 20 for a couple of words, up to £190 for up to 200 words. Handmade paper is a little more expensive!