Instagram seemed to flare up with an unsightly rash of "100 days til Christmas" a few days ago. After the mild panic faded it got me thinking about family trees and all the changes we've made since their launch. 
Every family tree used to be sent out rolled and tied with a ribbon - a simple scroll if you like. This is still an option (although we've added gift wrap to make it special!) but we also sell framed family trees now.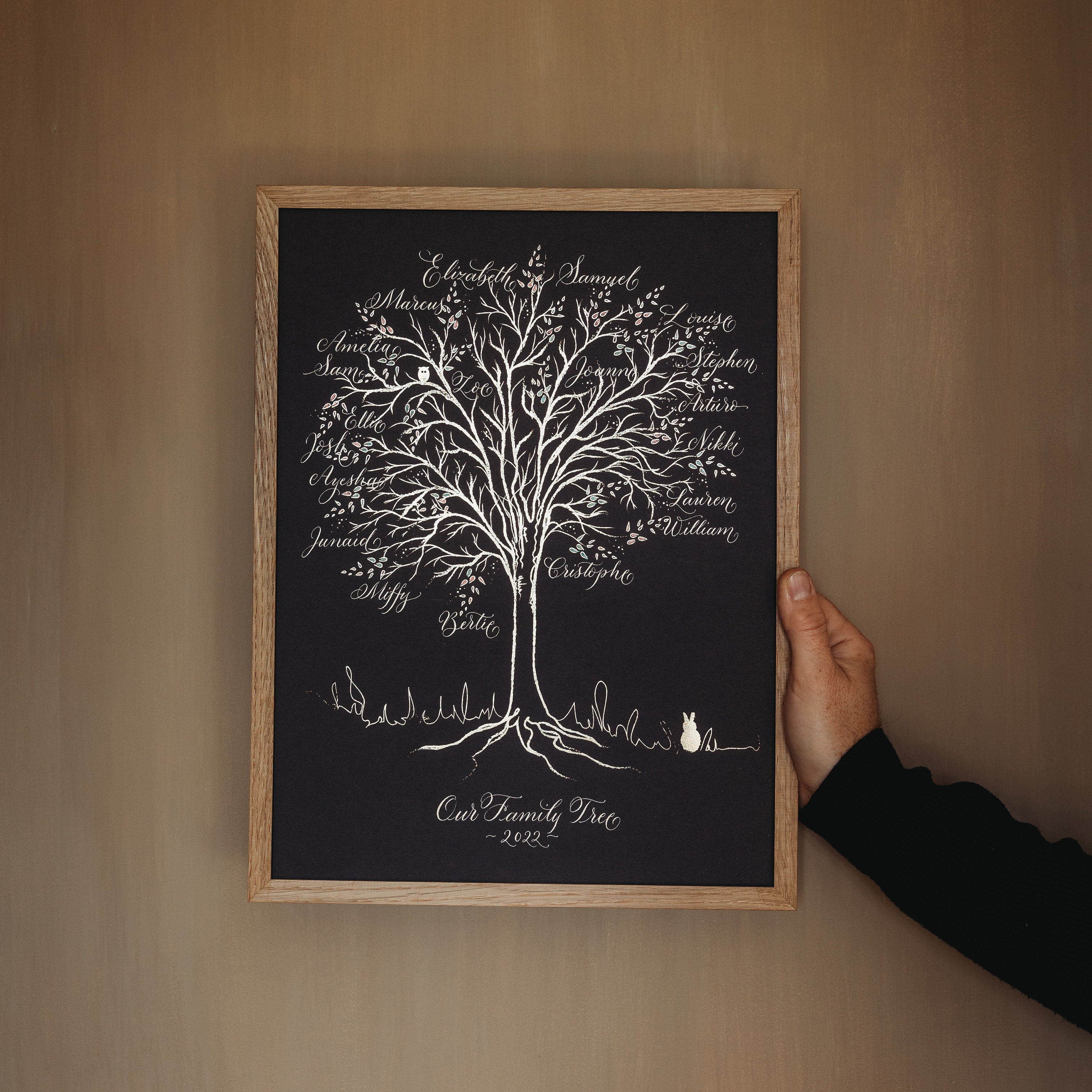 Photography credit: Thyme Lane Photography
Having your family tree framed by us means you can send it directly to the recipient. It's gorgeously giftable and can be hung straight onto a wall. 
We use natural oak frames with gallery style acrylic glazing - it's a lightweight alternative to glass which travels well and looks just as good. 
Family tree sales begin to pick up in September as Christmas peeps over the horizon. Alongside our spring tree we now have a gorgeous gold family tree and a pretty floral family tree design for you - all with framing as an option.