It's been a crazy week full of wedding place names. My ink has been drying in the palette as I write - it's lovely and sunny in my little calligraphy studio from about 2 in the afternoon! 
I'm excited to have a few exciting projects on the horizon. Much like buses, I've got THREE of my big traditional family trees to work on from next week. They take a couple of weeks to draft, measure and proof... and this time, they've all come to the writing stage at once! It's going to be a busy, very focused week. 
So here's a little piece I wrote a while ago. It's lovely to practice calligraphy, to experiment with paints and textures, to play a little and create just for myself sometimes. 
I'd seen a few hares in the springtime... there's a country road I walk on at 6am sometimes. The hares often don't see me coming if I freeze, and they carry on hopping busily towards me until they get really close. They inspired me to draw this little piece. 
I used masking fluid, watery gouache, Kolner Miniatum ink and 23 carat transfer gold leaf on Colorplan navy blue paper. I hope you like it!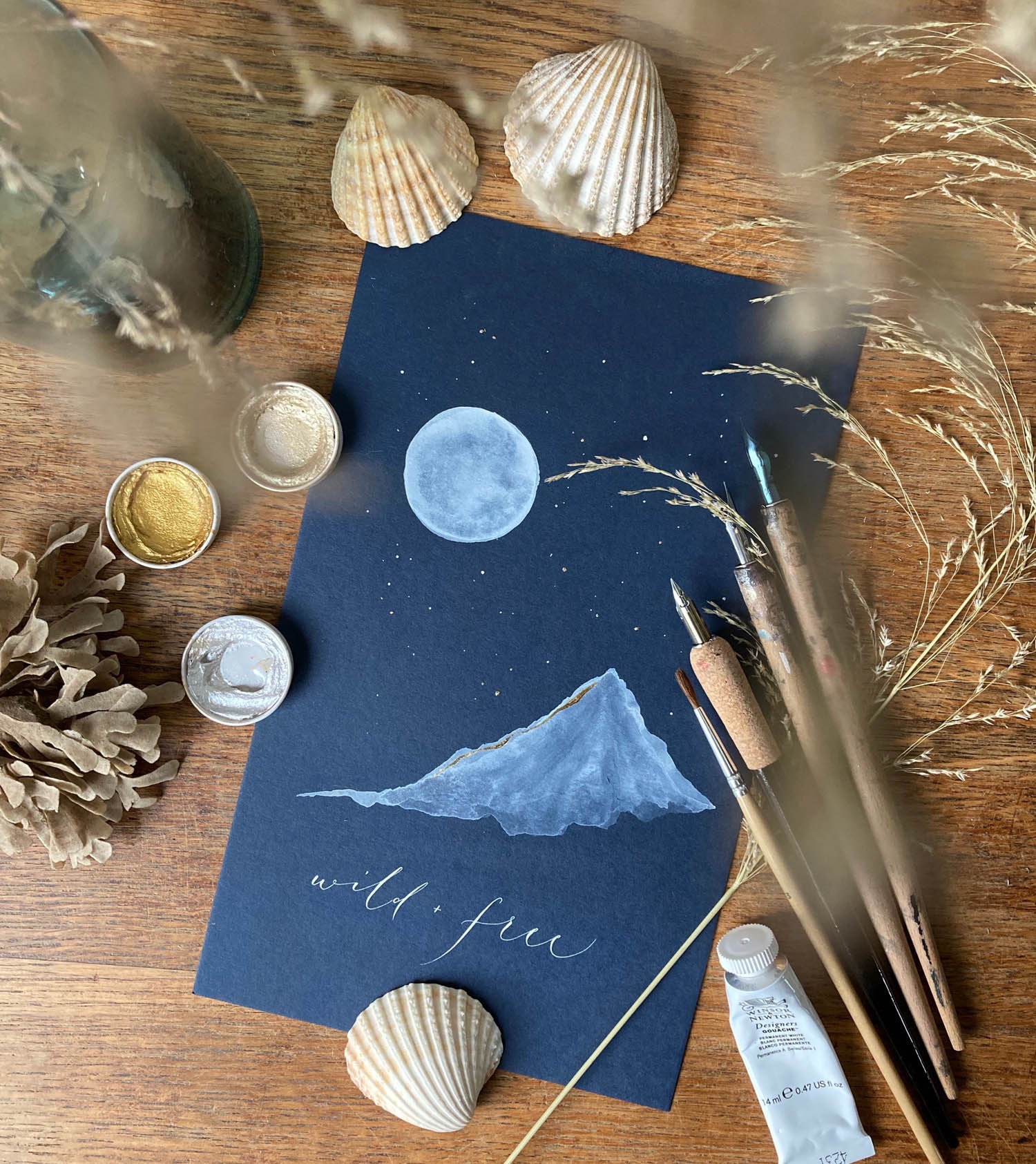 I'm still taking orders for custom calligraphy poems and colourful family trees, so please do get in touch (or order online) if you'd like one of those. 
I'd love to hear from you!
Claire