A little motto for your day. 
Creativity is everything. 
It's getting your paints out and seeing what appears on the paper.
It's writing a few words in calligraphy. 
It's mixing an ink colour you love.
It's singing your heart out to your favourite tunes.
It's dreaming of an adventure you'll have one day.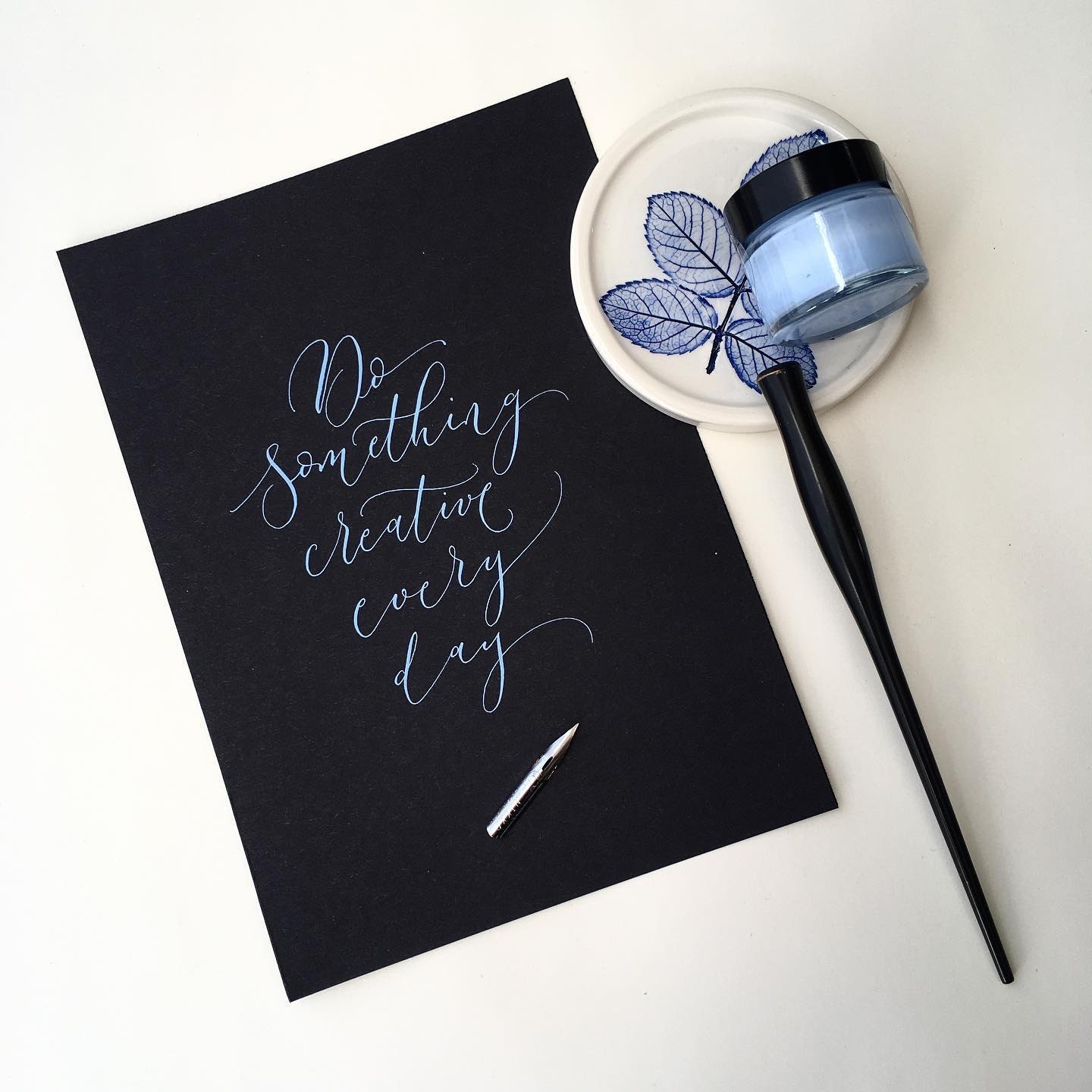 (Written with a Nikko G nib in a straight penholder with pastel blue home made ink on Colorplan black card)
It's exploring in nature, finding somewhere new.
It's rearranging your workspace.
It's adding a little colour to your kitchen windowsill. 
It's planting a seed. 
It's allowing your imagination to run free.
Perhaps it's even just making a mess - which is how I seem to have begun my day. I'm off to the post office right now with a bunch of wedding place names orders (piled up on my desk). 
Then I'll be writing out some calligraphy song lyrics, starting work on a traditional family tree, gilding an illuminated letter and preparing for another calligraphy workshop tomorrow. 
Whatever your plans, have a wonderful, creative, day!
Claire xx