Illustration goes hand in hand with calligraphy commissions, and I like to keep mine simple and impactful.
This loose poppy in watercolour is the perfect accompaniment to a poem of remembrance. It was a commission I was asked to write many years ago, but the striking reds and simple shapes of the border design feel quite timeless.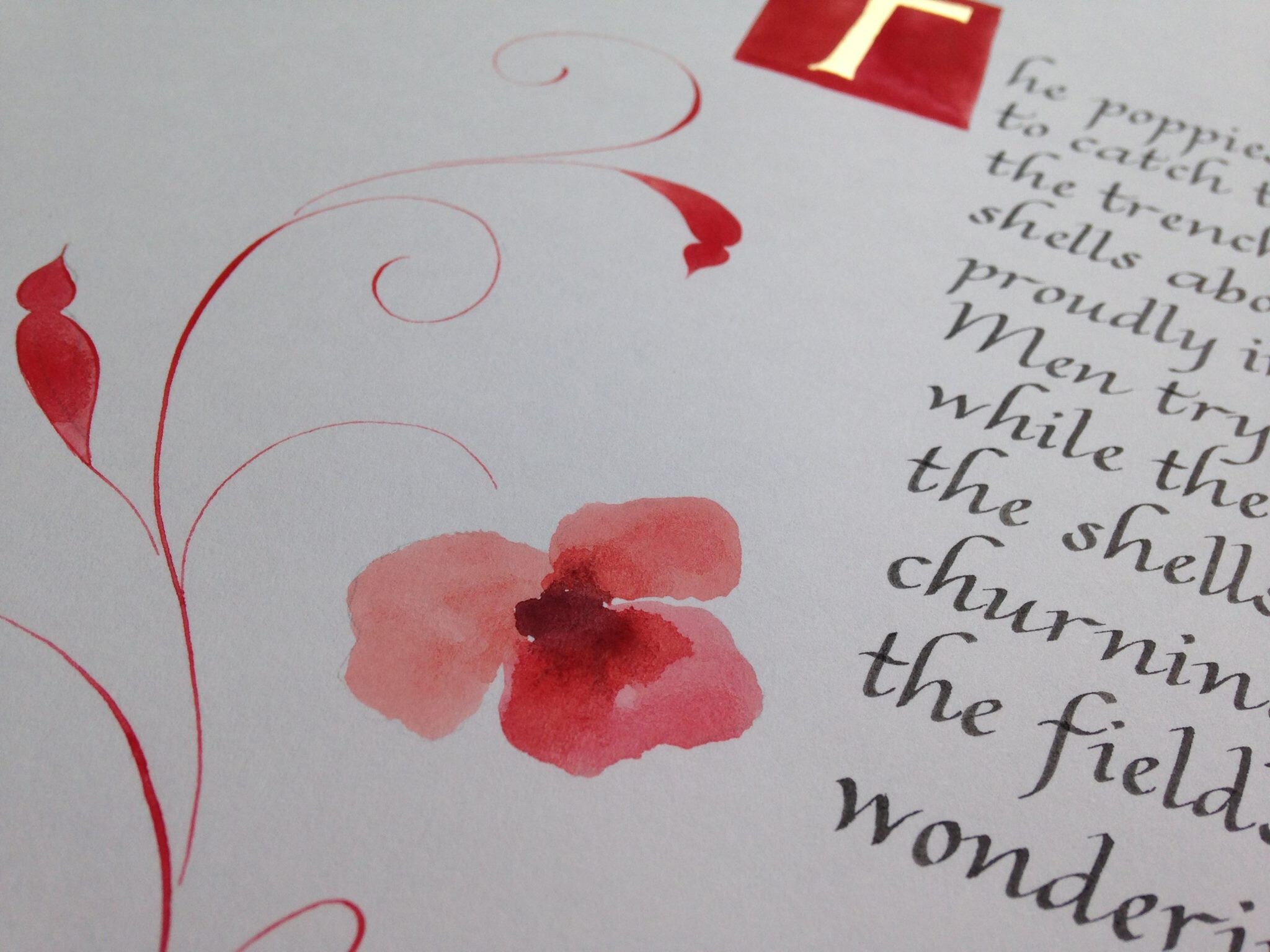 I actually can't remember what this poem or quote was. It's not In Flanders Fields, and it's not Poppies (by Jane Weir). Google hasn't helped me find out!
If you have a special date on the horizon and you'd like to hire me to write something in calligraphy for you, I would love to. 
For a quote, please email me: hello@bymoonandtide.co.uk 
If you like the modern calligraphy style and don't require any illustration, you can order simply online: Custom calligraphy poems on my website
And please feel free to ask me any questions at all. I'm here to help, and I'm a nice human being - I'll give friendly advice and we'll come up with a calligraphy poem design that's perfect for you!