I recently discovered a bunch of 5 star reviews for my family tree on Not On The High Street which I never knew were there! I had the loveliest day reading through them, and wanted to share some on my blog. 
"Such brilliant service, gift for my grandad and every request was accommodated. So grateful for such a perfect gift and on arrival it was beautiful - I have told everyone about this brilliant gift idea. Thank you for being so very creative and sharing this gift. I am over the moon with it and I'm so excited to give it to my granddad Christmas Day. Thank you - I had real anxiety about getting it right but I was sent a draft online version and was able to tweak aspects I wasn't 100% with as I've already said every request was executed. I'm really thankful. I would recommend this to everyone that just wants to get someone 'the perfect personalised family gift'"
Review date 23/12/2019
Yes, I'm blushing. And crying a little bit.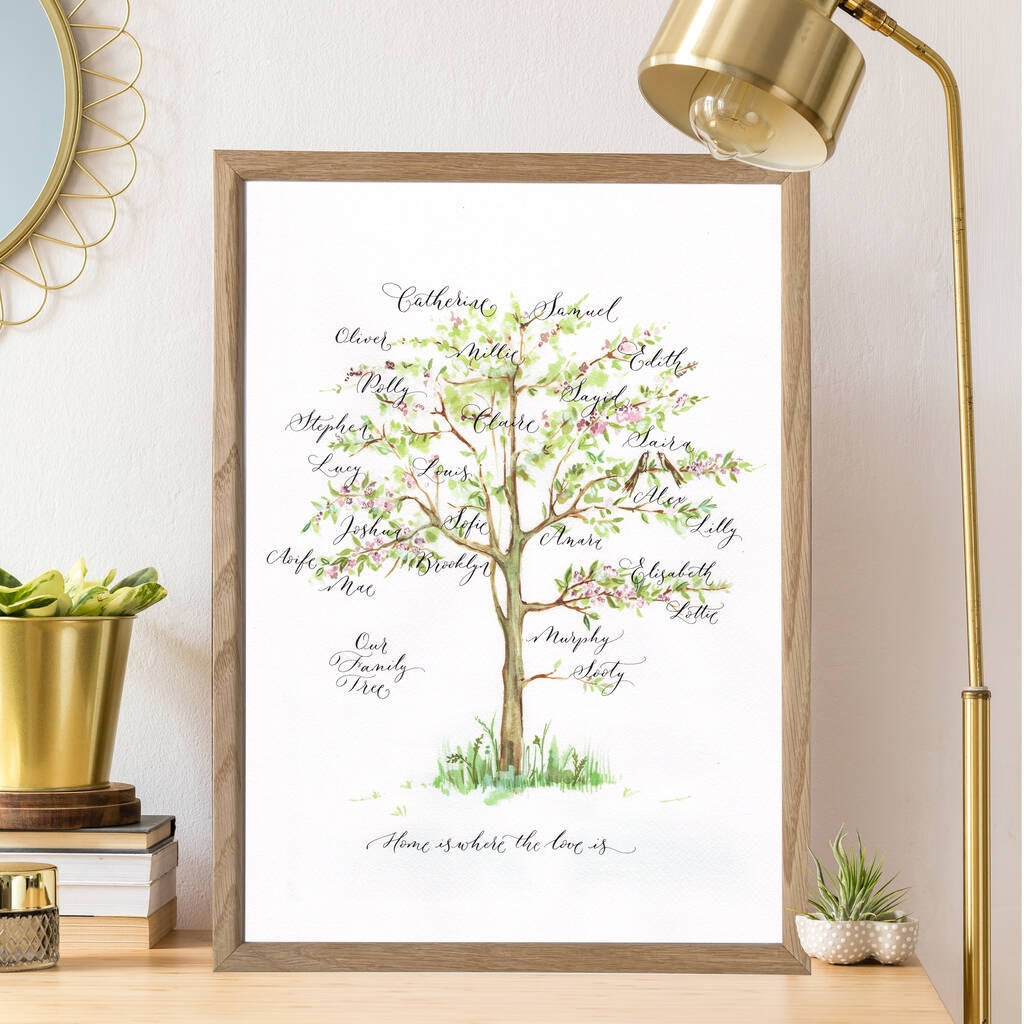 In the 7 years this family tree has been in our online shop, we've refined the process with help from Noths to make it super simple to order.
There's a diagram on the product listing with positions shown so you can place your family's names around the tree exactly as you like them.
I make up a digital proof of every tree on the computer to show you how it will look with the names how you've placed them, and you can ask me shuffle them about so everyone is in the perfect place.
We now offer framing of our family trees as well as gift wrapping, so they can be sent directly to the recipient if they're a special birthday gift. 
Prices start from £55. Delivery takes around a week - it can be quicker if you approve your famiy tree proof straight away!
Find out more: https://www.notonthehighstreet.com/bymoonandtide/product/personalised-handwritten-calligraphy-family-tree-print
Alternative family tree ideas: