Hot on the heels of the success of our original family tree, we introduced this softly shining version!
Block printed in gold foil, she's an absolute beauty.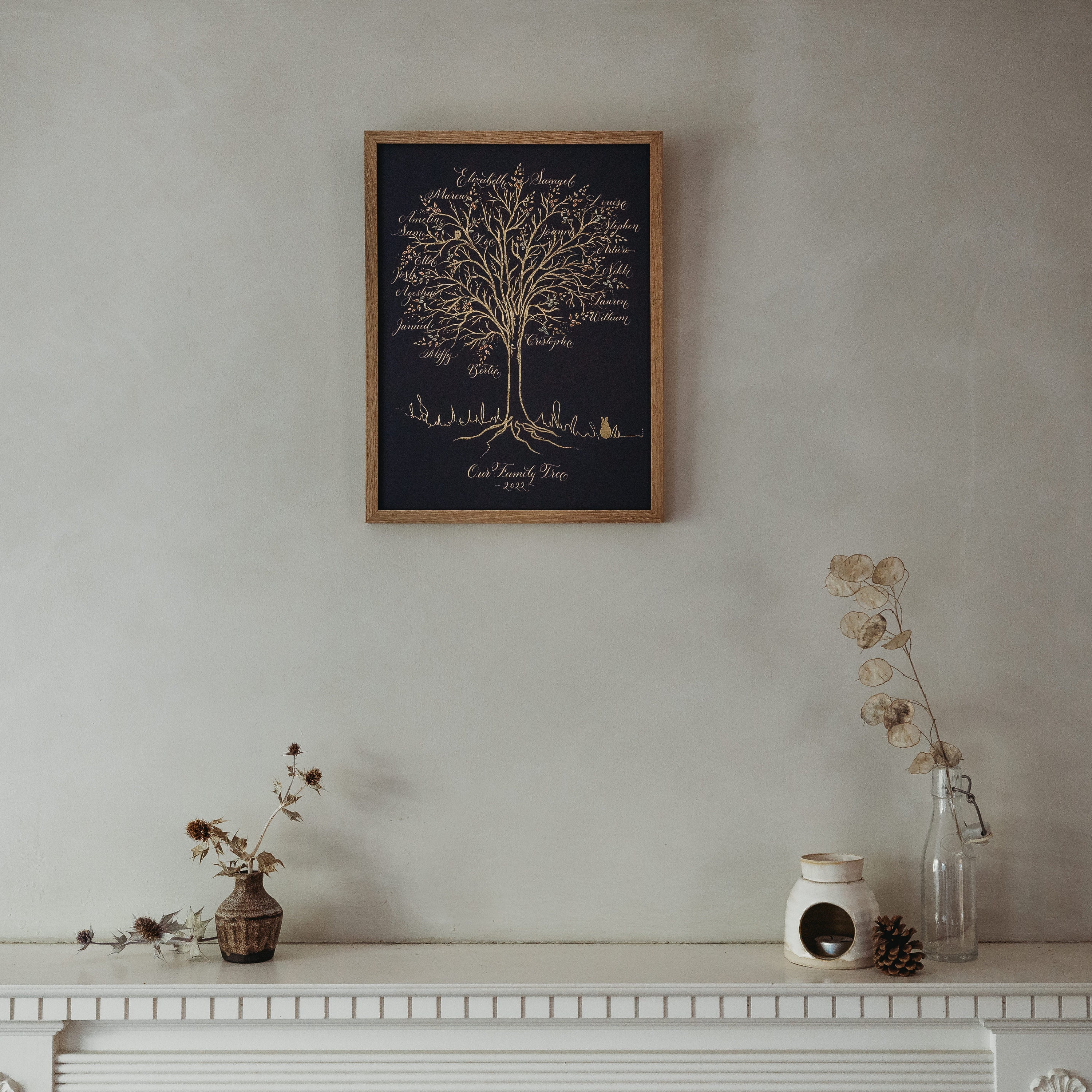 With a really unique look, this modern family tree's perfect for gifting.
The tree artwork took me a year or so - illustrating trees is trickier than you'd think!
After many attempts in various media (I painted trees, made tree silhouettes in ink, and then pencil) I spent an evening drawing this with a Wacom tablet directly onto the computer. 
The luxury vibe was so important to us - we had this tree block-foiled onto UK made, FSC certified card.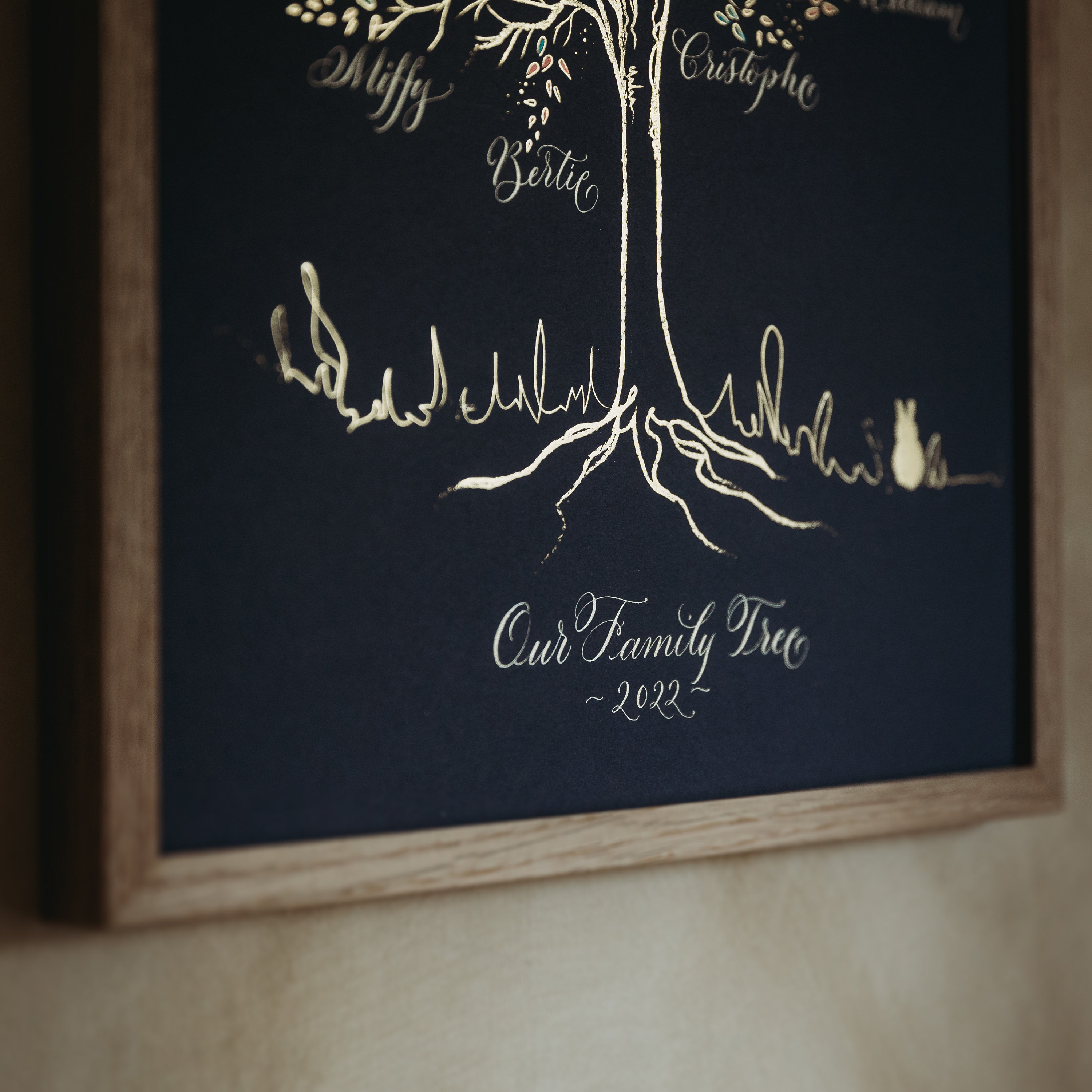 (The names on here: Bertie is our 18 year old black and white cat. Miffy was my Grandma's cat who came to live with us until a couple of years ago. Christophe is anyone's guess.)
The computer illustration was sent directly to a leading UK printer, who created the metal block which is used for printing the tree onto the paper.
The shiny gold foil tree is impressed onto the paper - a sheet of gold foil is set between the paper and the metal block, and pressure is applied to push the gold design onto the navy blue paper.
The leaves are hand painted in metallic greens, golds and reds every time, and I add all of the names in calligraphy by hand with a pen and nib.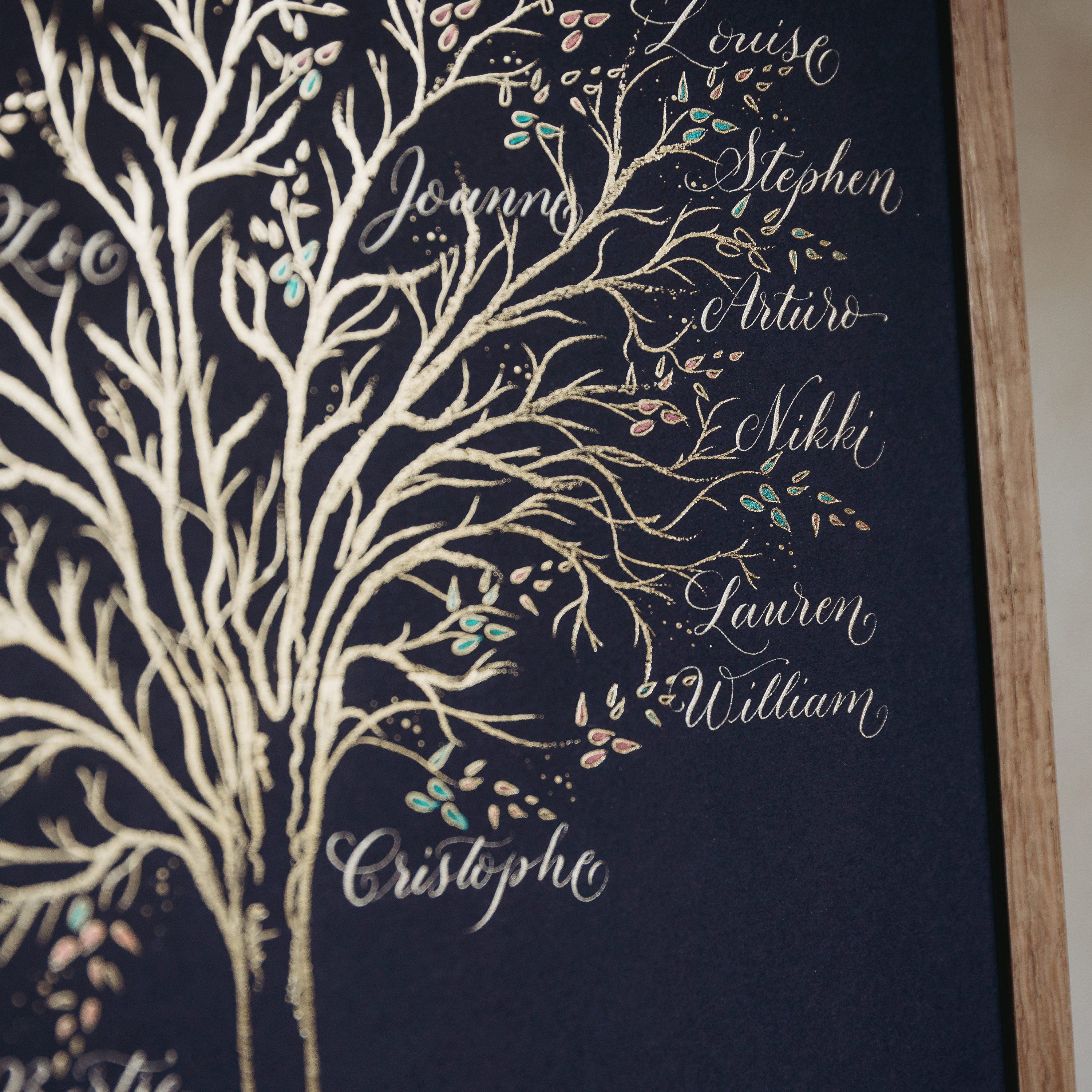 I'm really proud of this family tree, and I hope you love it too! 
Joan does... her daughter Hannah sent us this "Love it!!! Thank you so much!!! See it every time I come downstairs!!!" (Christmas 2021)
See prices and buy your unique family tree in our Not On The High Street shop or directly from our website at www.bymoonandtide.co.uk.
With thanks to lovely Noemi at Thyme Lane Photography for her beautiful images.