I'm delighted to say that I've added a new modern calligraphy workshop for May - April's class is already fully booked, and I'm getting so many enquiries from lovely people. 
So we're all set to come to Manchester again on the 19th of May, and I hope some of you will be able to join me!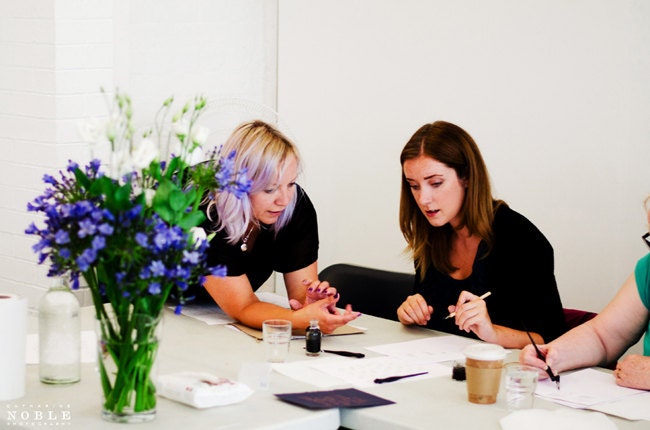 Photo credit: Catharine Noble Photography
Details and booking are online as always, and if you've any questions please don't be shy - get in touch! I'm always happy to hear from you.
See / book modern calligraphy workshops 
This has made me smile again after having to cancel this Friday's workshop (due to a broken foot! My hands may be skilled; my feet are clumsy, it would seem!) But if I have to hop to come and see you in April and May, I will! 
Did you know, one of the recommended physio exercises for mending a broken foot is to draw the alphabet in the air with your toes? I'll be doing upper and lower case with flourishing!
Claire x