I was sat on the end of the pier by my house one day when I came up with by Moon & Tide. It's only four minutes' walk from the pier back to my front door but by the time I was home I knew I loved the name.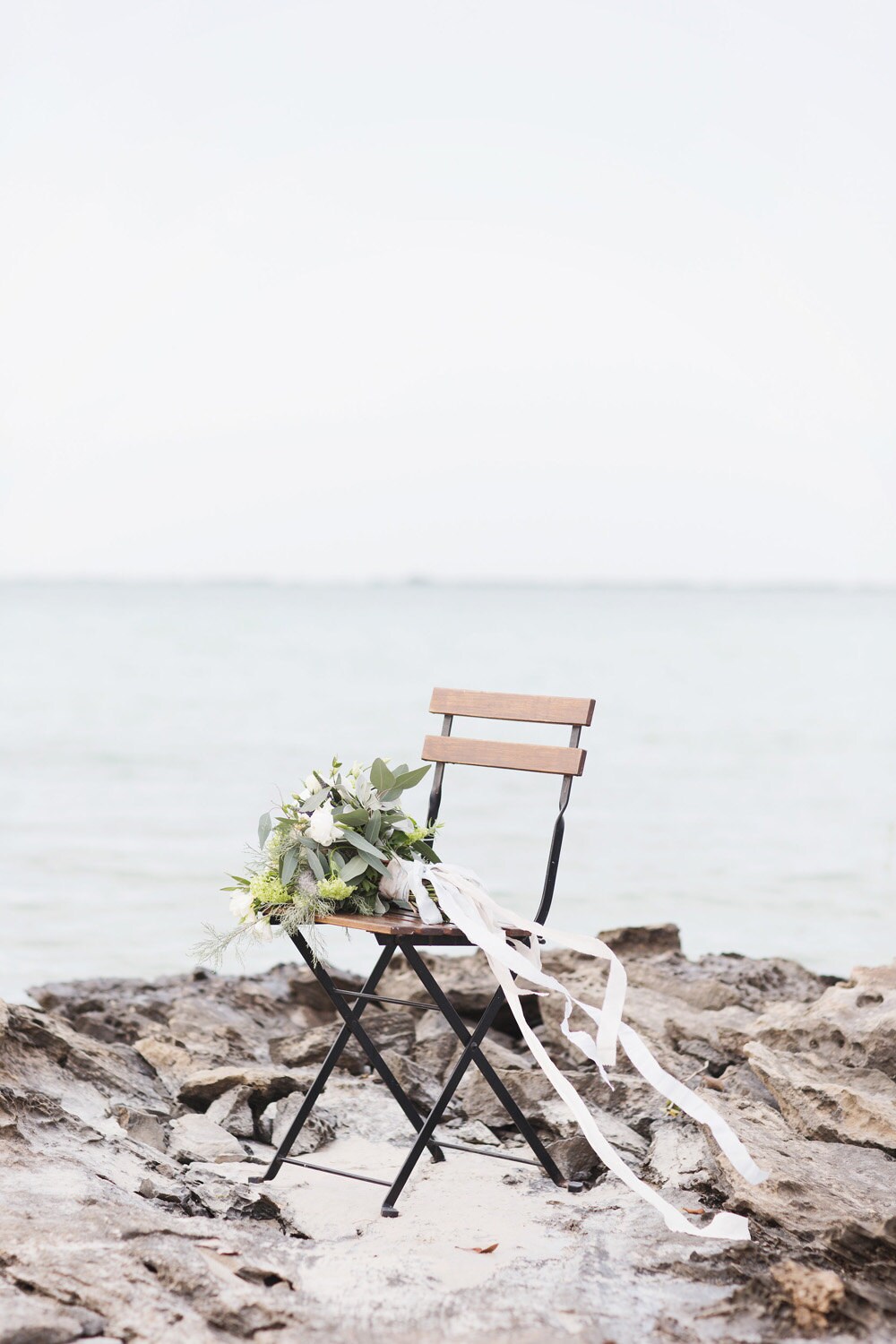 You know sometimes an idea just feels so right? Kind of snug, cosy - it fits, and makes you feel at home. By Moon & Tide does that for me. 
I've had a calligraphy business since 2005 - but the name has changed, evolved and shifted along with calligraphy trends.
Can you believe when I began my little business it was all about gothic lettering? Wedding calligraphy was reserved for mediaeval banquets and theme-heavy occasions. 
How times have changed.
I've gone from The Wedding Calligrapher (big, grand, important-sounding) through Poems with Love (specialising in paper anniversary gifts) to Calligraphy for Weddings (still online - find me there too!) and finally settled happily into by Moon & Tide.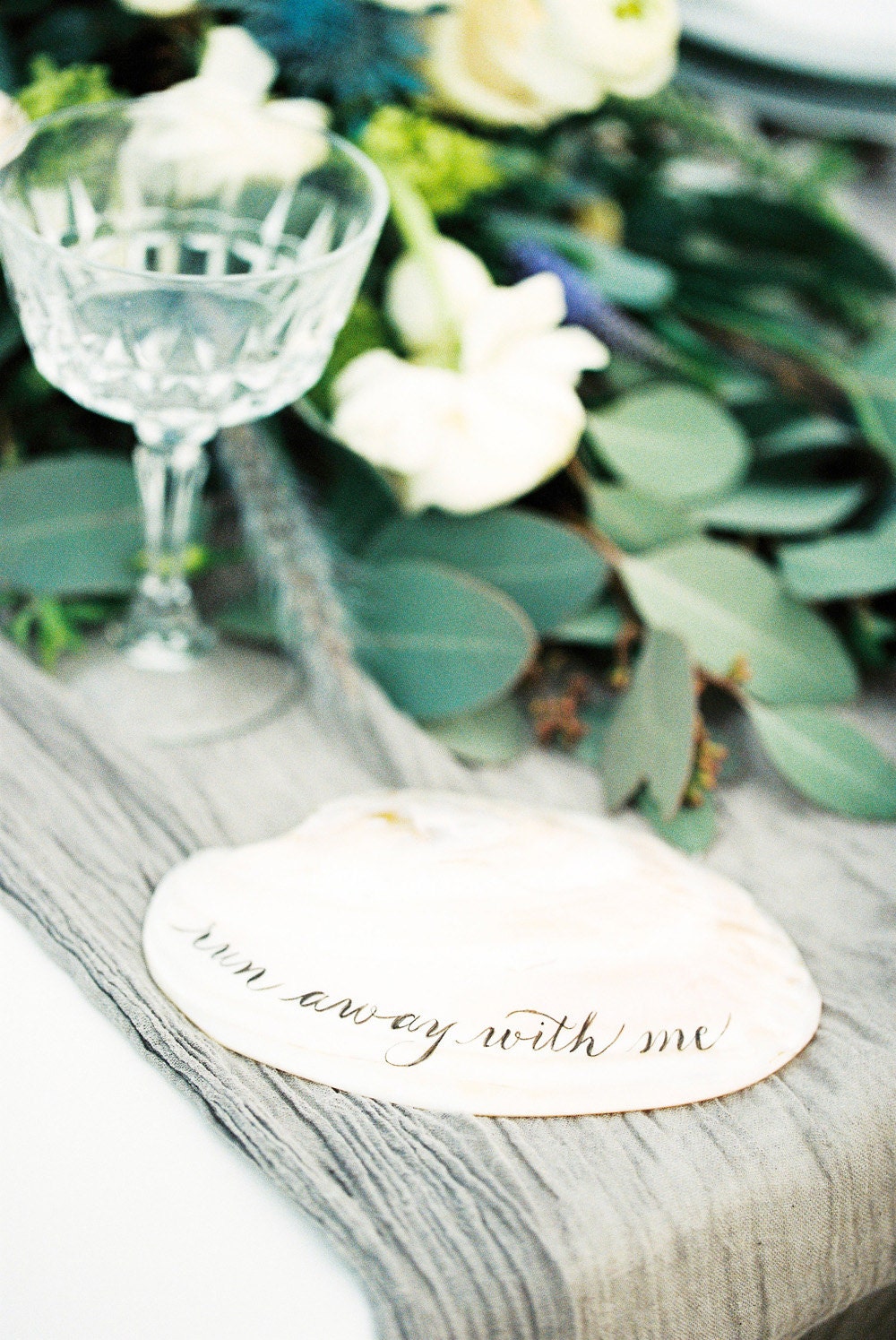 My writing is organic, flowing, romantic and with an edge. I love skating the pen across the page - keeping letter shapes just, almost, barely under control to give real creativity to the words I write. 
My life fits my writing. My home - and the little home studio where I spend my days - is by the beach. If you walked down our road and carried on in a straight line you'd be on the pier in 5 minutes; on the edge of the land in 10. I love it here.
It's easy to see where I get the Tide part of the name from. Moon comes more from my spiritual side. 
I guess we all know the moon, earth's orbit and gravitational pull is what causes tides to ebb and flow. But a little part of me is fascinated by more than the science behind this.
We've worshipped the moon for centuries. There are so many myths, legends, beliefs about the moon. Every one fascinates me. I dare to believe there's a pinch of truth in every moonlit tale... possibly with the exception of the official moon landings! 
There's certainly romance in a moonlit sky; a breathless beauty to the waves on a clear night. Inspiration doesn't come any stronger than this. 
by Moon & Tide I will be, for the forseeable future! And happily so.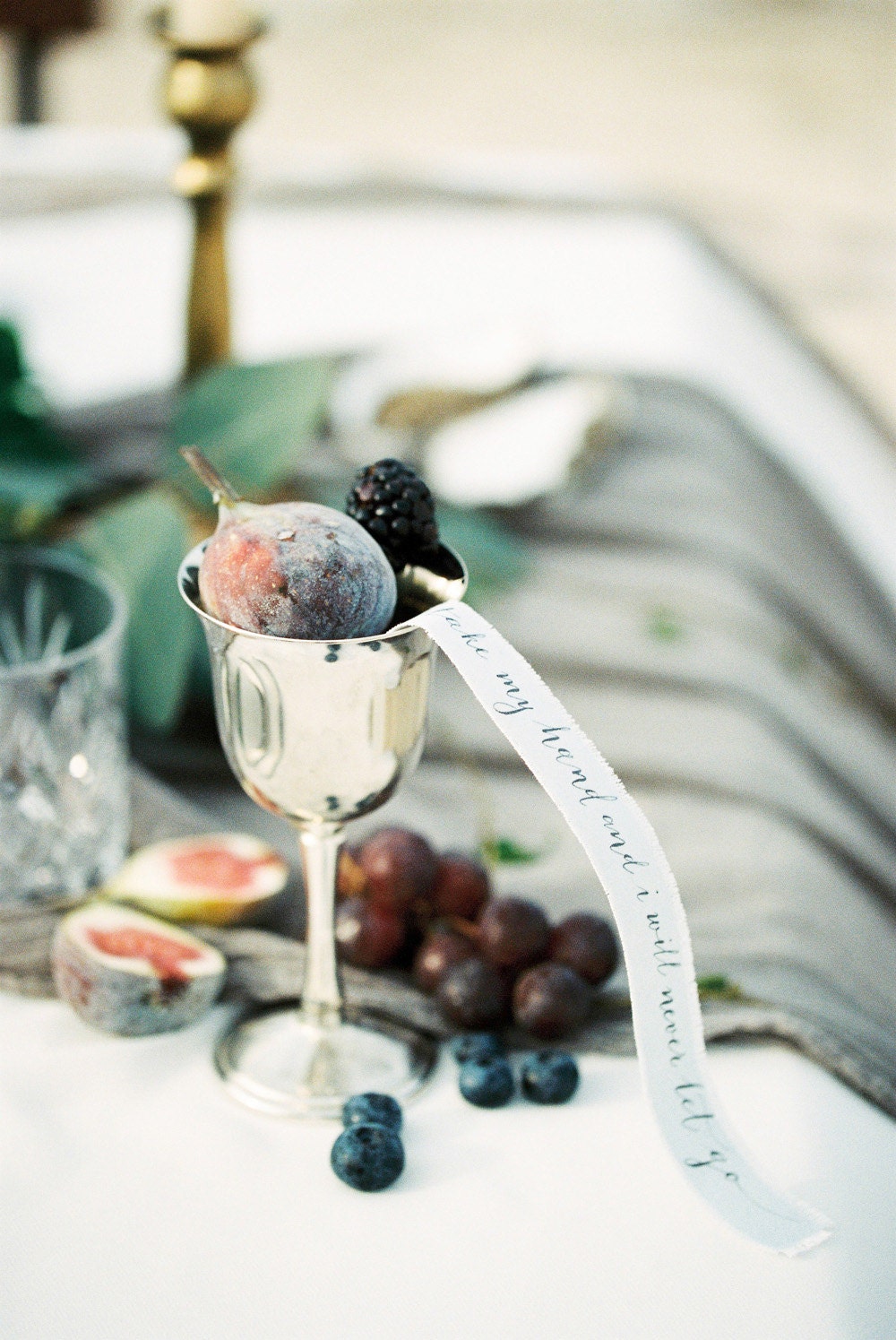 Feature images from Magnolia Rouge
Photography MELISSA BEATTIE / Styling LACE IN THE DESERT / Wedding Dress HOUSE OF MOIRAI / Groom's suitHOUSE OF MOIRAI / Hair & make-up JILL ELIZABETH MAKE UP / Jewellery VITRINE DESIGNS / Flowers DARIANA of FLOWERS.AE / Calligraphy & paper goods BY MOON & TIDE / Plates MYLIST / Other tableware LACE IN THE DESERT / Wedding Cake GOURMELICIOUS