Every year, Amy Swann and I make plans for Christmas... and this year's our best yet! We've had our heads together since the beginning of September to bring you a beautiful wall calendar for 2019 and it's available to buy from TODAY!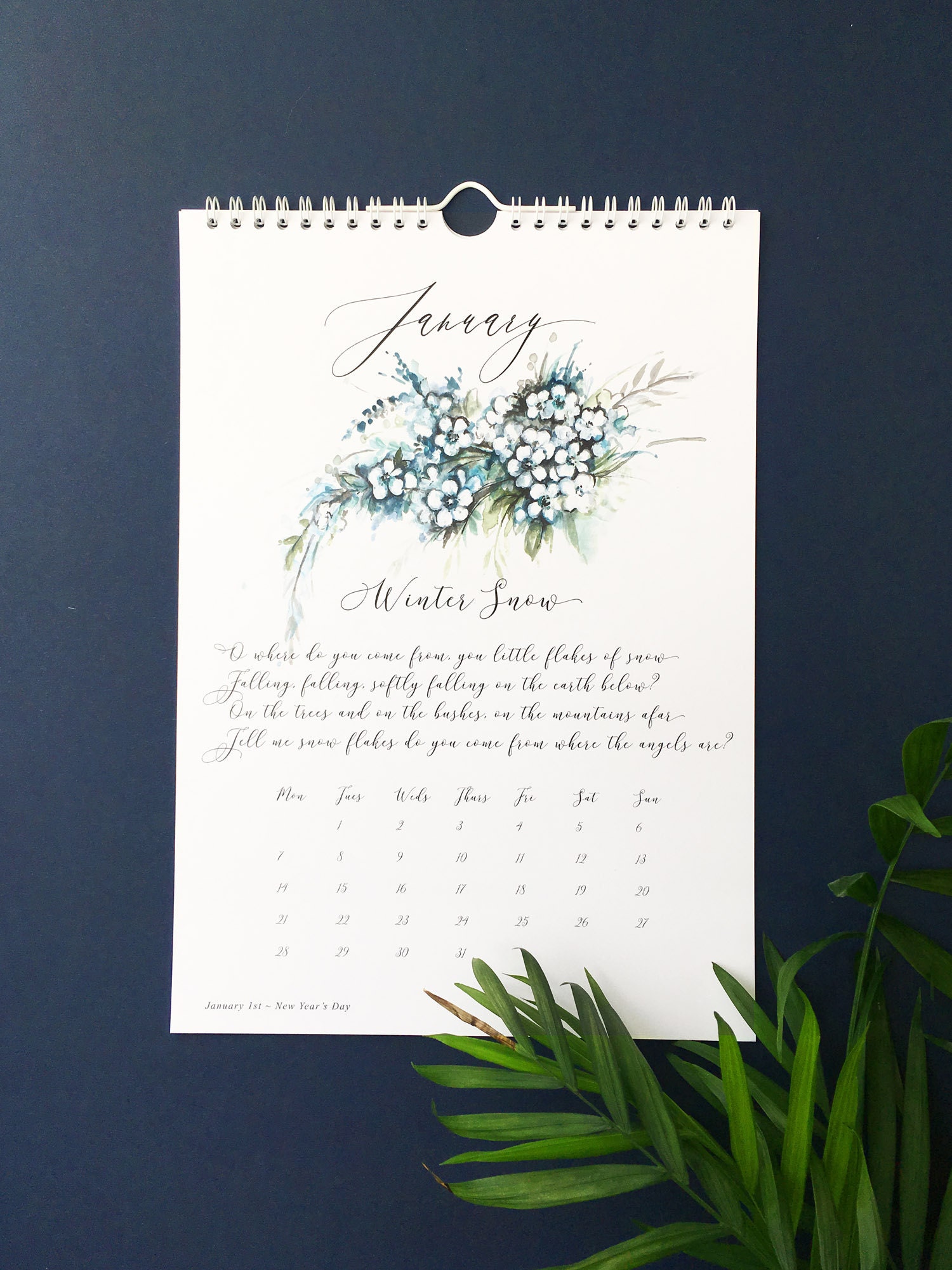 We're both absolutely thrilled with this. Amy's illustrations really make it - each month has a floral design in the loveliest colours - my favourites are February (we chose vibrant reds for Valentines) and September (juicy blackberries). Amy loves April (blossom) and we both adore August, which became our cover image too.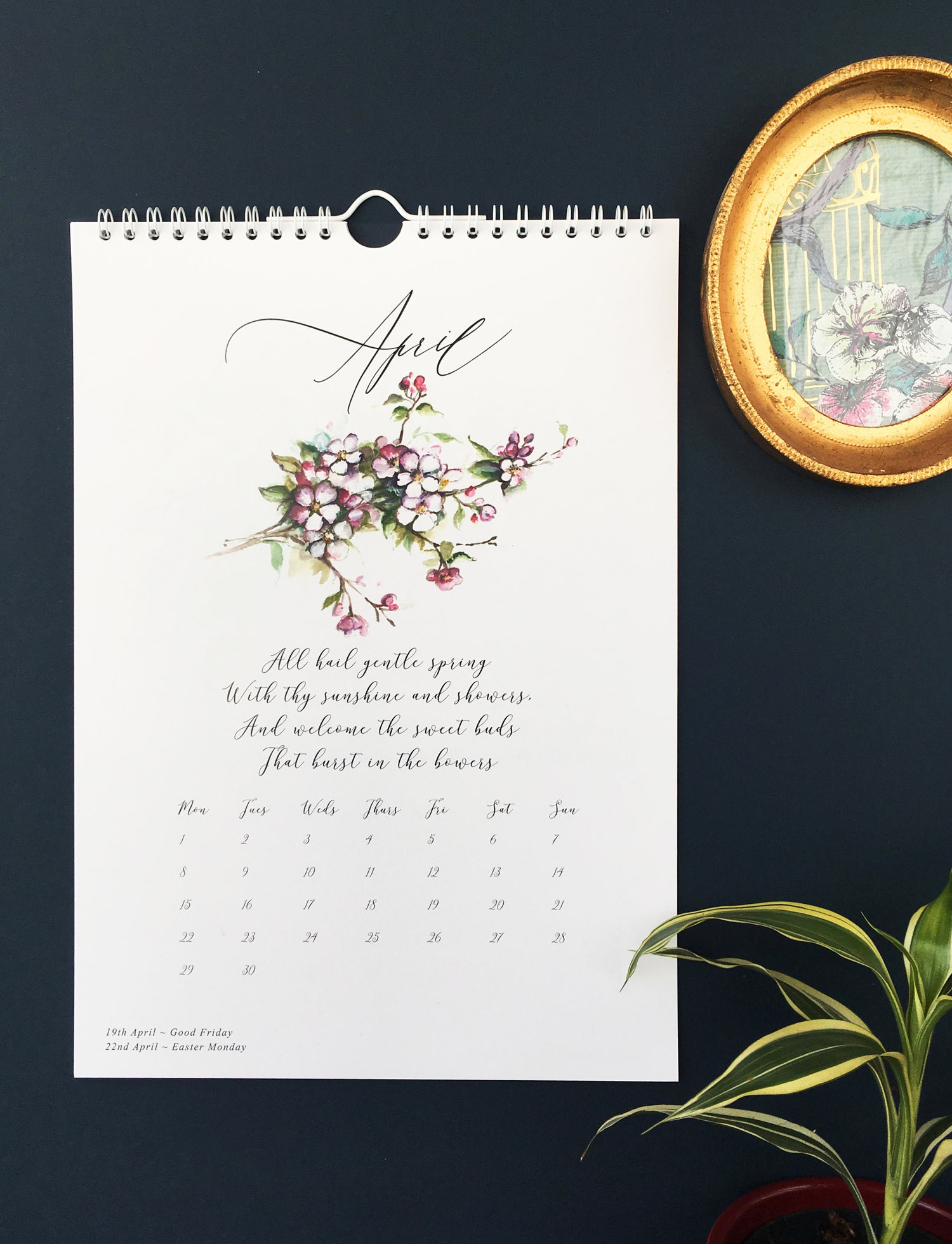 The verse on the cover describes our 2019 calendar beautifully:
"If you look the right way, you can see that the whole world is a garden" ~ from The Secret Garden.
Click here to order your copy of our calendar