I'm so excited to be making plans now for my Christmas calligraphy workshop, which will be in Manchester on 7th December. 
This morning I've been drawing / writing Christmas trees on cards - it's brilliant pen practice and festive all at the same time!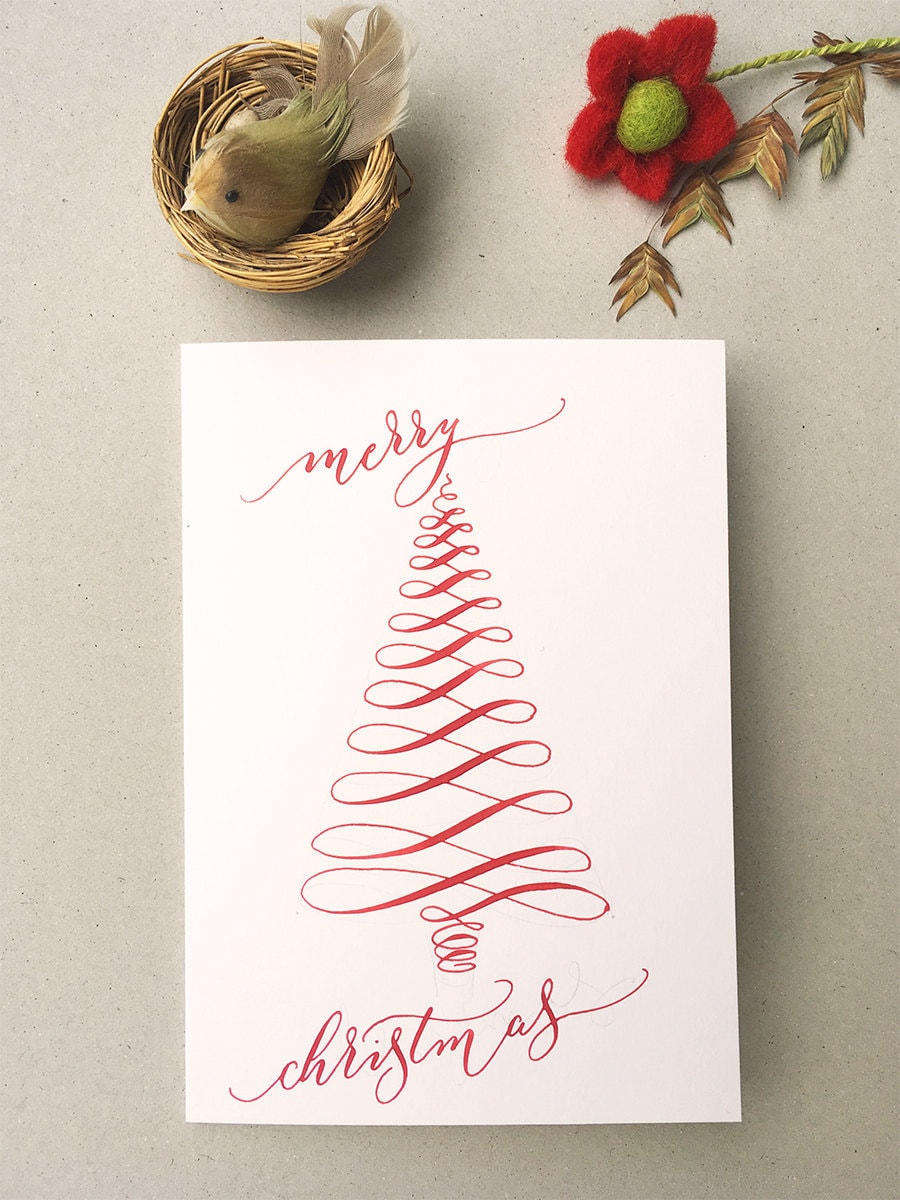 Check out my instagram for a timelapse of this card design - it actually takes 3 minutes to write, but I've sped it up for entertainment's sake!
(There's a real time video on my Facebook page too.)
The tree shape is brilliant practice for mastering the smooth transition from thin to thick strokes. It's a wonderful way to moderate your speed - fast writers take note! - and will teach you quickly how to use the magic 'window' to see if your ink is about to run out. 
... if you've been to one of my calligraphy workshops you'll know exactly what I mean! If you haven't, or if you fancy a festive craft day, join me at Manchester Craft & Design Centre on December 7th to draw your own calligraphy Christmas tree!
Full info and tickets here:
https://www.bymoonandtide.com/listing/567226549/7th-december-2018-festive-christmas