In my calligraphy workshop this weekend we were talking about the impact of light inks on dark papers. It's my favourite thing! 
This piece was a customer commission for a favourite song in calligraphy. (I may have been listening to something a little heavier while I wrote it!) 
The white swirls on the black card make it really striking - a perfect gift for a very special wedding anniversary.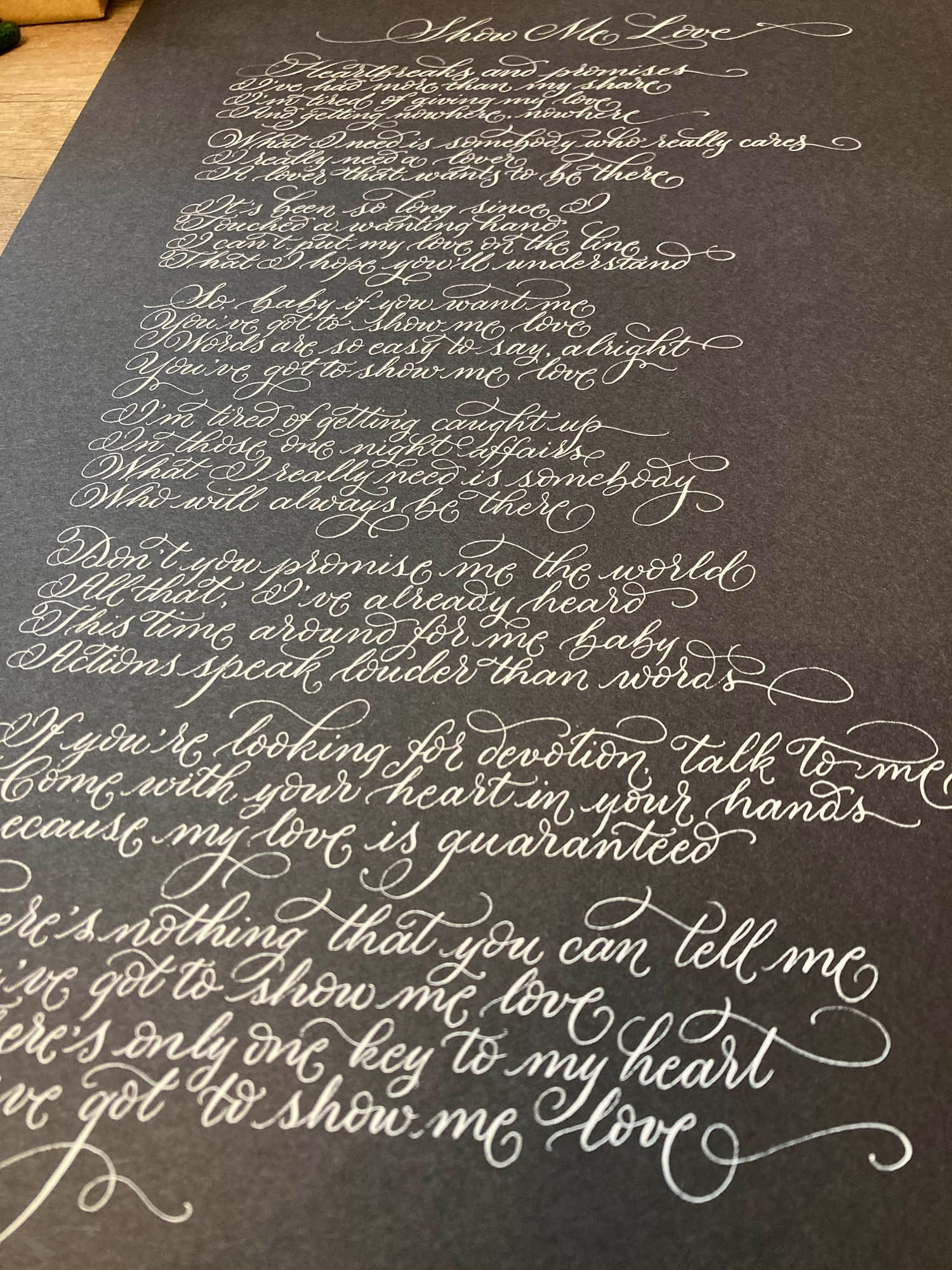 Did you know that the first two wedding anniversaries are different in the UK and US? Here in the UK, the first anniversary has traditionally been cotton, while in the US it's paper. 
Your second wedding anniversary in the UK is symbolised by paper - so it's the perfect opportunity for a gorgeous calligraphy gift like this! 
See more examples and order calligraphy song lyrics here.